Universal Pictures splits the 18-month Pay-One Film Licensing Window for its streaming service Peacock and Amazon.

After four initial months on Peacock, Universal's live-action films will stream exclusively on Amazon's Prime Video for ten months before returning to Peacock for the final four months.
NBCUniversal Goes In-House: Films Will Now Stream on Peacock First
Starting this year, Pay-One rights for Universal's films remain in-house for streaming on the company's direct-to-consumer streaming service Peacock.
The Pay-One window for each Universal title starts 120 days after the theatrical release and extends for four months—however, some films can reach Peacock only a few weeks after release.
Interestingly, Universal carved out a ten-month licensing period during the Pay-One window, where Amazon Prime Video will hold exclusive rights to stream Universal's live-action films. Pay-One rights to Universal's films were previously held by HBO.
After this 10-month term, which lasts between months 5-14, Universal's films will return to Peacock for the remaining four months of the Pay-One window.
Similarly, Netflix splits Pay-One rights between Peacock and Netflix to Universal's animated films. Animated films from DreamWorks Animation and Illumination are exclusive on Peacock for the first four months of the Pay-One period before heading to Netflix for the middle ten months and then back exclusively on Peacock for the last four months.
Currently, Netflix has the second largest film catalog in the United States, behind only Max (fka HBOMax), with its access to releases by Warner Bros. Films account for 40% of Netflix's demand in contrast to Max, where films account for 60% of demand among its users.
---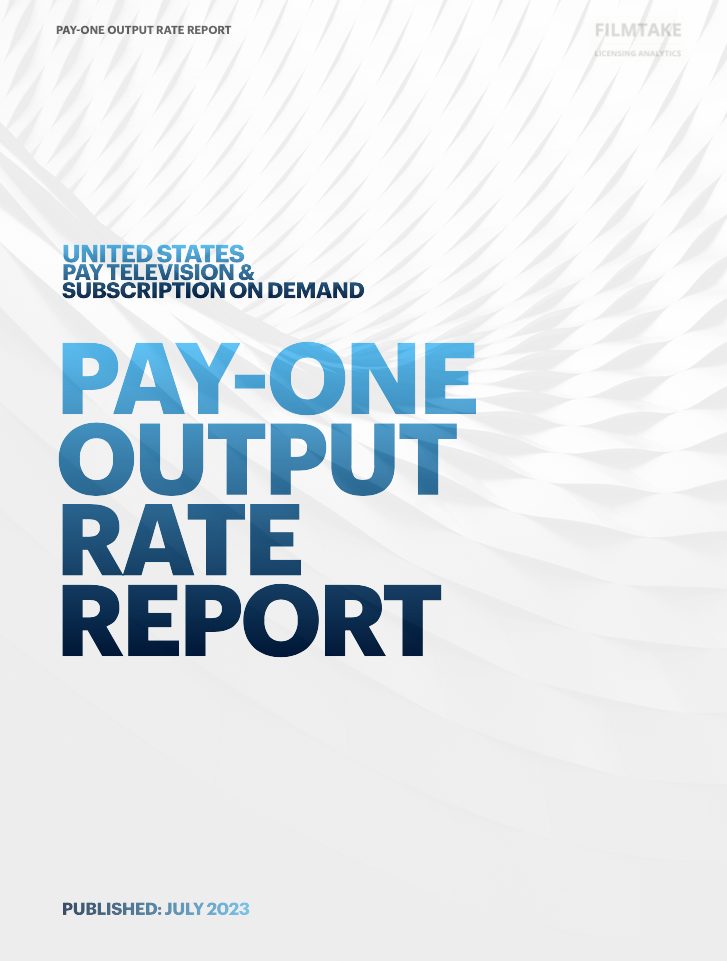 The Pay-One Output Rate Report takes you inside the Pay Television Licensing Agreement between a Distributor and a PayTV Service, covering Feature Films released between 2013 and 2021.
The Report distills and enhances complex details from multiple agreements providing media pros with unparalleled business intelligence to prepare and evaluate estimates, pitches, and financial calculations.
Download Price: $795
The 25-page PDF includes principal terms, rate cards, and case studies for Pay-One Rights to Feature Films transmitted via Pay Television in the United States.
---
Starz Loses Access to Pay-One Rights for Studio Releases
After losing its long-standing Pay-One rights to feature films released by Sony Pictures, Starz went in-house by licensing films released by Lionsgate and Summit, which started at the end of 2021 and 2022, respectively.
In place of Pay-One rights to studio films, Starz secured a Pay-Two window to Universal's film slate that started this year. The deal gives Starz access to live-action films from Universal Pictures, Focus Features, and Blumhouse after an 18-month Pay-One period. Starz also maintains library deals for older films with Walt Disney (set to expire in 2025), Warner Bros., Universal, MGM, and Paramount Pictures.
---
Sony Pictures Splits Pay-One Rights Between Netflix and Disney
Netflix emerged as the winner in a nearly two-year auction process for the exclusive U.S. rights to stream Sony's theatrical releases in the lucrative Pay-One exhibition window, which started with the studio's 2022 slate.
Starting last year, all films from the various Sony banners, including Columbia Pictures, Sony Pictures Classics, Screen Gems, and TriStar Pictures, stream exclusively on Netflix in the United States after theatrical and home entertainment windows.
Unlike most Pay-One output agreements, which traditionally have an availability window of 15-18 months for each film, Netflix will only have exclusive streaming rights for nine months before Sony's slate is available to Disney.
Crucially, both agreements only provide Netflix and Disney rights to Sony's films on their respective U.S. services. Sony will hold onto international streaming rights for a more traditional piecemeal licensing approach.
---
FilmTake Away: Evolving Licensing Windows to Maximize Library Value
Both Pay-One output agreements for film releases from Universal Pictures and Sony Pictures bifurcate the long-standing 18-month exhibition period.
While studios realize the need for original content to grow their respective direct-to-consumer streaming services, they also realize the need for outside licensing revenue from competing studios and streaming services.
---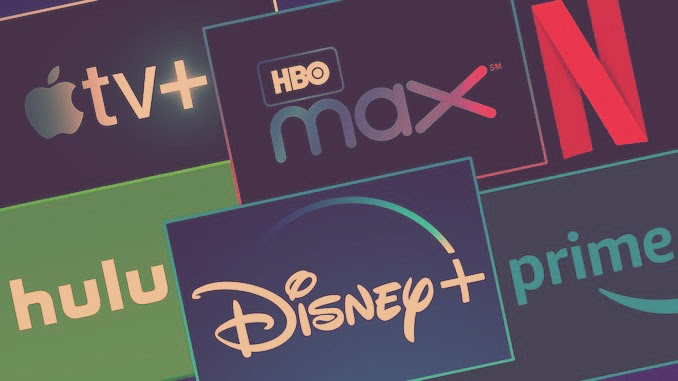 Accurately value film streaming revenue by combining comprehensive data from multiple SVOD licensing agreements.
Benefit from nonpublic rates to uncover what streamers pay for films.
---