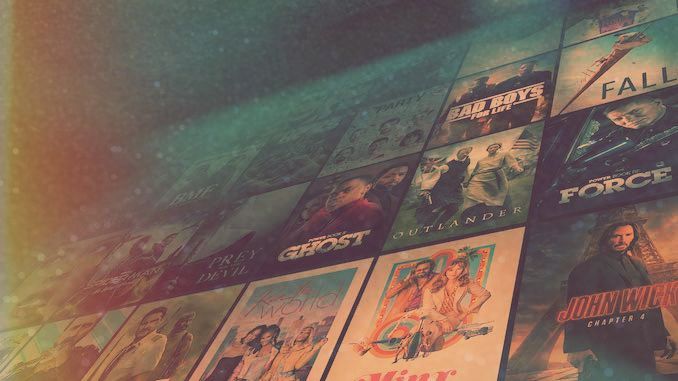 After losing its long-standing Pay-One rights to feature films released by Sony Pictures, Starz went in-house by licensing films released by Lionsgate and Summit, which started at the end of 2021 and 2022, respectively.

In place of Pay-One rights to studio films, Starz secured a Pay-Two window to Universal's film slate that started this year.

The deal gives Starz access to live-action films from Universal Pictures, Focus Features, and Blumhouse after an 18-month Pay-One period. Starz also maintains library deals for older films with Walt Disney (set to expire in 2025), Warner Bros., Universal, MGM, and Paramount Pictures.
Starz Settles for Pay-One Film Rights from In-house at Lionsgate
Starz's access to third-party content was severely diminished when it lost Pay-One rights to films released by Sony Pictures after Netflix swopped in last year. Starz only has Pay-One rights to films released by its sibling company, Lionsgate, which HBO and FX previously held.
Starz also holds an exclusive multiyear output licensing agreement with Universal for live-action films theatrically released in the U.S. starting in 2022 for the post-Pay-One window. Universal's films from 2022 and beyond will remain in-house with its Peacock streaming service for the Pay-One window.
Starz's post-Pay-One window includes films already available on Peacock, then Prime Video, Netflix, or IMDb TV. Starz also maintains library deals for older films with Walt Disney (set to expire in 2025), Warner Bros., Universal, MGM, and Paramount Pictures.
Lionsgate recently signed Pay-Two window deals with Roku and Peacock. Starz's Pay-One window is followed by a brief exclusive on the Roku Channel, an exclusive window on Peacock, and finally, a second window back on Roku.
Starting in 2022, Netflix and Disney now hold sequential Pay-One output deals for Sony's slate through 2026. Disney will have the flexibility to distribute Sony's Pictures on its streaming services Disney+ and Hulu and its linear TV networks, including ABC, Disney Channels, Freeform, FX, and National Geographic.
It's hard to imagine Starz growing its subscriber base in a contracting market without major studio theatrical hits to promote. Its recent bundling partnership with MGM+ could help offset these losses. As recently reported, Starz will now bundle its streaming service with Amazon's MGM+ (formerly Epix) on Prime Video in the United States. The two services are available for $11.99, a 20% discount on the combined price.
---
Starz Reasoned It Overpaid for Sony Film Releases and Parted Ways
When the original Pay-One Output Agreement was inked between Starz and Sony, stand-alone steaming was just beginning to gain traction, the theatrical market was at all-time highs, and Sony was riding high off the highest-grossing James Bond film, Skyfall.
From their initial Pay-One Output Agreement, Sony Pictures raised the licensing fee for feature films by 35% for the three years between 2014-2016 and another 35% for the six years between 2013-21.
However, over the first seven years of the Pay-One Output Agreement, starting in 2013, Sony only recorded three total Top 10 box office releases (below).
---
Top 10 Domestic Films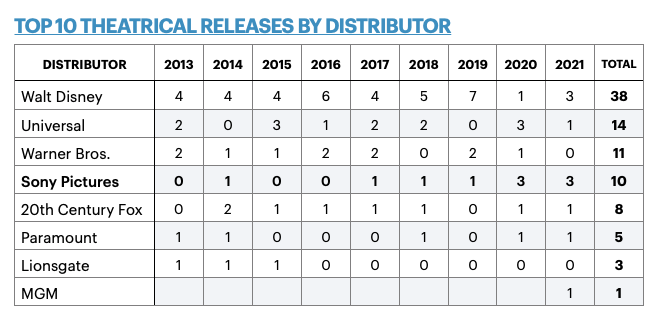 ---
Starz questioned the value of the content it received from Sony at ever-increasing rates. Around half of Sony's feature film available to Starz in the output agreement failed to generate $10 million at the box office, as a growing number of Qualifying Pictures were those distributed by Sony Pictures Classics.
Ironically, when Starz was negotiating in-house for Pay-One rights to Lionsgate releases, Sony doubled the number of Top 10 box office performers in 2020 and 2021 compared to the seven years prior combined.
---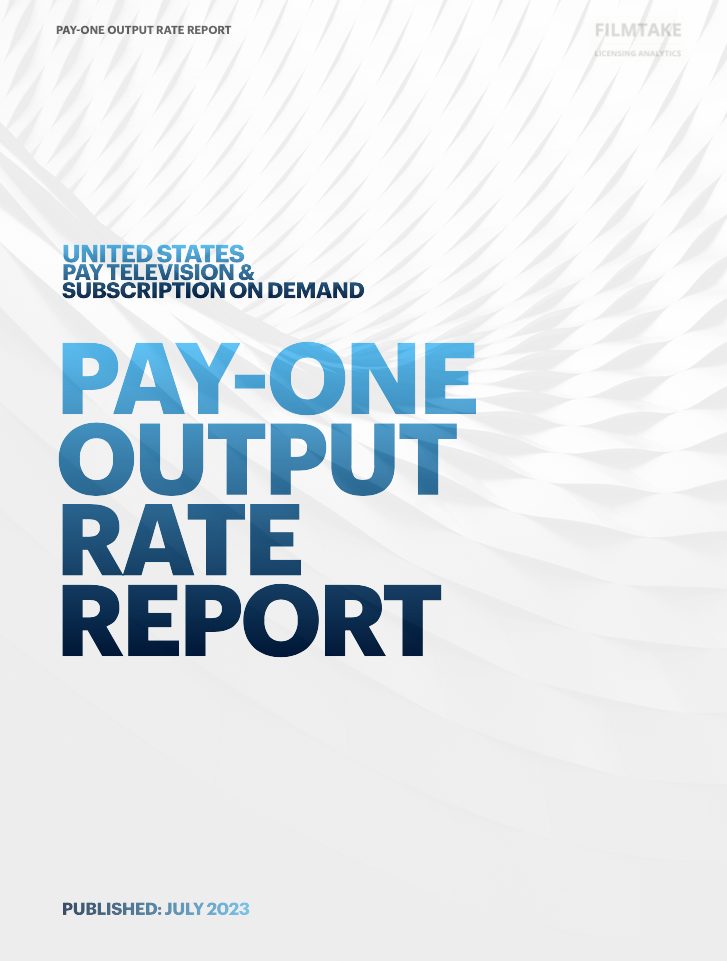 The Pay-One Output Rate Report takes you inside the Pay Television Licensing Agreement between a Distributor and a PayTV Service, covering Feature Films released between 2013 and 2021.
The Report distills and enhances complex details from multiple agreements providing media pros with unparalleled business intelligence to prepare and evaluate estimates, pitches, and financial calculations.
The 25-page PDF includes principal terms, rate cards, and case studies for Pay-One Rights to Feature Films transmitted via Pay Television in the United States.
---
FilmTake Away: Starz Must Heavily Rely on Episodic Content
Starz is left relying on its uneven episodic series' and in-house films from Lionsgate to retain subscribers after losing access to major studios' films in the highly-coveted Pay-One licensing window.
The much-delayed spinoff of Starz was initially sold to investors as a way to unlock value by selling all or most of Starz but has now morphed into a way to separate and sell Lionsgate. During years of Lionsgate's proposed financial machinations relating to Starz, both brands have struggled to compete as they did a decade ago.
---