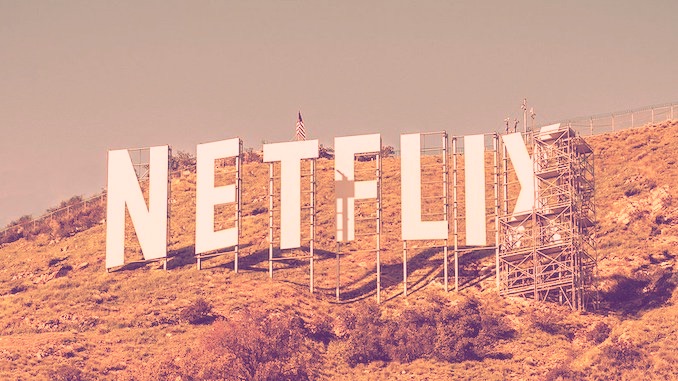 Netflix's rapid subscriber growth slows in the United States at the worst possible moment.
As Disney, WarnerMedia, NBCUniversal, and Apple prepare to launch stand-alone streaming services, 2019 could be the first year that Netflix's subscriber growth in the United States flatlines.
Future projections aside, Netflix added 9.6 million global subscribers in the first quarter; it managed 1.7 million subs stateside, which is a decrease from the same period last year.
Netflix exceeded its own expectations by ending March with 149 million subscribers worldwide on estimates of 148 million. This new subscriber total marked a massive milestone for Netflix as it passed its long-time rival HBO. At the end of 2018, AT&T's HBO had around 143 million global subscribers compared to Netflix with 139 million.
Netflix announced last week that it only expected to add 5 million global subscribers in the second quarter. Surprisingly, the company only plans to add 300,000 U.S. subscribers from April to June.
---
Rising Competition
Disney is the only major library that has decided to pull all its content from Netflix, including titles from Marvel, Lucasfilm, Disney Animation, Buena Vista and Pixar. Disney's content exclusion will coincide with the launch of its new streaming service Disney+. Disney's decision will cost the studio at least $150 million a year in licensing fees from Netflix.
Once other major studios like Disney decide to remove content from the platform, Netflix could face difficulties signing up new subscribers on the basis of their original content alone.
Last week, details about Disney+ emerged including a November 12th launch date and its $6.99 per month price tag; half the price of Netflix. Besides a huge collection of films from its many owned labels, subscribers will have access to 25 episodic series from Disney and Fox. Company executives expect the service to garner 60 to 90 million global subscribers in the first five years, at which time the unit should achieve profitability.
Likewise, NBCUniversal recently announced a new ad-supported streaming service to launch in 2020. Decisions about licensing content to other providers, including Netflix, will be made on a case-by-case basis. NBCUniversal has an ongoing licensing agreement with Netflix until 2021.
The studios are taking full advantage of Netflix's precarious position by exacting a pound of flesh.
WarnerMedia extended the availability of Friends to Netflix despite having the opportunity to pull the popular show for use on its own streaming service. Shockingly, WarnerMedia demanded Netflix pay $100 million for access to Friends for one year, more than three times the amount previously paid.
---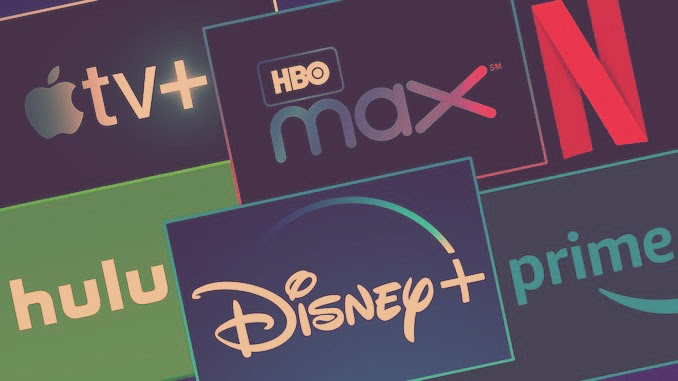 Accurately value film streaming revenue by combining comprehensive data from multiple SVOD licensing agreements.
Benefit from nonpublic rates to uncover what streamers pay for films.
---
Netflix's Dirty Secret
On April 23, 2019, Netflix announced plans to borrow $2 billion through a private bond offering denominated in U.S. dollars and euros for creating and acquiring new content. This is Netflix's seventh debt raise over $1 billion in the last 3 years. Netflix will now have over $12.4 billion in long-term debt, compared to $3.4 billion at the end of 2016.
Similarly, Netflix quietly raised another $2 billion at the end of 2018 following its announcement about subscriber additions.
With nearly $19 billion in streaming content obligations and its $12.4 billion debt load, Netflix is digging a hole that is surpassing $30 billion.
The greatest innovation that Netflix is capable of producing is already in the company's past. And since Netflix doesn't have a competitive advantage in content creation; it's left spending greater and greater sums to acquire content, employees, and talent.
Netflix spent $9 billion to produce and acquire films and series content in 2018. The company plans to spend $10 billion on original content in 2019 – more than Amazon, Apple, HBO and other streaming services will spend on a combined basis. The company recently announced it would produce 90 films a year starting in 2019, with budgets up to $200 million.
Crucially, Netflix's Average Monthly Revenue per Paying Member in its domestic segment grew by 6% compounded annually from 2013-2017, but its content spending grew 34% compounded annually over that same time.
---
Outsized Expectations
Netflix remains one of the most expensive entertainment stocks ever. Although, the company is 22-years-old it has a valuation similar to a startup. Its market capitalization is $157 billion, nearly 135 times its earnings. Disney has a market capitalization of $197 billion, but only trades at 18 times its earnings.
In the first quarter Netflix increased revenue 22% to reach $4.52 billion, but only managed $344 million in profit. Comparatively, Disney's first quarter revenue was $15.3 billion with $2.8 billion in profit.
To believe in Netflix at its astronomical price, you have to believe that the company can drastically increase its prices, reduce the growth in its content spending, and continue to grow its subscriber base at double-digit rates for nearly a decade. If Netflix's subscriber growth rate stalls or decreases, its stock price will crash down to earth.
---
FilmTake Away
For the first time since launching, Netflix will face direct competition from the major studios in the streaming space.
For years, Netflix has grown by leaps and bounds using the content from the major studios. The studios were too slow to recognize Netflix's plan all along, to become a direct competitor. It's likely they woke up too late to stop Netflix from becoming the top studio in the world.
While the major studio libraries battle over exclusivity and licensing windows, independent film and television producers will have more opportunities than ever to license their content to a growing number of streaming services.
UPDATED APRIL 23, 2019 to include information about Netflix's announcement to raise $2 billion in bonds.
---