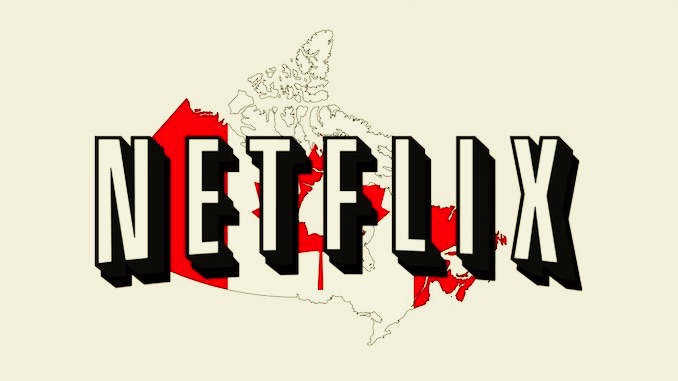 Netflix Takes The Lead
Over 57% of Canadian households with internet access streamed Netflix sometime in 2018. Canada has roughly 14 million households, of which 90% have internet access. This estimate translates to roughly 6.7 million Netflix viewers (including free trials), up from 6.1 million a year before.
More Canadian households are exclusively relying on online streaming options as television subscriptions stall. One in five (19.6%) of all Canadian households with internet access do not have a television subscription, up from 16.5% a year ago and 10.5% five years ago.
Netflix is the largest over-the-top provider in Canada, but competitors are starting to gain ground, such as Bell Canada's Crave+ and Amazon Prime Video.
Netflix Canada offers three subscription plans (Premium, Standard, Basic). Each one offers access to the service's entire Canadian library of content but comes with different features like video quality and numbers of simultaneous streams allowed.
---
First Trip Abroad
Netflix's launch in Canada in September 2010 was the company's first expansion outside the U.S. market. At the time, Netflix cost CA$7.99 per month for unlimited access to movies and series content.

Coinciding with the launch in 2010, Netflix announced several Canadian licensing agreements with U.S. studios such as Sony Pictures Entertainment, Paramount Pictures, Twentieth Century Fox, Lionsgate, MGM Studios, and Universal Pictures, as well as Canadian distributors Alliance Films, Entertainment One, and Mongrel Media. Most of these agreements are still in operation.
One year after launching in 2010, Netflix quickly gained 1.1 million subscribers in Canada. By the end of 2012, Netflix had 2 million subscribers, by the end of 2013 3.2 million, 2014 3.5 million, 2015 3.6 million, and by the end of 2016, around 4 million. Since then, the pace of growth accelerated to over one million new subscribers each year in 2017 and 2018.
Netflix announced in 2017 that the company would spend CA$500 million on original content production in Canada through 2022.
Currently, Netflix Canada has around 6.5 million paying subscribers or 52% of all households with online access. This proportion is in line with the number of U.S Netflix subscribers to households.
---
Netflix Raises Prices
Late last year, Netflix Canada introduced its biggest price increase since launching for both new and current subscribers. This pricing increase comes as Netflix is facing new competition from a number of streaming platforms.
The company's standard and premium plan increased by CA$3 per month to CA$13.99 and CA$16.99 respectively. The basic plan, which doesn't offer HD and only allows one stream rose a dollar to CA$9.99 a month. About a year and a half ago, Netflix increased prices for most plans by a dollar.
The last Netflix price increase in the U.S. didn't lead to an appreciable loss of subscribers, but analysts in Canada expect the new price could drive more subscribers to a growing number of streaming options.
At the end of 2018, Bell Media introduced a higher tier of the Crave streaming service that includes recent Hollywood movies and new shows from HBO and Showtime. The package, dubbed Crave+, costs about CA$19.98 per month.
In November 2019, Disney will join the streaming market in Canada and elsewhere with its Disney+. The stand-alone platform will include content from Marvel, Lucasfilm, Disney Animation, Buena Vista, Pixar, and newly acquired Fox.
Amazon Prime Video is fairly new in Canada after launching in late 2016. Other niche platforms are starting to gain traction too, such as CBS All Access, Acorn TV, Sundance Now, and YouTube Premium.
---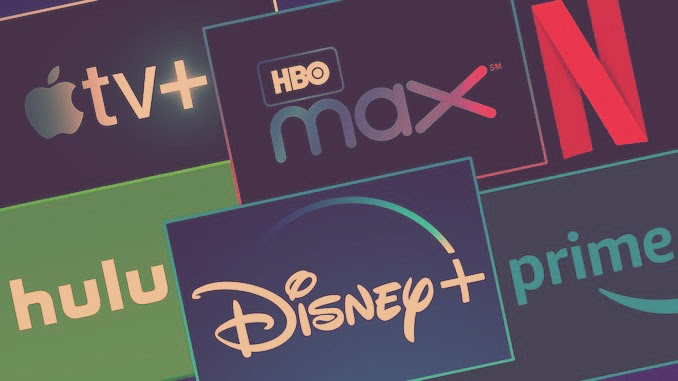 Accurately value film streaming revenue by combining comprehensive data from multiple SVOD licensing agreements.
Benefit from nonpublic rates to uncover what streamers pay for films.
---
Canadian TV Goes Online
The number of Canadian households with at least one streaming video service is expected to overtake traditional TV subscribers for the first time in 2020.
Traditional cable TV and satellite across Canada has lost 2% of its subscribers each year since 2015. About 32% of Canadian households will not have a traditional TV subscription by the end of 2018.
In 2018, Canadian revenue for streaming video services grew 33% from 2017 to reach CA$1.12 billion. Forecasts project the total to reach CA$1.51 billion in 2019.
---
Bell Canada's Near Monopoly
In November 2018, Bell Canada began offering more premium content through its OTT app CraveTV. The company also offers a version of Crave for CA$9.99 per month that includes access to Crave originals, past seasons of HBO and Showtime content, and a number of family and children's titles.
Bell Canada's near-monopoly of premium American cable entertainment is attracting cord-cutters, cord-nevers, and current subscribers from television services and Netflix.
While Bell Canada's OTT platform Crave+ is cannibalizing its own traditional television offerings, the company is still the largest TV provider and is also Canada's largest internet and cellular data provider, which benefits from greater online demand. The company also offers its over-the-top Crave App on over 30 television platforms.
---
FilmTake Away
Netflix's growth in Canada has accelerated in the last few years to reach 6.5 million subscribers. Netflix's main competitor, Crave+, is part of a near-monopoly operated by Bell Canada, which is the leader in television, internet, and cellular markets.
Bell Canada could easily use regulatory influence to limit the growth of Netflix if the service gains too much power in Canada. But for now, Canadians are finally able to access multiple streaming options after years of slim pickings.
---