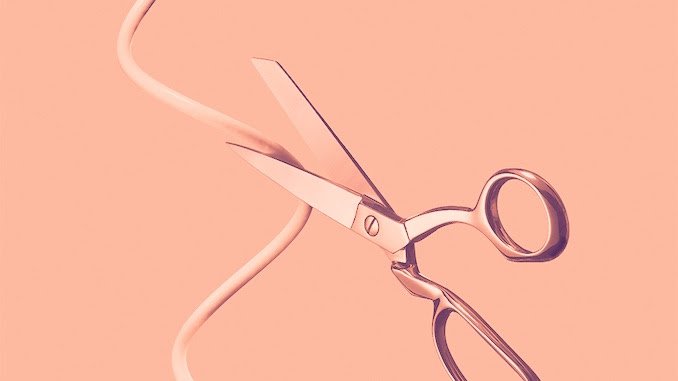 Global PayTV Subscribers Stall
Global subscriptions to online streaming sites like Netflix, iQiyi, Hulu and Amazon Prime increased 27% in 2018 to reach 613 million accounts. Conversely, pay television subscriptions, which include satellite, fell 1% to 556 million global accounts.
This was the first time that online subscriptions surpassed PayTV accounts.
However, given the massive pricing difference between online digital services and pay television, online platforms generated $42.1 billion in revenue compared to $118 billion for traditional pay television.
---
Satellite Subscribers Plunge
Throughout 2018, the top ten pay television services in the United States lost at total of 2.6 million subscribers; more than 3% off their subscriber base. The largest pay television declines came from the two prominent satellite services.
Combined, AT&T's DirecTV and Dish Network shed 2.36 million subscribers in 2018. In the last quarter of 2018 alone, DirecTV and Dish Network lost 784,000 subscribers.
In 2019, over two million two-year DirecTV contracts are expiring, which will likely see many of these subscribers fleeing for cheaper options online.
---
Online TV Shrinks
There is even more bad news for pay television providers. Unlike 2017, subscribers signing up for cheaper online television bundles are starting to contract. Subscribers to these online platforms in the United States only increased by 19% in 2018 compared to an increase of 90% in 2017.
Both DirecTV and Dish Network launched cheaper online alternatives, DirecTV Now and Sling TV, to capture fleeing satellite subscribers.
While these services did add subscribers in 2018, new subs only amounted to 640,000 compared to adding 1.6 million subscribers in 2017. Sling TV managed to add 47,000 in the last quarter of 2018, but DirecTV Now lost 269,000 subscribers.
The pricing difference between satellite and online services makes these losses even more profound. DirecTV costs around $115 per month, while DirecTV Now costs between $45 and $70 per month.
Most of the online PayTV packages raised prices by $5 to $10 a month during 2018, thus reducing their appeal to cord cutters. This rise in pricing for skinny bundles and online services is the topic of an upcoming FilmTake article.
---
U.S. PayTV & SVOD Subscribers (2019)
| Pay Service | US Subscribers | Service Type | Parent Co. |
| --- | --- | --- | --- |
| Netflix | 60,150,000 | SVOD | Netflix |
| Hulu | 24,000,000 | SVOD | Disney 60% |
| Comcast | 21,000,000 | PayTV | Comcast |
| DirecTV | 19,200,000 | Satellite | AT&T |
| Charter | 16,100,000 | PayTV | Charter |
| Dish | 9,900,000 | Satellite | Dish |
| Verizon FiOS | 4,400,000 | Telco PayTV | Verizon |
| Cox Cable | 4,000,000 | PayTV | Cox Cable |
| U-verse | 3,700,000 | Telco PayTV | AT&T |
| Optimum | 3,300,000 | PayTV | Altice |
| Sling TV | 2,500,000 | Online PayTV | Dish |
| Hulu + Live TV | 2,000,000 | Online PayTV | Disney 60% |
| DirecTV Now | 1,600,000 | Online PayTV | AT&T |
| YouTube TV | 1,100,000 | Online PayTV | Google |
---
PayTV Subscribers Flee
The top ten cable providers in the United States lost 1.22 million subscribers in the last quarter of 2018, which represents a contraction of 1.36% in their combined subscriber base.
The two leading PayTV services, Comcast and Charter, had a slightly better fourth quarter by reducing their combined losses to just 65,000. Charter Communications lost 36,000 subscribers and Comcast shed 29,000 subscribers. Likewise, during the fourth quarter, Verizon lost 46,000 subscribers while Altice revealed a net loss of 15,000 PayTV customers.
Overall, there were 851,000 fewer customers paying for pay television from the start to the end of the fourth quarter.
One upside for pay television companies in the United States was internet additions. The top four pay television providers added 2.41 million internet subscribers in 2018, taking the total to 52.84 million.
---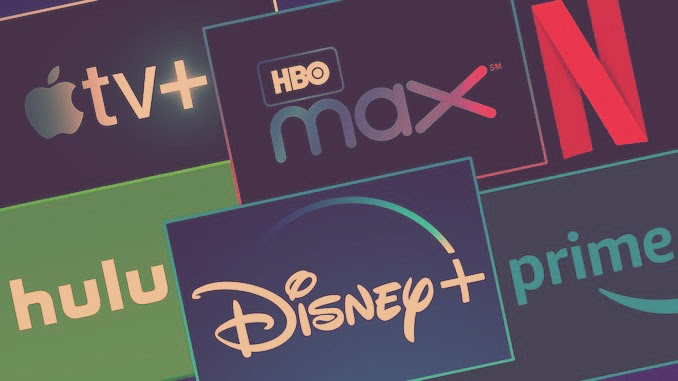 Accurately value film streaming revenue by combining comprehensive data from multiple SVOD licensing agreements.
Benefit from nonpublic rates to uncover what streamers pay for films.
---
FilmTake Away
Without radical changes in how traditional pay television is delivered and priced, the companies involved in the space will continue to hemorrhage capital.
Adding pared-down online version of these services, like DirecTV Now and Sling TV were a massive miscalculation in an era when more consumers are piecing together $10 a month services from several online-only platforms.
One possible option for traditional cable companies to stop the exodus of subscribers would be to introduce full a al carte price, which has been dismissed for years. Subscribers are tired of paying for dozens of channels they have no interest in watching.
---