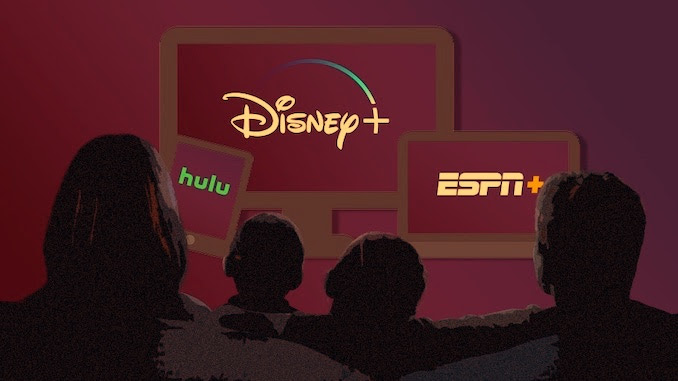 Disney will bundle its three streaming services, Disney+, ESPN+ and the ad-supported Hulu starting in November.
The combined offering will cost $12.99 a month, the same price as Netflix's most popular plan.
The bundle is cheaper than or on par with competitive streaming services, and significantly cheaper than HBO Max's rumored price of $16.99 per month.
---
Streaming Bundle
Disney's goal heading into the direct-to-consumer market is to provide broad-based content in three distinct areas: general entertainment, family, and sports.
The newly announced bundle will include the family-friendly digital offering Disney+, the sports service ESPN+ and a Hulu option that will include commercials.
Hulu is currently available for $5.99 a month with ads, or $11.99 without ads. Hulu, which does not yet operate internationally yet, currently has 28 million subscribers.
Disney is focusing on integrating the film and television assets from its buyout of Fox to bolster the initial launch of the company's streaming service.
Disney+ will be anchored by a cache of intellectual property from Walt Disney Pictures, Pixar, Marvel Studios, Lucasfilm, 20th Century Fox, and National Geographic, alongside original content.
The streaming service will hit the market with 300 films and 7,500 episodes of Disney television titles. Eight of the films will be from the Star Wars franchise, 18 from Pixar, 70 from Disney Animation and four Marvel titles. In the first year of operation, the number of film titles will rise to 400, with eight more Marvel titles forthcoming. Disney+ on its own will cost $6.99 when it starts streaming on November 12th with a slate of new and classic films and series content.
Disney forecasts rapid growth for its streaming services. The company predicts Disney+ will gain 60 to 90 million global subscribers by 2024, most of them outside of the U.S.
---
Channel Platforms
According to Disney, its streaming services are likely to be available through Amazon, Apple, and other distributors; however, Disney has not finalized any agreements with the aforementioned companies.
Roku, Amazon, and the upcoming service from Apple, operate channel platforms whereby subscribers can easily add services already on offer from most major studios.
Read More: What's the point of traditional media companies launching direct-to-consumer services if their content is still going to be available on channel platforms?
By allowing these channel platforms to wholesale their content, the major studios miss building a direct relationship with the customer and capturing massive amount of data for analytics. 
---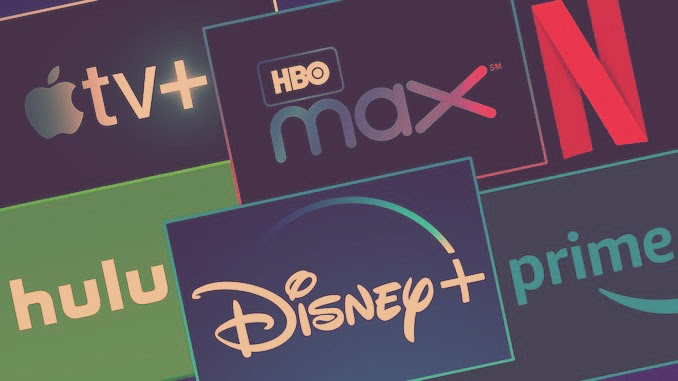 Accurately value film streaming revenue by combining comprehensive data from multiple SVOD licensing agreements.
Benefit from nonpublic rates to uncover what streamers pay for films.
---
Challenging Netflix
Streaming competition is set to intensify with Apple, WarnerMedia's HBO Max and Comcast's NBCUniversal planning to roll out new services over the next year.
Read More: Facing an upcoming exodus of studio films and series content from its service, Netflix is eager to capture new subscribers with big budget original films.
Netflix has already started losing subscribers in the U.S. even before the introduction of forthcoming services from Apple, Disney+ and HBO Max.
Read More: Netflix lost subscribers in the United States for the first time in nearly a decade.
The expected merger between CBS and Viacom is yet another emerging competitor, that would likely result in Paramount's enormous film library joining CBS All Access.
Showtime's streaming service and CBS All Access combined have reached their original goal of eight million subscribers by 2020 two years earlier than the company projected. CBS raised its target to 25 million domestic subscribers across both services by 2020, up from its previous goal of 16 million.
---
FilmTake Away
It's impossible to believe that Netflix can continue with its current spendthrift ways fueled by expensive debt, which has resulted in decades of negative free-cash-flow and negative working capital.
With most major studios pulling content from Netflix over the next two years, the streaming paradigm is set to shift. Disney, with its wide-ranging content offerings, is the best positioned and most diversified to take aim directly at Netflix.
---