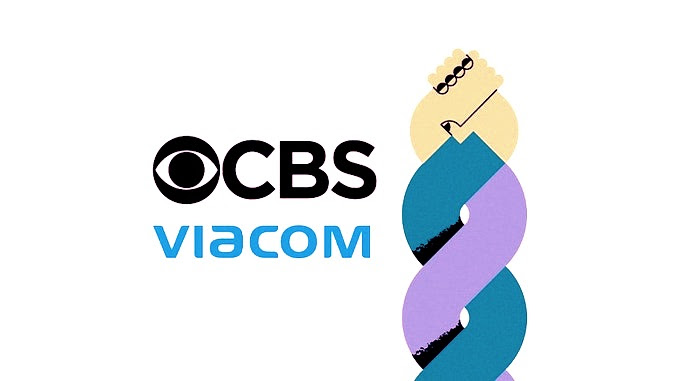 CBS and Viacom have reunited as one company after two failed attempts since 2016.
The new company will be named ViacomCBS; CBS shareholders will own 61% and Viacom shareholders will own 39%.
---
The on-paper merger will combine the CBS television network, CBS News, Showtime cable networks with MTV Networks, Nickelodeon, Comedy Central and Paramount Pictures. Together, the company owns more than 140,000 television episodes and 3,600 film titles.
However, according to inside sources the two media companies will continue to operate as separate companies despite public relations talking points to the contrary.
Previous attempts failed because of clashes between executives fighting over top jobs and the valuation of Viacom, the weaker of the two companies. Viacom has long been the laggard as cord-cutting drags down ratings for its cable networks, such as MTV, and Paramount's lackluster performance at the box office in recent years.
Executives at the companies are said to be contemplating possible mergers or buyouts of AMC Networks, MGM, Sony's entertainment division, Discovery, Starz and its parent company Lionsgate.
---
By The Numbers
The deal creates a company with roughly a $30 billion market value, which is significantly smaller than rivals including Netflix at $136 billion, Disney at $245 billion, and NBC owner Comcast at $193 billion.
Viacom shares have fallen more than 60% over the last five years; over the same period shares in CBS fell 22%; in contrast, Disney shares grew in value by 70%.
After the deal was announced, shares of Viacom rose 2.4% and shares of CBS rose 1.4%; however, on Wednesday shares in the two companies plummeted by more than 6.4% and 7.6% respectively.
---
Sum of Streaming Parts
ViacomCBS plans to lure customers with free offerings from PlutoTV, which it bought in January, and then try to convince them to pay for its subscription service CBS All Access.
Currently, CBS All Access costs $6 per month with ads and $10 without them, but this is likely to increase as the service adds content from Viacom.
Combined Showtime and CBS All Access have reached their original goal of eight million subscribers by 2020 two years earlier than the company projected. CBS raised its SVOD target to 25 million domestic subscribers across both services by 2020, up from its previous goal of 16 million.
CBS's streaming success to date is a good indicator that it stands a chance of surviving the looming streaming battle. However, it's unlikely that the it will be able to compete head-to-head with Netflix, Disney+ or HBO Max.
While other big media companies like Disney bided their time, CBS jumped into the streaming market early. CBS All Access launched in October 2014, and the OTT version of Showtime launched in July 2015.
---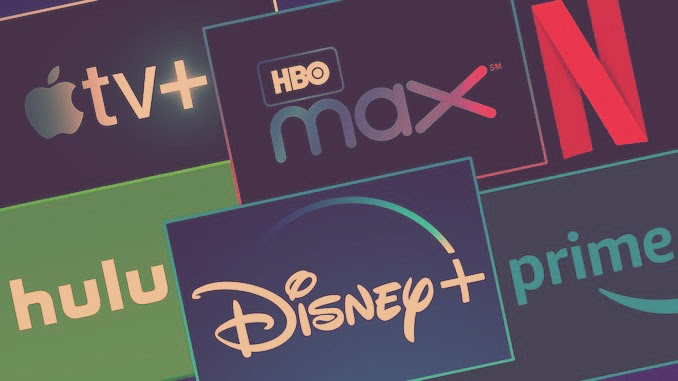 Accurately value film streaming revenue by combining comprehensive data from multiple SVOD licensing agreements.
Benefit from nonpublic rates to uncover what streamers pay for films.
---
Recent Acquisitions
Viacom acquired the niche streaming service Pluto TV for $340 million in cash. Pluto TV is a free, ad-supported service similar to Hulu.
The service first launched in 2013 from investments by Samsung and Germany's ProSieben. Currently, the service has 12 million monthly active subscribers that feature live linear television from over 100 channels, as well as on-demand movies and shows.
CBS bought the remaining 50% stake in Pop TV from Lionsgate; now the company owns the channel outright. The company first purchased 50% of Pop TV in 2013 for $100 million. At that time, the channel was called TV Guide Network. Currently, Pop TV airs mainly reruns of popular sitcoms that are widely available on multiple platforms.
When Lionsgate initially purchased Pop TV in 2009, the company paid $255 million when the channel was available in 85 million homes – now the channel reaches around 70 million households. Pop TV's viewership is down nearly 40% since 2014.
---
Nuts And Bolts
ViacomCBS remains under the control of National Amusements, the holding company owned by Sumner Redstone and his daughter, that controls 80% of the voting shares. The merger is a decisive win for the Redstone clan, whose patriarch built the companies through a series of mergers and then broke them apart 13 years ago.
Viacom CEO Bob Bakish will be the president and CEO of the combined company. Joe Ianniello will be named chairman and CEO of CBS, which will exclude the Showtime cable network and book publisher Simon & Schuster.
The new board of directors will consist of 13 members. Six will come from independent members from CBS, four independent members from Viacom, Bakish, and two National Amusements members. Shari Redstone will be appointed the chairman.
---
FilmTake Away
The merger of Viacom and CBS will have little impact on the creative output of the companies or improve their ability to compete against the big three – Comcast, Disney, and WarnerMedia.
ViacomCBS will remain under the unpredictable control of the Redstones and will continue to operate like separate companies. It's likely the merger is an attempt to entice prospective buyers, whether at home or abroad, to acquire the combined company.
---