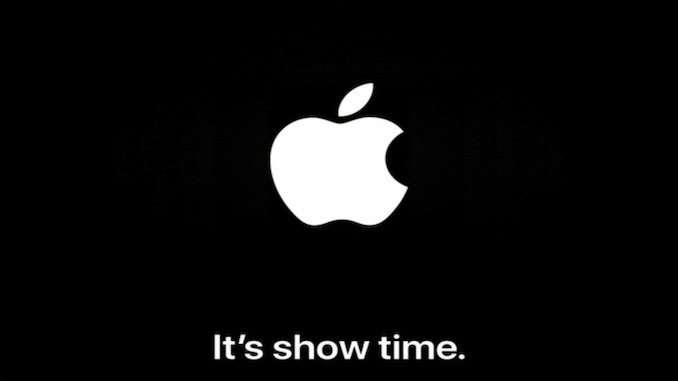 MARCH 12, 2019
Apple is expected to finally announce its new streaming service during the company's March 25th conference.
The mostly aggregation service will likely launch in April or May, and notably won't include Hulu or Netflix.
The new streaming service will debut several long-delayed original shows. These shows will be initially offered free to iPhone and iPad users.
In addition to original content, sources familiar with the matter state that the service will resell subscriptions from CBS, Viacom, and Lions Gate's Starz among others.
Apple has twice postponed the launch of its first slate of shows.
Apple has announced on several occasions that $1 billion is earmarked for producing content, but to date the company has little to show for it. The company is slated to spend another $2 billion this year on original production.
The new streaming service is expected to launch in more than 100 countries, as a direct challenge to Netflix and Amazon's Prime Video.
Streaming Service Backlog
After decades of streaming supremacy by Netflix, almost every major media company is simultaneously launching competitive services this year, including Disney, WarnerMedia, and NBCUniversal.
With so many new services hitting the market at once, it's shaping up to be a golden age for content aggregators and filmmakers. However, it's still an open question how these silos of content will be distributed on the various competing platforms.
Apple is also said to be in discussions with HBO, a division of AT&T-owned WarnerMedia, to become part of Apple's new service before its launch, which seems counterproductive to WarnerMedia's plans.
AT&T is struggling to maintain HBO's status in a rapidly fracturing media landscape while expanding HBO Now, the cord-cutting alternative to the traditional service. With these problems and more, WarnerMedia is now attempting to build from scratch a stand-alone streaming service this year to compete with Netflix, Amazon, and to a lesser extent Hulu, and the forthcoming Disney+.
How WarnerMedia's new service makes sense with the company's supposed plans with Apple is anyone's guess.
Comcast's NBCUniversal is also launching an ad-supported streaming service that will be free to its 52 million Pay-TV subscribers. The yet unnamed service is slated to launch in 2020 and will include film and television content from the company, as well as additional original and acquired titles.
---
Uncover film licensing values across multiple platforms and in several markets with the Film Producer Series.
The Film Producer Series bundles four content value reports to create a mosaic of financial insights about specific film revenue lifecycles.
---
FilmTake Away
Apple's top-down control is not sitting well with content creators and producers, which has already caused several agents and talent shopping projects to walk away.
With so many new services hitting the market at once, Apple's delayed launch is almost certainly doomed to flounder well behind Netflix, Amazon Prime, and Disney+. This is doubly true if WarnerMedia, NBCUniversal, and Disney start withdrawing content from competitor platforms to make it exclusive on their own streaming services.
Disney and Comcast are set to control 40% of all original and licensed programming spending in the United States. With Comcast's acquisition of Sky, Disney and Comcast will now control over 20% of worldwide programming spending.
Apple wasted an opportunity years ago to compete against Netflix in the content streaming market. They are now missing the opportunity to buyout Netflix with their $250 billion war chest.