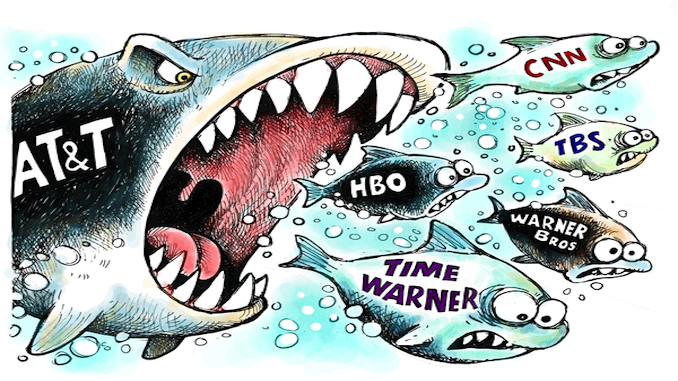 AT&T finally won its two-year anti-trust litigation against the United States Justice Department to acquire Time Warner.
The case was criticized by industry insiders for trying to define anti-trust along the standards currently used in Europe.
---
The three-judge panel for the D.C. Circuit Court of Appeals ruled unanimously with the trial judge's ruling to allow the acquisition. The court held that "generic statements that vertical integration can lead to an unfair advantage over its rivals do not come close to answering the question before the court."

The $85 billion deal was announced in November 2017 and has since been challenged by the government on the grounds that Time Warner would weld too much leverage over networks in carriage-fee negotiations with other distributors. In addition to these concerns, AT&T will nearly operate a complete vertical monopoly over content production, distribution, and transmission.
AT&T is now a leading pay-television service provider, including through its recent buyout of DirecTV and an owner of programming through Time Warner's media portfolio. AT&T made a preliminary deal with distributors to negotiate fees in good faith for a seven-year period, and this was seemingly enough to convince the courts that AT&T would not act in a monopolistic manner.
This case was the first time in 40 years that the U.S. government fully litigated a matter to challenge vertical integration. Its loss might now strengthen industry's resolve to pursue more aggressive horizontally mergers between large competitors.
AT&T is the largest multiple-system operator in the U.S., the third largest internet service provider, and now the owner of all Time Warner assets. The company will control almost every single level of creating and delivery content.
Monopolies are nothing new for AT&T; the company controlled the entire telephone market in the United States and Canada for the majority of the 20th Century. The breakup of AT&T was finally mandated in 1982.
---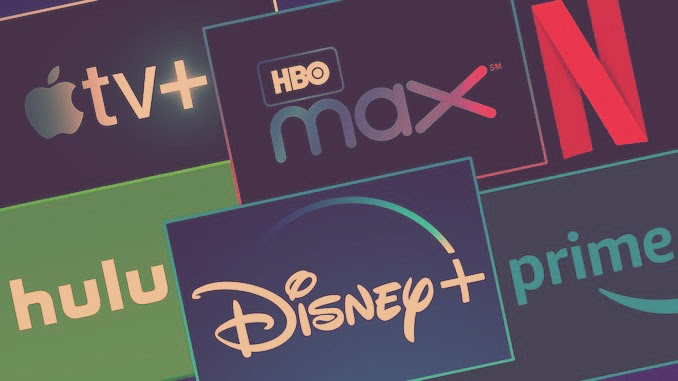 Accurately value film streaming revenue by combining comprehensive data from multiple SVOD licensing agreements.
Benefit from nonpublic rates to uncover what streamers pay for films.
---
Out With The Old…
AT&T, the new owner of Time Warner, forced out two top executives as the telecom giant forges ahead in reshaping the media company in its own image.
Richard Plepler, chairman and CEO of HBO and David Levy, president of Turner, which includes CNN, TNT, TBS and Cartoon Network, will not make the transition to the new iteration of Time Warner as it rebrands itself to WarnerMedia.
Such a bold move by the new owners may prove disastrous, especially as Netflix looks to supplant HBO as the producer of premium content.
Under Time Warner – HBO, Warner Bros., and Turner largely operated as independent companies. But in the age of ever-growing media consolidation, these units will be operated collectively by AT&T approved John Stankey as CEO of WarnerMedia.
In the constant game of musical chairs present in entertainment and media corporations, Robert Greenblatt, ex-CEO of NBC is likely to take a senior role in the day-to-day operations of the combined unit of HBO and Turner.
The future leadership of Warner Bros. is still an open question. It will likely keep some autonomy, since it's located in Los Angeles while WarnerMedia will remain in New York. For the last three years, the film studio has ranked second in domestic box office receipts behind Walt Disney.
AT&T considers HBO an underutilized cash cow in which company executives are looking to milk any way possible to compete with Netflix's shotgun approach. This strategy is at odds with Plepler's vision to maintain quality over quantity. HBO has been the leader in premium pay television content for the last 30 years.
In a 2017 interview, Plepler said, "More is not better. Only better is better." This obviously did not sit well with AT&T, which sits atop a $184 billion mountain of long-term debt.
---
FilmTake Away
With so much of the media held in only a few hands, it would not be surprising if in the next decade Comcast and AT&T or Disney and AMC gain approval for the new largest merger in media history. There is growing momentum that the studios might soon challenge the so-called Paramount decision of 1948 that restricts them from owing movie theaters.
---