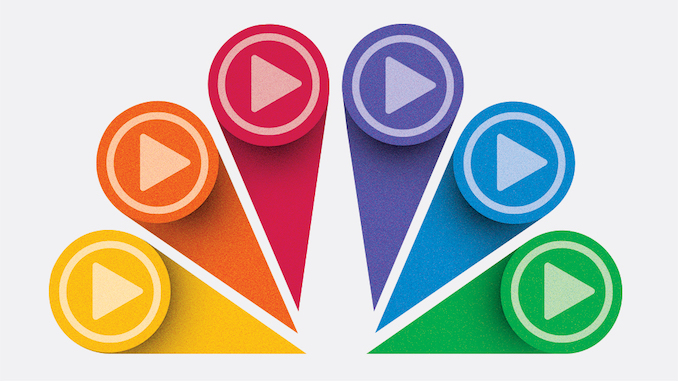 FEBUARY 18, 2019
After a decade of streaming supremacy by Netflix, almost every major media company is simultaneously launching competitive services over the next year.
With so many new services hitting the market at once, it's shaping up to be a golden age for content aggregators and filmmakers.
NBCUniversal Jumps In

Comcast's NBCUniversal is launching an ad-supported streaming service that will be free to its 52 million Pay-TV subscribers. The yet unnamed service is slated to launch in 2020 and will include film and television content from the company, as well as additional original and acquired titles.
The service will be free to around 52 million customers that subscribe to Comcast cable in the United States and to subscribers of Sky, the European Pay-TV company, which was recently acquired by Comcast. Disney was forced by regulators to divest from Sky after its purchase of Fox.
Comcast will also make the service free to other U.S. Pay-TV companies that offer NBC packages; these include Charter Communications and Cox Communications.
NBCUniversal will join Dish and AT&T's DirecTV that have already launched cheaper streaming options in a frenzied attempt to capture cord-cutters and those without traditional cable television packages.
Besides being available to Comcast, Sky, Charter, and Cox subscribers for free, the service will be made available online for around $10 per month.
Similar to WarnerMedia's contemplation to pull the popular sitcom Friends from Netflix when the company launches its own streaming service, NBCUniversal is considering moving The Office from Netflix when the licensing agreement expires in 2021.
Netflix recently paid $100 million to Warner Bros. for the exclusive streaming rights to Friends for an additional year. This astronomical sum is three times the amount previously paid by Netflix.
Traditional media companies have not only waited too long to address declining Pay-TV subscribers with streaming options, but their content has fueled the dominance of Netflix, and to a lesser extent Amazon Prime and Hulu.
New streaming services being offered by Comcast, WarnerMedia and Disney will face strong headwinds launching into a mature steaming market led by Netflix, Amazon Prime and Hulu.
---
Uncover film licensing values across multiple platforms and in several markets with the Film Producer Series.
The Film Producer Series bundles four content value reports to create a mosaic of financial insights about specific film revenue lifecycles.
---
FilmTake Away
Traditional media companies are stuck in a Catch-22. They have grown dependent on hundreds of millions in licensing fees from Netflix and others, which makes it difficult to withdraw popular content for untested streaming service.
However, if they don't pull content from Netflix, thus making it exclusive on these new services, why would anyone pay additional fees to access content already available on Netflix?