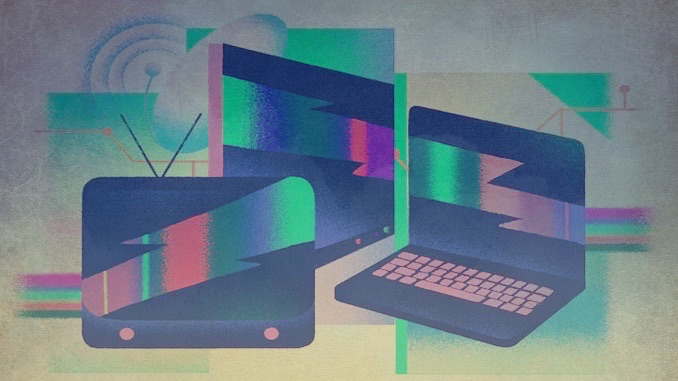 For better or worse, the streaming era has ushered in a plethora of choices for the average consumer.
Despite changing viewing habits, which led to the rise of Netflix, and to a lesser extent, Amazon, the future of streaming will likely repeat the past of cable television.
The major studios have been consolidating their resources and content libraries for stand-alone streaming services to replicate the much-maligned cable programming model online.
---
Meet the New Boss Same as the Old Boss
Cord-cutting initially started as a push against large cable programming packages, which included hundreds of channels, most of which were rarely watched. A la carte programming, or the choice to only pay for the channels you want, was the catchword a few years ago.
Streaming was supposed to be the method by which a la carte programming manifested. But, now, the studios are sabotaging the dream in an effort to transform streaming into cable only this time it delivered via an ethernet connection instead of coaxial.
The desire to pay for only the channels you want has been extinguished by consolidation, the emergence of studio streaming services, and the exclusivity of intellectual property.
Traditional media companies have already increased the prices of skinny bundles, in some cases multiple times, which will likely translate over to their streaming services. Likewise, they have created multiple package levels that mimic cable and satellite pricing, with all the costs, fees, and mandatory long-term contracts to boot.
ViacomCBS is planning three tiers of service that mirror the linear television evolution with free, pay-broadcast, and premium-pay options. The company will also expand CBS All Access later this year.
---
The Future Will Have Ads
The advertising video-on-demand (AVOD) model is gaining ground on subscription video-on-demand (SVOD) services in the United States, especially as ad-dependent networks enter the market. The proportion of television viewership that is through streaming services has almost doubled since 2018.
Media conglomerates are embracing ad-supported online packages because they cost much less to program and deliver while maintaining their advertising revenue. They are reluctant to compete in the pure-play SVOD market against Netflix and are instead moving their advertising-focused model away from cable packages to stand-alone AVOD services.
Almost every major media company has launched or are preparing to launch streaming services to compete with Netflix and Amazon while not losing sight of their core revenue generator – advertising. Most media companies are launching or consider free and low-cost ad-supported streaming services.
---
Chasing Netflix
The media heavyweights sat on sidelines for years while Netflix amassed a virtual monopoly in streaming both in the United States and Europe. There isn't a nation in Europe besides Finland, where Netflix is not the top streaming service.
Netflix's enormous head-start is not a guarantee of future success. While they are in the enviable position of streaming leader, turbulences are expected this year.
According to several recent surveys, nearly a third of Netflix subscribers polled said they would likely cancel the service in the next three months to make room for new streaming services. Likewise, around 40% of parents with kids under 18 said they were likely to cancel, as did 45% of men ages 18 to 34. However, rarely do surveys about future entertainment spending translate to meaningful action.
Currently, Americans pay for 190 million streaming subscriptions, including Netflix (61 million), Hulu (31 million), and Disney+ (29 million). Many analysts believe this figure could reach 305 million over the next five years, which is nearly three subscriptions for every US household.
---
FilmTake Away
Compared to the past, where you only had one cable company to choose from in most locales, today, there are dozens of cable companies emerging, only this time now online.
Unfortunately, in most countries, the internet is supplied by either a monopoly or a duopoly. In the US, the top two broadband and telecom internet providers are Comcast and Charter, and AT&T and Verizon account for over 77% of the market. Comcast and AT&T own film and television studios, Charter and Verizon do not.
Disney's recent partnership agreement that provides free access to Disney+ for Verizon customers could point to another buyout on the horizon.
---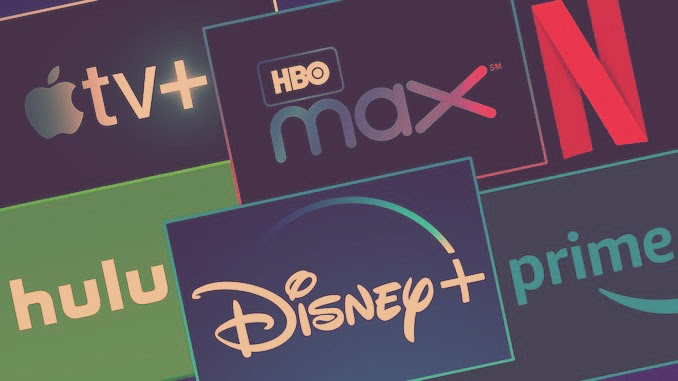 Accurately value film streaming revenue by combining comprehensive data from multiple SVOD licensing agreements.
Benefit from nonpublic rates to uncover what streamers pay for films.
---