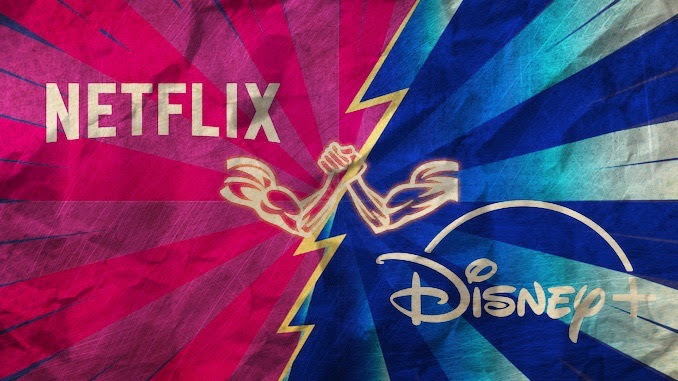 Disney's new streaming service nearly triples its subscriber base since launching in November.
Through January, Disney+ has 28.6 million subscribers, up from 10 million weeks after it debuted.
Although growth has slowed somewhat after the initial rush, Disney+ added 2.1 million subs in January. The monthly gain proved doubters wrong who speculated subscribers would flee after the seven-day free trial or when The Mandalorian series ended.
---
Disney Takes Aim
Although it was a much different media landscape, it took Netflix from 2007 to 2012 to reach 28 million streaming subscribers. Netflix currently wears the crown with 167 million subs around the world.
Netflix is bound to feel the pinch from Disney's rapid accent, especially among families with young children and fans of Marvel and Star Wars properties. Based on Disney's quick start, Netflix will likely lose subscribers in the US during the first quarter of 2020.
In the US, Netflix added 423,000 new subscribers in the fourth quarter of 2019, which is a massive drop from the 1.53 million subs it added a year prior. With the introduction of several new services just hitting the market, and more expected in the coming months, a few analysts are projecting that Netflix could lose up to four million US subscribers in 2020.
Currently, Netflix's most popular plan costs $12.99 per month, up from $10.99 in 2017 and $7.99 in 2010. Based on the company's content spending, monthly costs will continue to rise with more regularity. Conversely, Disney+ costs $6.99 a month or $12.99 a month with Hulu, and ESPN+.
Most of Disney's 28.6 million streaming subscribers are in the US, but the service is currently available in Canada, Australia, New Zealand, and the Netherlands. In late March, Disney+ will be streaming in the UK, France, Germany, and smaller European countries before expanding worldwide.
According to the company's recent conference call, 20% of Disney+ subscribers were a result of its partnership with Verizon that provided unlimited-data customers with a free year of the service.
---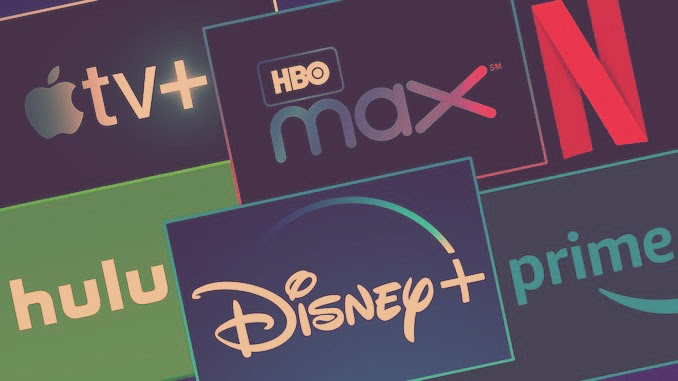 Accurately value film streaming revenue by combining comprehensive data from multiple SVOD licensing agreements.
Benefit from nonpublic rates to uncover what streamers pay for films.
---
Fixing Fox Films
With the launch of Disney+ behind it, the company is setting its sights on reorganizing Hulu and the Twentieth Century Fox film studio. Last week, Disney ousted the heads of both divisions.
The long-awaited buyout of Fox by Disney, which was first announced in December 2017, took until March 2019 to officially close. The delay led to a blame game that is still shaking out.
Disney said Fox's film studio performance was well below where it had been, and well below where the company hoped it would be when they made the acquisition. Disney laid most of the blame on the protracted acquisition process, which took 17 months from announcement to closing. Yet, Disney reserved some of its disappointment for Fox's film division.
On the other hand, Fox blamed its lackluster box office performance on layoffs and attrition in its marketing and publicity departments since Disney's takeover announcement. Furthermore, Fox claimed its underperformance had more to do with uncertainty and indecisiveness brought on by Disney's lack of communication.
The disastrous release of X-Men: Dark Phoenix contributed to a $170 million write-down by Disney. Fox complained that Disney ignored the film and that the marketing team working on its release was laid off. According to Fox employees, many of the offices responsible for releasing the film were abandoned, and the advertising campaigns they managed to cobble together were uninspired boilerplate attempts. In Disney's defense, why throw good money after bad on a tiresome effort.
---
Honing Hulu
In May, Disney and Comcast came to terms whereby Disney would take sole control over Hulu. Comcast will remain a silent partner until 2024, at which time either company can trigger a buyout of Comcast's 33% equity stake.
Derided industrywide for lack of focus, magnified by its many owners, Hulu has been known as Clown Co. However, after years of aimlessness, Hulu seems poised to emerge as a genuine challenger to Netflix. Hulu will be the home to many Fox films and shows that are not well-suited for Disney+. Currently, Hulu has 28.5 million subscribers in the US.
Disney is cleaning house at Hulu and is moving its television operations, ad sales, distribution, legal, and other operations under the competency of Disney proper.
---
Disney Dominants Theatrical
Disney film division solidified its top position with a record year at the box office. Unsurprisingly, Disney-produced films accounted for a third of the total box office in North America last year. When counting Fox's releases, Disney's share rose to 40%.
Films released by Disney grossed over $11 billion globally last year, up nearly 50% from its record-setting $7.6 billion in 2016. Six films released by Disney each managed to gross over $1 billion worldwide, including Toy Story 4, Frozen 2, and the live-action The Lion King. Avengers: Endgame became the highest-grossing film in history surpassing the 2009 release of Avatar.
In North America, Disney films grossed a record $3.72 billion last year topping its record from 2018 of $3.09 billion. Disney's box office revenue in 2019 was a record for any studio in history. Globally, Disney films grossed $11.12 billion in 2019; $2.8 billion alone came from Avengers: Endgame.
However, this year will see a significant drop as several franchises falter, including from Marvel and the Star Wars universe. Notwithstanding, Disney's share of the market will only expand with the greater incorporation of Fox and lackluster slates at Paramount and Sony.
---
FilmTake Away
A decade ago, Disney competed evenly at the box office with the other major studios, but now it has left all others in their rearview. Strategic acquisitions of Pixar (2006), Marvel (2009), and Lucasfilm (2012) propelled Disney into another stratosphere.
Now Disney is setting its sights on Netflix with a two-pronged approach via Hulu and Disney+. Netflix will likely lose subscribers in the US while continuing to expand overseas. However, the company will be left in a precarious position, given its massive debt load and rising competition, if the economy corrects in the next few years.
---