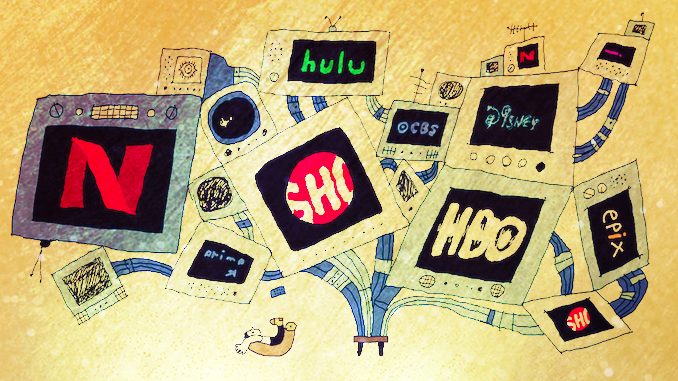 Less than a year ago, the largest content rights holders, including Warner Bros, were hoarding vast libraries of content from third-party licensees for use on their respective direct-to-consumer streaming services, reversing standard practices since time immemorial.

Now, what was once old is new again, as several of these same companies have started licensing films and shows to competitors again and exploring bundling options for multiple services and cross-promoting popular content.
Rights Holders Reverse Licensing Initiatives That Withheld Content
The most significant rights holders in the business are discovering there is much more value in licensing and cross-promotion partnerships than holding content just for their in-house services. This about-face is happening in conjunction with cost-cutting measures industry-wide and content spending reductions in 2023, including at Netflix and Warner Bros Discovery (WBD).
After a year's hiatus, HBO Max is back on Prime Video Channels. The ham-fisted move to remove it by AT&T cost the streaming services five million subscribers and nearly a billion in revenue. Under new leadership, after the Discovery merger, HBO Max is not only back on Prime Video Channels but also being promoted by Amazon alongside its own content offerings.
Amazon is more than willing to cross-promote other licensors' content, like Game of Thrones and its spinoff, so long as Amazon's Lord of the Rings spinoff is also featured in the advertisement. Amazon wins in both cases, either with new subscribers for Prime Video or transaction fees for Prime Video Channels for hosting HBO Max.
---
Paramount+ Wins the 2022 Streaming Wars
The 2022 Global Film & TV Report conducted by YouGov reveals what everyone already knows: the popularity of streaming services is going full steam ahead. However, the report reveals essential details about who's winning and losing in the current market.
According to YouGov's metrics, the year-over-year popularity of Paramount+ catapulted by 37%. HBO Max, Prime Video, and Peacock gained modest popularity, ranging from 5-7%. Conversely, Apple was the biggest loser with a 2% drop, followed by Netflix, which shed 1% – Disney+ was up slightly around 2%.
Paramount+ became the biggest streaming winner in 2022, built off a trifecta of globally engaging episodic content, blockbuster tentpole films, and live sports.
---
Uncover past, present, and future rate cards for episodic television content streaming in multiple availability windows worldwide.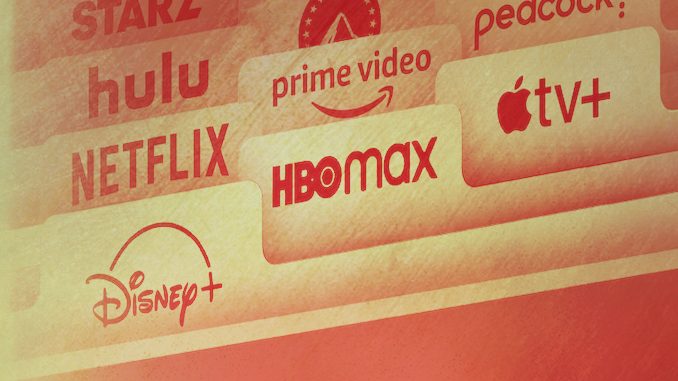 Your gateway to SVOD episodic licensing rates in dozens of territories in Europe and North America.
Draw upon nonpublic rates to ascertain content values.
There are 95 pages in three PDF reports showcasing rate cards and relevant terms aggregated from a dozen SVOD Licensing Agreements. Also included is an MS Excel Workbook with 1,300+ data points for custom research and analysis.
---
Much of the success of Paramount+ is bolstered by the Yellowstone phenomena, even though the series doesn't even stream on the service. However, the flagship show spawned 1883 and 1923; two origin shows incredibly popular on Paramount+. Current episodes of Yellowstone appear on the company's basic cable provider, Paramount Network, while Peacock currently has the SVOD Licensing Rights to seasons 1-4 stateside.
Beyond its episodic success, Paramount+ is riding high from its global blockbuster Top Gun: Maverick, the highest-grossing domestic film of 2022 at $718 million and $1.5 billion in total global receipts. In the post-lockdown era, theatrical tentpoles will play a vital role in boosting and maintaining the popularity of streamers as many audiences avoid the theater.
Lastly, Paramount won the highly contested US-language rights to UEFA Champions League, renewing its deal with the football federation through 2030. The six-year contract valued at $1.5 billion is more than 2.5 times the value of the last rights deal. Paramount still has two years left on the current agreement, giving it a whopping eight years of exclusivity, the longest deal that UEFA has made in the United States. Paramount+ also streams various American football games during the regular season and playoffs.
Far from the mismanagement of the Paramount/Viacom/CBS empire throughout the last decade, Hollywood's oldest studio has seemingly righted the ship and then some.
---
FilmTake Away: What Was Old is New Again
Netflix was the Pied Piper that lured the major studios into the direct-to-consumer streaming market. However, after recent disruptions to the exhibition business and falling viewership for network television, there is a concerted effort to tighten the belt and return to tried and true licensing practices.
Global content spending is expected to increase just 2% this year compared to last, which is the lowest growth figure in over a decade, excluding the lockdown years of 2020/21.
---