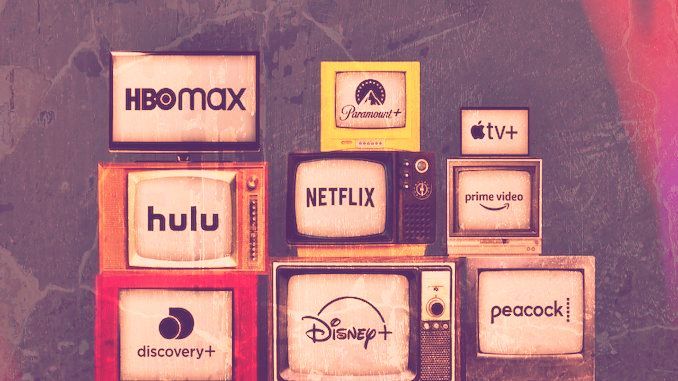 After years of runaway content spending by leading streaming services, the industry is experiencing significant disruptions as it braces for more downsizing.

In a rare move, nearly all content producers, to some degree, have halted development on previously green-lit originals and are even canceling episode orders mid-production.

The number of original releases (film and episodic) by all the major streamers in 2022 reached 1,475. However, it could retreat below 1,000 this year as current downward trends accelerate.

There were around 370 originals produced by all streamers in 2019 before nearly doubling in 2020 and amazingly doubling again in 2021 to reach an astonishing 1,424.
Disney+ Loses Subscribers in Back-to-Back Quarters Since Its 2019 Launch
While Disney managed to cut content costs at the beginning of the year after investor pushback, it blindsided the market, revealing Disney+ lost four million subscribers in the first quarter of 2023 after losing 2.4 million in the last quarter of 2022. Before then, Disney+ had never experienced subscriber loss since launching in 2019. Despite recent losses, its subscriber trajectory has been a rocket ship over the last five years.
Although Disney argues this loss was an anomaly associated with losing rights to cricket in India for its Hotstar streaming services, subscribers in Canada and the United States declined over 300,000, settling at 46.3 million subs in the region.
Hotstar in India is Disney's largest subscriber base with 52.9 million subscribers, more than a third of its worldwide subscribers currently sitting at 157.8 million, trailing Netflix with 163 million.
Disney Surpasses Netflix to Become the World's Leading Streaming Service
Reportedly, a joint venture between Viacom and India's Reliance Industries paid a whopping $2.6 billion to secure cricket rights, which will stream on Paramount+ when it launches in India.
---
Current Content Spending Consensus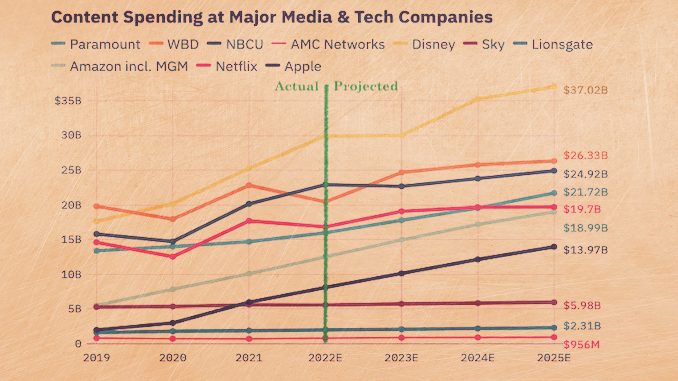 ---
Rights Holders Reverse Licensing Initiatives That Walled-Off Content
The most significant rights holders in the business are rediscovering there is much more value in licensing and cross-promotion partnerships than holding content just for their in-house services. This about-face is happening in conjunction with general cost-cutting measures industry-wide and production spending reductions, including at Netflix and Warner Bros Discovery (WBD).
Less than a year ago, the largest content rights holders, including WBD, were hoarding vast libraries of content from third-party licensees for use on their respective direct-to-consumer streaming services, reversing standard practices since time immemorial.
Now, what was once old is new again, as several of these same companies have restarted licensing films and shows to competitors and exploring bundling options for multiple services and cross-promoting popular content.
---
Uncover past, present, and future rate cards for episodic television content streaming in multiple availability windows worldwide.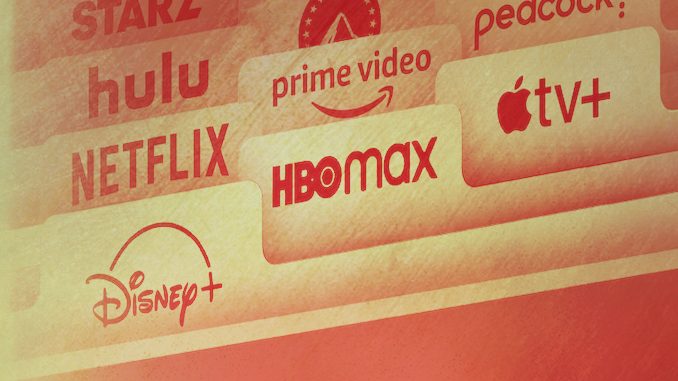 Your gateway to SVOD episodic licensing rates in dozens of territories in Europe and North America.
Draw upon nonpublic rates to ascertain content values.
There are 95 pages in three PDF reports showcasing rate cards and relevant terms aggregated from a dozen SVOD Licensing Agreements. Also included is an MS Excel Workbook with 1,300+ data points for custom research and analysis.
---
Streamers Abandon Exclusivity and Embrace Advertising Again
There is a massive push to maximize revenue through advertising since many titles earn more via FAST than through SVOD. WBD, Paramount, and even Disney pulled dozens of costly content on its subscription platforms for opportune tax write-offs and exploitation through third-party FAST services.
Not only is less content being produced, but available streaming libraries are shrinking while being shotgunned across an ever-increasing number of platforms and services in a hurdy-gurdy fashion leaving consumers confused.
Streaming Services Revert to Advertising to Drive Subscriber Growth
The battle over film licensing exclusivity transpired as expected once Netflix transitioned from merely a content aggregator to a content creator. One by one, the studios built direct-to-consumer streaming services to compete with Netflix. Once their third-party licensing deals expired, film content was primarily licensed in-house to prevent Netflix, Amazon, and others access to new releases and popular library titles. However, although this content experiment might have worked to attract subscribers initially, it is now repelling investors leading to a reversal back to traditional licensing practices.
---
FilmTake Away: Content Spending Crashes Back Down to Earth
Earlier this year, global content spending was expected to increase modestly by 2% in 2023 compared to last year. This year-over-year increase is the lowest growth figure in over a decade, excluding the lockdown years of 2020/21. Content spending is now collapsing further as media investors pull back and the writer's strike enters its seventh week.
---