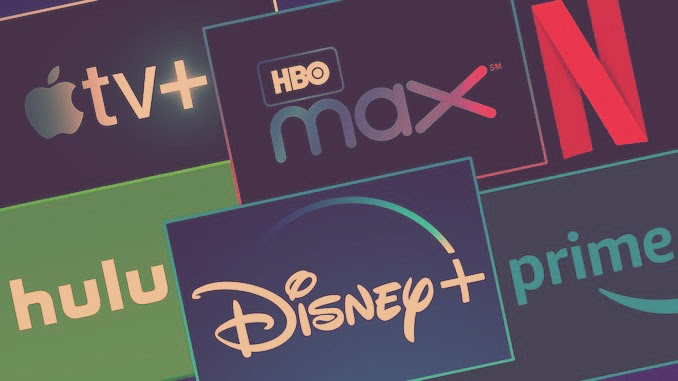 Wednesday, November 13, 2019
Heavyweights Disney and Apple are offering free introductory offers for their new streaming services to gain a head start over rivals.
Select Verizon subscribers in the United States will get free access to Disney+ for a year starting on November 12th. The offer will apply to the phone giant's wireless unlimited customers and new Fios Internet and 5G home Internet customers.
Likewise, Apple is giving a free year of its new Apple TV+ service to customers who buy specific Apple devices.
---
Disney+ Goes Live
Walt Disney's long-awaited Disney+ streaming service went live on Tuesday at a monthly price of $6.99, about 45% lower than Netflix's most popular plan. Envious of Netflix's direct-to-consumer relationship, Disney is sailing headlong into uncharted waters.
Disney will bring nearly a century's worth of content to consumers directly. Disney+ will provide films and shows from Disney, Pixar, Marvel, Star Wars, National Geographic, and more. It will debut with 300 film titles and 7,500 episodes of Disney TV shows.
The company is also offering a bundled package of Disney+, ESPN+, and Hulu for $12.99 a month, the same price as Netflix's most popular monthly subscription.
Verizon competitor AT&T owns WarnerMedia, which is set to launch its own streaming service HBO Max, will likely follow a similar free introductory strategy when it debuts next year.
---
Uncover film licensing values across multiple platforms and in several markets with the Film Producer Series.
The Film Producer Series bundles four content value reports to create a mosaic of financial insights about specific film revenue lifecycles.
---
Ambitious Subscriber Goals
Several analysts expect that Disney+ will reach 15 million subscribers within its first year of operations. Disney's streaming ambitions are expensive, which are driving up the company's costs. Its direct-to-consumer business unit posted a third-quarter loss of $740 million on $3.4 billion in revenue. However, this imbalance should narrow after Disney+ goes live.
Disney is projecting 20 to 30 million subscribers in the U.S. by 2024. The company asserts that most of these subscribers will defect directly from Netflix's 60 million U.S. subscribers. Disney has established ambitious goals for subscriptions to its service; it expects 60 to 90 million worldwide by fiscal 2024.
Disney was the first major studio that decided to pull all its content from Netflix. It now appears that NBCUniversal will be next to remove content from Netflix.
Earlier this year, NBCUniversal announced a new ad-supported streaming service, Peacock, to launch in 2020. The company said decisions about licensing content to other providers, including Netflix, would be made on a case-by-case basis. However, over the summer, NBCUniversal decided to pull The Office for Peacock. The Office is by far the most popular series on Netflix. Starting in 2021, NBCUniversal will pay $500 million to stream the show for five years.
The evolution of streaming has disrupted the film distribution model and, consequently, the deals being closed. In this new environment, content producers are paid upfront to detach from their work, which enables distributors like Disney and WarnerMedia to release content across multiple platforms without entering into further negotiations.
---
Content Prices Soar
As the streaming landscape grows more competitive, prices to produce and license film and television content are soaring. To woo subscribers away from Netflix, Disney, WarnerMedia, and Apple are spending big bucks on producing original series content.
Disney is shelling out billions to produce original content for Disney+. The upcoming Star Wars series, The Mandalorian, cost over $100 million to produce.
For series content, Disney streaming newcomers are expected to spend between $8 million upwards to $20 million per episode. After marketing and other expenses, these services are earmarking around $150 million per season for a new show.
---
FilmTake Away
Since the inception of Netflix, the major studios have traded access to their film and television libraries for lucrative licensing fees.
Studios are now faced with the dilemma of turning away billions in licensing revenue from Netflix and others by withholding content for use on their untested streaming services. These direct-to-consumer ambitions are in stark contrast to the arms-length wholesaling business model the studios have implemented for decades.
As these studios transition to a direct-to-consumer model, they face an uphill battle gaining subscribers who are already paying for two or three services, including Netflix, Amazon, and Hulu.
The next two years will determine if these high-dollar media buyouts by conglomerates to build direct-to-consumer relationships were worth abandoning the profitable wholesale model.
TwitCount Button
---