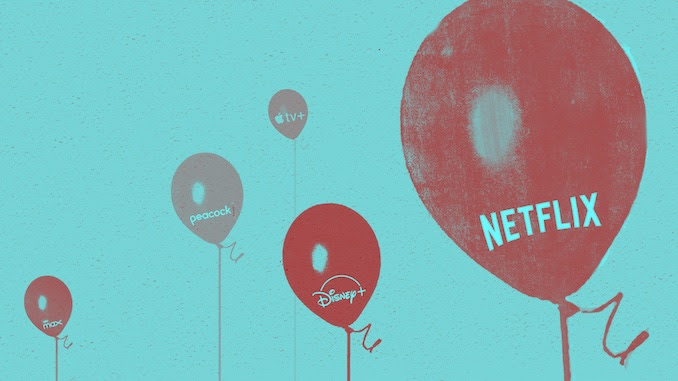 After years of publicly welcoming streaming competition by claiming that it would not affect its business, Netflix executives recently admitted to investors that several forthcoming new services would have an impact.
Netflix has maintained a stoic front in the face of several well-financed streaming services from the world's largest media companies. However, as their launch dates draw near, the company's tune is starting to change.
An example of its past dismissiveness was the company's statement at the beginning of the year that Netflix will "compete with Fortnite (the gaming giant) more than HBO."
---
Subscriber Saturation
After losing U.S. subscribers in the second quarter, for the first time since 2011, Netflix finally admitted that the arrival of new streaming services from Disney, Apple, and others would hurt subscriber growth.
The company expects that subscriber growth will decline year-over-year in the usually strong fourth quarter and for the entire year, even with a strong slate of new shows and big-budget films.
Netflix is tiptoeing around the fact that it has likely reached saturation in the United States. The company said it would stop projecting U.S. subscriber additions in future quarterly results. It's always an ominous sign when companies stop offering data that they have long provided or change their public stance about the competitive landscape.
Notwithstanding these admissions, Netflix's CEO said, "fundamentally, it is more of the same." "Disney is going to be a great competitor, Apple is just beginning, but they will probably have some great shows too. But again, all of us are competing with linear television. We are all small relative to linear TV."
This obfuscation sounds similar to Netflix's long-used rhetoric that it expects to win in the long term as viewers transition from linear to the on-demand streaming services. For years when mentioning competitors like Amazon Prime and Hulu, Netflix has maintained that bringing more viewers into the streaming universe will eventually help it secure a larger subscriber-base in the evolving landscape.
"In our view, the likely outcome from the launch of these new services will be to accelerate the shift from linear television to on-demand consumption of entertainment," Netflix executive said when mentioning Disney+, Apple TV+, HBO Max, and Comcast's Peacock.
To combat the growing tide of competition, Netflix is increasing the amount it pays to license film and television content. The biggest revelation from a recent conference call with Netflix's CEO was the admission that the company is prepared to pay top-of-the-market prices for second-run content.
In many cases, Netflix offers between 30% and 50% higher rates for content than several competitors, including HBO, Showtime, and Starz.
This competitive environment is creating enormous opportunities for independent content creators and distributors to license more of their content to Netflix and several forthcoming streaming services.
---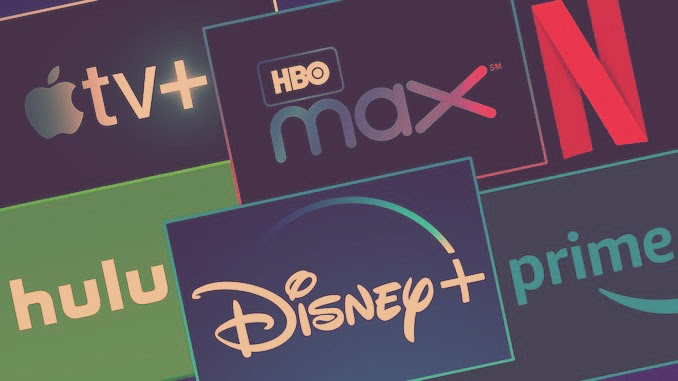 Accurately value film streaming revenue by combining comprehensive data from multiple SVOD licensing agreements.
Benefit from nonpublic rates to uncover what streamers pay for films.
---
Netflix's December Slate
Netflix is preparing for the introduction of several new services with a succession of big-budget shows and films starting in December. The company will release Marriage Story starring Scarlett Johansson and Adam Driver and The Witcher, starring Henry Cavill, Netflix's answer to Game of Thrones.
Several big-budget films are also on its December slate, including The Two Popes, which is Netflix's Oscar hopeful starring Anthony Hopkins and Jonathan Pryce about when Pope Francis was set to succeed Pope Benedict. The company is also releasing 6 Underground starring Ryan Reynolds from Michael Bay about six untraceable agents unable to move away from their pasts, which cost $150 million.
However, the most anticipated film is Martin Scorsese's The Irishman. The initial budget for the film was set at $110 million, but after ballooning costs and an expanding visual effects budget to show the stars (De Niro, Pacino, Pesci) at different ages, the budget is now over $200 million.
The film's big-screen release is limited to theaters in New York, Los Angeles, and a few other cities before it becomes available on Netflix starting November 27th.
Netflix tried and failed to secure wider distribution for the film. It is now only showing the film in a handful of theaters to be eligible for the Oscars. The criterion includes a release of at least seven consecutive days at a theater in Los Angeles County and showing three times a day.
This weekend tickets for The Irishman in New York are selling up to $85 on secondary markets.
Traditional studio distributors spend millions on advertising and promotion for weeks or months before a release. However, Netflix, with a click of a button, can release a new film to its 150 million subscribers with little or no promotion. This strategy has obvious cost benefits, but without a meaningful marketing campaign, new films often go entirely unnoticed by the general public.
---
FilmTake Away
December and the fourth quarter, more generally, is a crucial period for Netflix. It will be the first time the company experiences head-to-head competition from several new streaming services.
Netflix's results for the fourth quarter that will be published mid-January will indicate if the company has reached saturation in the United States with 60 million subscribers.
---