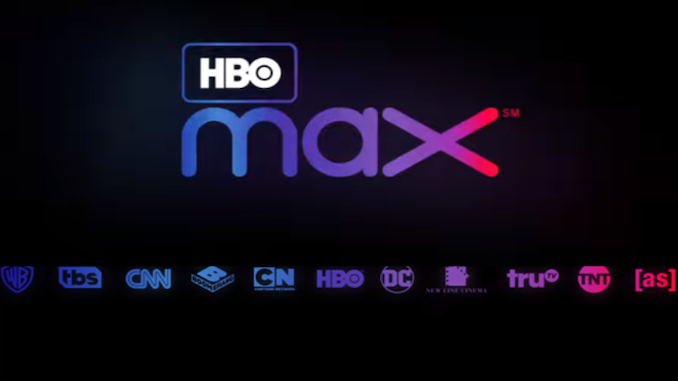 AT&T's WarnerMedia released details about its forthcoming streaming service HBO Max, which will officially launch in May 2020.
HBO Max will have a soft launch at the end of 2019 with plans to offer around 10,000 hours of programming before expanding globally next spring.
HBO Max will be free for existing HBO subscribers and for AT&T's premium wireless and broadband customers.
---
Double The Content
AT&T will also launch a streaming live-TV product called AT&T TV Live and an ad-supported version of HBO Max in 2021. The services will also be available as a bundle.
Unlike Netflix and Amazon, HBO will release shows episodically rather than releasing shows all at once.
The service will cost $14.99 a month, the same cost as HBO's flagship service. The company could not plausibly charge less for the service without reducing the amount it charges cable distributors to carry HBO. However, despite having approximately twice the content, the new service will cost the same price as HBO alone costs today.
---
Streaming Apathy
Executives at the telecom giant expect to capture 50 million subscribers in the U.S. and 75 million to 90 million in total around the world within five years.
HBO currently has 35 million U.S. subscribers, while its streaming service HBO Now has 8 million.
Apple TV+ launched last week, Disney+ is launching next week on November 12, and Netflix already has 60 million U.S. subscribers. In addition, Amazon Prime has 100 million U.S. subscribers, and Hulu has over 30 million. It's likely the service will convert most existing HBO Now subscribers to the new service, but by waiting until next year, the company risks facing streaming apathy.
---
Too Big To Fail
After the buyout of DirecTV and WarnerMedia, AT&T is the nation's largest PayTV provider with over 21 million DirecTV and fiber-optic subscribers watching the channel it bundles.
However, cord-cutting risks sinking the telecom company after the expensive buyouts of DirecTV and WarnerMedia that were fueled with expensive debt, which stands at $170 billion. AT&T has lost over three million PayTV subscribers this year alone. This year, about two million two-year DirecTV contracts are expiring, which will likely see many of these subscribers fleeing for cheaper options elsewhere.
During the second quarter, DirecTV's traditional satellite service lost 778,000 subscribers, and its streaming service DirecTV Now lost 168,000 accounts.
Purchasing DirecTV was AT&T's first big gamble in the content delivery market. DirecTV offers two services – its traditional satellite dish offering, and DirecTV Now, which is a streaming alternative.
DirecTV Now was supposed to catch subscribers that canceled the more expensive satellite service, but the streaming service started losing subscribers in mid-2018. The pricing difference between satellite and streaming services makes these losses even more profound. DirecTV costs around $115 per month, while DirecTV Now costs between $45 and $70 per month.
AT&T's buyouts of a declining DirecTV for $49 billion in 2015 and a sputtering WarnerMedia last year for $85 billion are materializing into massive miscalculations. 
---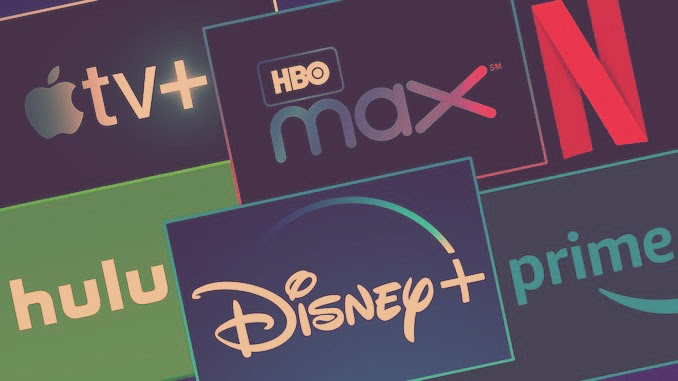 Accurately value film streaming revenue by combining comprehensive data from multiple SVOD licensing agreements.
Benefit from nonpublic rates to uncover what streamers pay for films.
---
Expanding Catalogue
In addition to Warner's sizable film and television library, the company will start producing original content for its new streaming service. When it launches, HBO Max will be primarily supported by the content already available on HBO Now.
The company has already shelled out around $1 billion for reruns of Friends and The Big Bang Theory.
Starting in 2020, HBO Max has agreed to pay a staggering $425 million for streaming rights to all 236 episodes of Friends for five years. Netflix recently spent over $100 million to WarnerMedia to retain the exclusive streaming rights for an additional year while HBO Max prepares its launch.
Likewise, WarnerMedia announced a five-year deal worth $500 million to become the exclusive streaming home for The Big Bang Theory in the U.S. The show just ended a 12-year run on CBS before heading to cable WarnerMedia-owned cable network TBS, which will air reruns through 2028.
Last week, HBO Max secured streaming rights to Viacom's South Park in a five-year deal worth $600 million after outbidding its current rights holder Hulu and Peacock, the new service from Comcast's NBCUniversal.
---
FilmTake Away
Studios are faced with the dilemma of turning away billions in licensing revenue from Netflix and others by withholding content for use on their untested streaming services. These direct-to-consumer ambitions are in stark contrast to the arms-length wholesaling business model the studios have implemented for decades.
By allowing these channel platforms to wholesale their content, the studios miss building a direct customer relationship and capturing massive amounts of data for analytics. On the other hand, the studios enjoy several benefits by allowing these channel platforms to wholesale their content. Most importantly, subscriber acquisition costs are passed along to the channel platforms.
The next two years will determine if these high-dollar buyouts by conglomerates to build direct-to-consumer relationships were worth abandoning the profitable wholesale model.
---