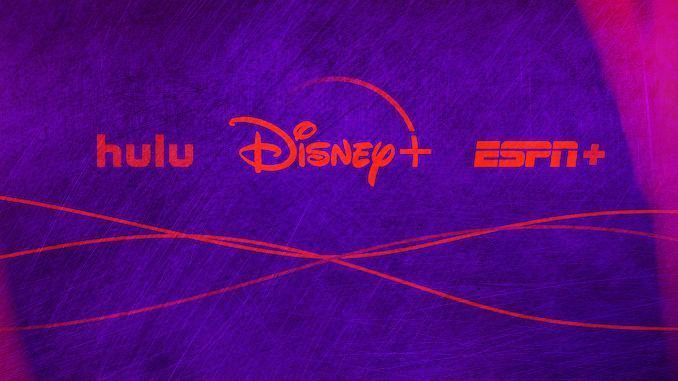 Disney Streaming overtook Netflix as the world's streaming leader in July 2022. Across all Disney streaming platforms (Disney+, Disney+ Hotstar, ESPN+, and Hulu), the company boosts 222.2 million subscribers compared to Netflix's 220.7 million as of November 2022.

Disney+ added a whopping 14.5 million subscribers through the first half of 2022 compared to the previous twelve months. Importantly, these impressive figures include new subs added in 50 new territories where Disney+ launched in June 2022.
Disney Surpasses Expectations as Netflix Loses Steam
Currently, Disney's flagship SVOD service Disney+ has half as many subscribers as Netflix, with 93.9 million. However, Disney+ added 14.5 million subscribers through the first half of 2022 compared to the previous twelve months.
In contrast, for the first six months of 2022, Netflix lost 3.33 million paid subscriptions globally, despite adding 2.16 million subscribers in Asia.
Unsurprisingly, the US and Canada were the hardest hit, where Netflix lost 1.93 million subscribers through September. This losing trend will likely accelerate going into 2023.
---
Disney Rejects Netflix's One-Size-Fits-All Subscription Strategy
Juggling multiple brands and licensing structures is nothing new for Hollywood's leading production and distribution studio; as such, Disney's streaming model starkly contrasts with Netflix's one-size-fits-all for its global subscribers.
Instead, Disney operates multiple brands that offer various subscription models from market to market. Netflix is now playing with various new initiatives, including its recently launched advertising model, a linear television channel in France called Netflix Direct, and gaming.
Disney Streaming offers multiple streaming brands under different structures to its global subscribers. Hulu is the third largest SVOD service in the US after Netflix and Amazon. It's available in three options– ad-supported and premium SVOD and a virtual Pay-TV service that includes live television. Its sports service ESPN+ and its flagship brand Disney+ are exclusively available as a premium SVOD subscription. Also, all three are available as a bundle to US subscribers.
Disney's Current Streaming Offerings | December 2022

---
Disney's International Strategy Relies on Telco and PayTV Partners
In nearly every international market where Disney recently launched, it relied on partnerships with telecom companies and PayTV distributors. Netflix was the first streamer to develop this strategy when it embarked on a massive global expansion in 2015.
By utilizing this distribution strategy, would-be subscribers could effortlessly gain access to Disney+. Its country-specific partnerships in Europe enabled millions of streaming subscribers to immediately access Disney+ through their current PayTV or OTT services.
Disney's distribution partnerships were either hard bundles or no-tariff bundles. Hard bundles involve fees paid for carrying Disney+ and making it available to existing operator subscribers, which account for 39% of its deals with PayTV operators– compared to Netflix with 27%.
No-tariff bundles have no financial incentives for the operator, which in most cases are set-top-box apps. These partnerships account for 10% of Disney+ distribution pacts, compared to Netflix, which uses these arrangements 28% of the time.
---
Uncover past, present, and future rate cards for episodic television content streaming in multiple availability windows worldwide.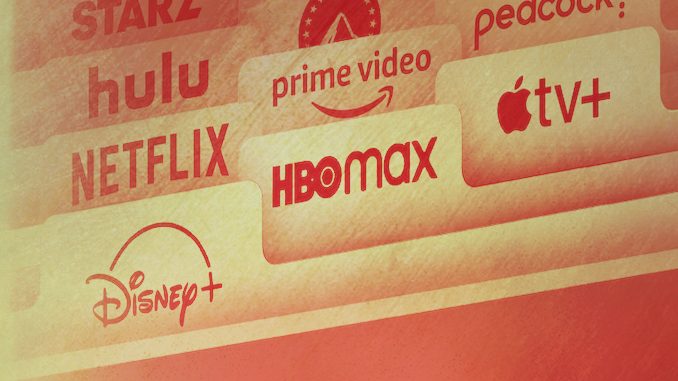 Your gateway to SVOD episodic licensing rates in dozens of territories in Europe and North America.
Draw upon nonpublic rates to ascertain content values.
There are 95 pages in three PDF reports showcasing rate cards and relevant terms aggregated from a dozen SVOD Licensing Agreements. Also included is an MS Excel Workbook with 1,300+ data points for custom research and analysis.
---
FilmTake Away: Disney+ Still Plays Second Fiddle to Netflix Worldwide
Despite the rapid expansion of Disney+, Netflix remains the streaming leader in nearly every market that the two compete in, sans India and Southeast Asia. In its top five markets, Disney+ sits well behind Netflix.
Disney+ has 43.9 million US subscribers compared to Netflix, with 67.4 million, making it the number three streamer behind Amazon. In the UK, Disney+ is again the third-largest streamer, with 7.9 million behind Netflix's 15.7 million and Amazon. Likewise, in Germany, Disney+ sits at number three with 6.1 million, behind Netflix with 12.2 million and the market leader Amazon with 13.8 million.
In France, Disney+ has around half of Netflix's 10.5 million subscribers, with 5.5 million. The most significant contrast is in Brazil, where Disney+ is the fourth-largest streamer with 4.9 million subscribers, well behind Netflix's 13.7 million.
As of November 2022, Disney+ controls 8.77% of the global market compared to Netflix's 8.71% and Amazon's 5.2%.
Uncover what Disney+, HBO Max, Netflix, Amazon, and other leading SVOD services pay to license feature films and episodic television content with unrivaled media business intelligence.
---