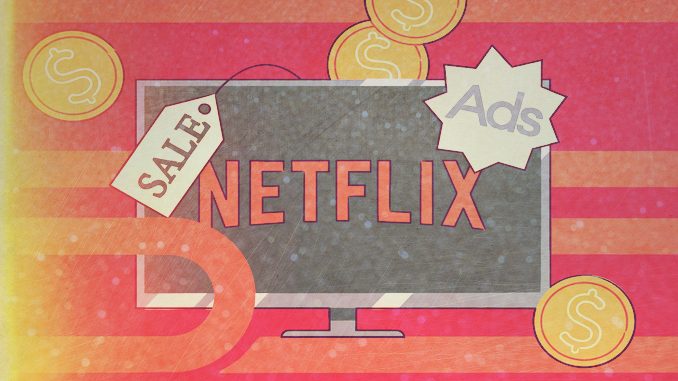 Last year was the first year in the previous four years that didn't welcome a new subscription streaming service from Hollywood's major players. The lack of a new streaming service did not stop the existing services from offering new ways to watch content through paid and free ad-supported options.

Paid ad-supported (AVOD) and free ad-supported (FAST) streaming services continue to be the fastest-growing segments in the market.

While ad-free subscription services (SVOD) contracted 1% quarter-on-quarter to 82% of U.S. households in the last quarter of 2022, AVOD grew by 1% to reach 28% of households, and FAST grew by 1% to reach 24% of households.
Streaming Services Race to the Bottom
The brand identity of Disney+, and especially Netflix, is predicated on providing premium subscription streaming with no advertising. However, with the introduction of ad-supported options at the end of last year, the two most prominent streamers are now embracing the very thing that sets them apart from the competition.
These new advertising plans will do little to attract new subscribers and merely capture existing subscribers that are downgrading from their premium offerings resulting in a net loss for both services. Furthermore, cancellations will increase this year as economic headwinds mount and savvy subscribers rotate from one service to another in a cost-saving dance.
Netflix cancellations last year were almost entirely related to costs. From July to September 2022, the top two reasons for subscribers canceling were to save money (39%) and unwillingness to pay its higher subscription fees (17%).
---
Uncover past, present, and future rate cards for episodic television content streaming in multiple availability windows worldwide.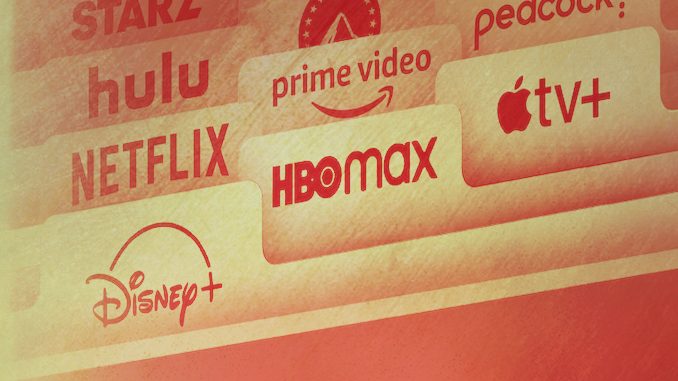 Your gateway to SVOD episodic licensing rates in dozens of territories in Europe and North America.
Draw upon nonpublic rates to ascertain content values.
There are 95 pages in three PDF reports showcasing rate cards and relevant terms aggregated from a dozen SVOD Licensing Agreements. Also included is an MS Excel Workbook with 1,300+ data points for custom research and analysis.
---
U.S. AVOD & FAST Streaming Services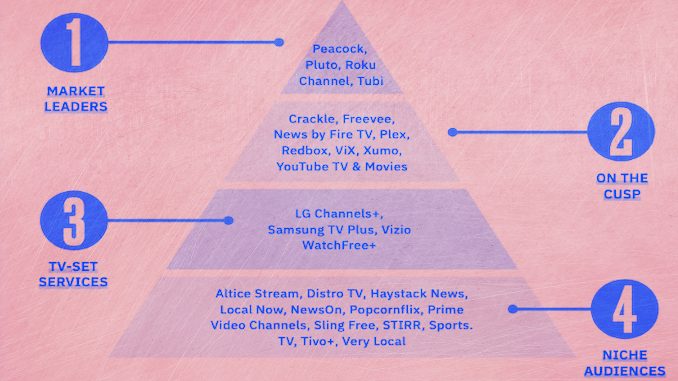 ---
Netflix's New Advertising Tier is Off to a Shaky Start
Netflix pushed the launch of its advertising tier to beat Disney+ to the market by a month. Likewise, Netflix priced its ad-supported service at $6.99, again undercutting Disney+, which is priced at $7.99. However, these corporate maneuvers will have little impact on existing and prospective subscribers.
Netflix and Disney+ couldn't have picked a worse time to enter the advertising space as ad-spending contracts, which was evidenced by Netflix's failure to sell enough ads out of the gate.
Reports from the advertising world confirmed that Netflix's new advertising tier failed to hit contractual viewership targets. Netflix permitted advertisers to reclaim funds for ads that had not run yet. The company seems pleased with the results since the enterprise was cooked up in less than seven months. According to insiders, Netflix delivered less than 80% of the expected viewership numbers to advertisers.
As institutional investors grow wary of streaming services that have been unable to deliver a profit after years of empty promises, many streaming executives are scrambling to cut costs and embrace new revenue strategies, namely advertising. A year ago, it would have been unthinkable that Netflix and Disney+ would reverse their position against advertising, but here we are.
Netflix's advertising tier launched in early November in the U.S. for $6.99 per month, compared to $9.99 for its basic tier without ads. The company also offers a standard tier for $15.49 and a premium tier for $19.99, both of which allow more than one device and offer enhanced picture quality. Currently, Netflix plans to deliver between four and five minutes of ads per hour. However, due to licensing agreement restrictions, over 10% of its catalog, which includes its most prestigious titles, will not be available to its advertising subscribers.
---
FilmTake Away: Pennywise Pound Foolish
Both Disney+ and Netflix have the same dilemma with their advertising tiers, namely subscribers that can afford an ad-free service are much more desirable to advertisers than those who are downgrading to an AVOD service. Furthermore, AVOD subscribers churn at a much higher rate than SVOD subscribers.
Analysts estimate that Netflix will boost domestic revenue by 22¢ per subscriber by 2025 through advertising. Although this is welcome news for the investors in the profit-challenged company, it will prove to be pennywise, pound foolish in the end.
Uncover what Disney+, HBO Max, Netflix, Amazon, and other leading SVOD services pay to license feature films and episodic television content with unrivaled media business intelligence.
---