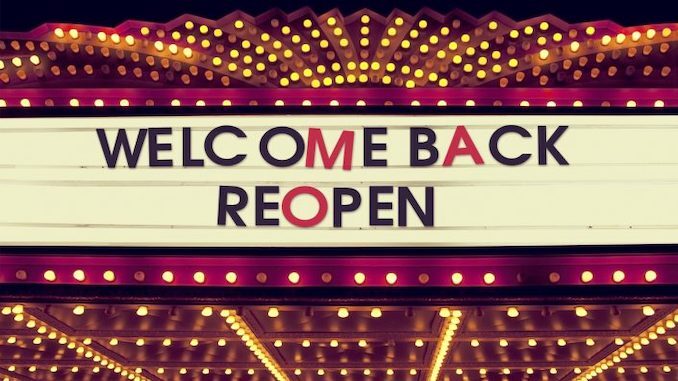 Both Disney and AMC broke Labor Day weekend attendance records, and IMAX posted its best-ever September weekend.

Despite these encouraging results that audiences are returning, several studios will continue releasing films simultaneously in theaters and on their respective streaming service.
---
Movie Theater Attendance Roars Back to Life Despite Ongoing Restrictions
The latest Marvel film released by Disney, Shang-Chi and the Legend of the Ten Rings, broke Labor Day records, with $75.5 million in domestic receipts over three days and $90 million over the four-day holiday weekend.
AMC theaters reported its own Labor Day weekend attendance record, the first time since its full reopening, a weekend that topped its 2019 equivalent. More than two million people watched films at AMC's US theaters last weekend, joined by another 800,000 in Europe and the Middle East.
Likewise, IMAX posted its best-ever September weekend, with $14 million in worldwide receipts for Shang-Chi. IMAX's Shang-Chi collected $8.5 million in the US, just over 9% of the film's domestic box office, and a per-screen average of $21,000.
---
WarnerMedia Embraces Same Day Releasing for Films Online and in Theaters
WarnerMedia will implement a hybrid day-and-date releasing model for the fourth installment of the Matrix franchise, which will be simultaneously in theaters and HBO Max starting on December 22. Likewise, the Dune remake will be available to both streamers via HBO Max and theatergoers on October 22.
Late last year, the company announced that all its Warner Bros. films would be released simultaneously on HBO Max at no extra charge, starting with Wonder Woman 1984 in December 2020. This extremely costly strategy risks cannibalizing its theatrical revenue in favor of a fourth-place streaming service.
Embracing this day-and-date strategy follows seismic industry shifts last year that forced the debt-laden company to release all its films on HBO Max when theaters were more or less closed through zealous restrictions.
HBO Max recently introduced an ad-supported $10 option for cost-conscience subscribers balking at $15 per month for the full service. Notably, the cheaper option does not allow subscribers to stream same-day theatrical films.
---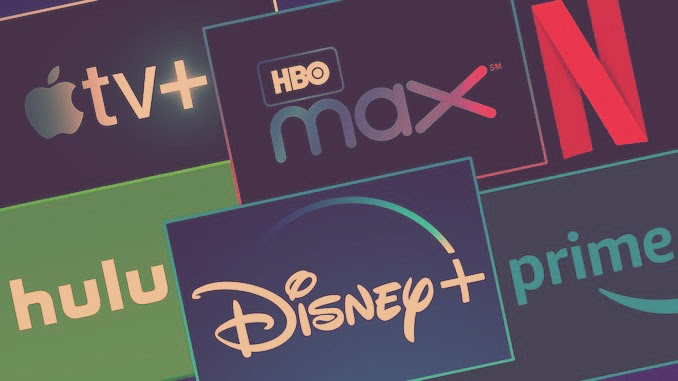 Accurately value film streaming revenue by combining comprehensive data from multiple SVOD licensing agreements.
Benefit from nonpublic rates to uncover what streamers pay for films.
---
Disney Plans to Reassert Exclusive Theatrical Windows
Contrary to WarnerMedia's aggressive same-day releasing plans, Disney will exclusively release its next six films in theaters. Eternals, The Last Duel, West Side Story, Ron's Gone Wrong, and The King's Man will have a 45-day window in theaters, while the animated feature Encanto will have a 30-day window before heading to Disney+.
Disney started its Premier Access service that charges $29.99 for first-run releases with the film Mulan during the height of significant lockdowns in September 2020. Disney released two films via a hybrid model over the summer––Jungle Cruise and Black Widow.
Nearly 13% of Disney+ subscribers streamed Black Widow during the first weekend of its release, which outperformed the family-friendly Mulan by almost 20%. During the first weekend of Black Widow's domestic theatrical run, the film collected $80 million in theatrical receipts and generated $60 million in Premier Access charges, leading to a lawsuit by the film's star.
---
Peacock Subscribers Can Stream Halloween Kills Same Day as Theaters
Comcast's NBCUniversal maintained an abbreviated 31-day theatrical window for the summer release of Fast & Furious 9, which has surpassed $725 million in worldwide receipts. Despite this recent example, the company announced it would release Halloween Kills in theaters and via Peacock simultaneously. However, unlike Disney's Premier Access and titles on HBO Max, the October 15 release will be available to its $9.99 per month Peacock Premium tier subscribers at no extra charge. It's unclear how much the film will cost for its $4.99 ad-supported subscribers.
Universal first used a day-and-date on Peacock earlier this summer with The Boss Baby. It's unknown if Universal struck a deal with exhibitors after reneging on its commitment to maintain at least a 17-day theatrical window before becoming available online. Last September, Universal and AMC agreed to collapse the window of time films screen exclusively in theaters from 90 days to 17 just days.
---
FilmTake Away: To Varying Degrees, Hybrid Releasing is Here to Stay
At first glance, it seems it's in the best interest of major studios to maintain a long theatrical window. However, as evidenced by Black Widow, releasing day-and-date likely drives greater profits since the $60 million in $29.99 online charges is nearly an expense-free enterprise, unlike releasing in theaters.
Disney is likely to return to an exclusive theatrical model by the holiday season for all its blockbuster releases while forwarding select family and animated films to Disney+ to drive and retain subscribers.
Independent films are perhaps the biggest gainers under this hybrid release regime. No longer will filmgoers need to track down the latest buzz-worthy indie film that is only screening across town at noon on a Thursday.
---