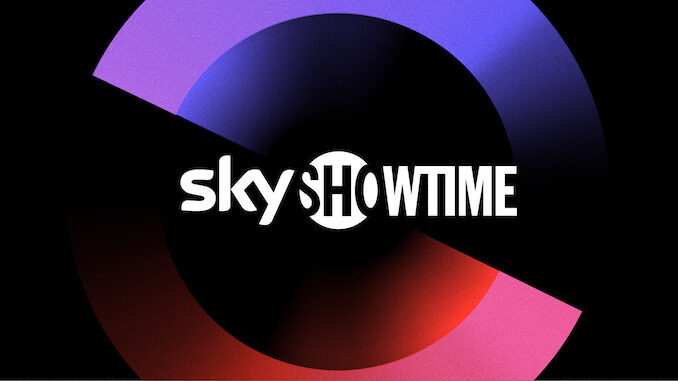 Sky, the Comcast-owned satellite service, and ViacomCBS will partner in Europe on two forthcoming streaming platforms.

Rather than the contemplated merger that could take years to obtain regulatory approval, the two companies are amending content licensing agreements to bolster their libraries for the European rollout of the all-new SkyShowtime and Paramount+.
---
Comcast Looks to Europe to Bolster Weak Stateside Streaming Demand
When Comcast, the Philadelphia-based telecom conglomerate, bought Sky in September 2018 for $39 billion after outbidding Fox, it committed to doubling its original programming investment in Europe.
Following the success of its miniseries Chernobyl, Sky launched an in-house studio with an initial spending commitment of £1 billion on original content over the next five years. Sky Studios focuses on producing dramas and comedies mainly in English but also in Italian, German, and other European languages. Sky also produces content for Comcast's NBC and Universal Pictures and several other third parties in Europe.
---
The Coordinated Launch of SkyShowtime and Paramount+ in Europe
Comcast's Sky will assist ViacomCBS with the launch of Paramount+ in the UK, Germany, and Italy to leverage distribution networks and content libraries to compete against the big four––Netflix, Amazon, Disney, and the contemplated WarnerMedia and Discovery combined company.
Further to this arrangement, Sky is partnering with ViacomCBS to launch SkyShowtime in 20 European territories starting next year. The countries will mostly not overlap with the handful of countries that have access to Paramount+. SkyShowtime will be launched in several countries in Central and Eastern Europe and the Netherlands, Spain, and Scandinavia. Regarding Scandinavia, Paramount+, which launched less than a year ago in Denmark, Finland, Norway, and Sweden, will be shuttered and replaced by SkyShowtime when it goes live next year.
SkyShowtime will host 10,000 hours of programming from ViacomCBS brands, Showtime, Nickelodeon, Paramount Pictures, and Paramount+ originals, and Comcast brands, Sky Studios, Universal Pictures, and Peacock originals. Details on pricing and content will be finalized once regulatory approval is gained.
However, ViacomCBS's biggest franchises and even new offerings are already licensed to other streaming services, such as Netflix (international rights to Star Trek: Discovery), HBO Max (US rights to South Park), and Amazon (Jack Ryan).
---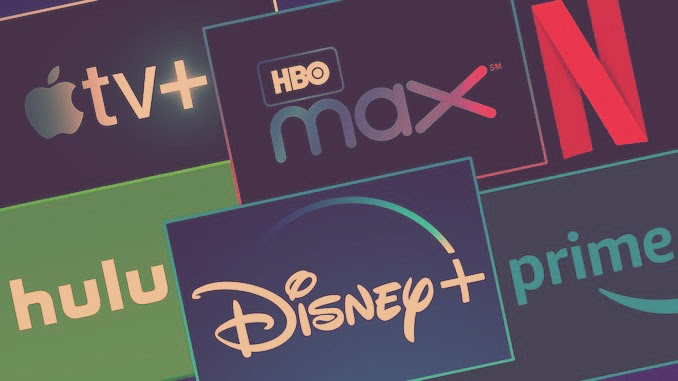 Accurately value film streaming revenue by combining comprehensive data from multiple SVOD licensing agreements.
Benefit from nonpublic rates to uncover what streamers pay for films.
---
ViacomCBS Spending Commitment and Diverse Streaming Options
Although ViacomCBS is last to the streaming party among its major media competitors, its offering is unique at first glance in that it includes streaming across free, pay, and premium with Pluto and Paramount+, and incorporates live and on-demand film and television.
ViacomCBS plans to increase content spending for its streaming properties from $1 billion to $5 billion by 2024, including sports licensing and an increase in self-licensing. Overall, the company spends $15 billion a year on content production and licensing, on par with WarnerMedia and NBCUniversal, but still well short of Netflix's $19 billion outlay in 2021.
With this increased streaming spending, the company hopes to generate $7 billion in streaming revenue. However, under a streaming-focused approach, the company jeopardizes its high-margin business of licensing content to third parties, which generated $6 billion in licensing revenue in 2020. The company is on a crash course to cannibalize a high margin business model for a capital-intensive low margin model that will take years to develop.
---
Complicated Content Agreements Will Hamper Streaming Rollout
Paramount+ started its international expansion in Latin America and Scandinavia in March 2021. The service went live in Australia in August, where the company already has PayTV and broadcast operations. Both Pluto, an ad-supported streaming service, and Paramount+ will be rolled out in dozens of countries before 2022.
However, the reach of Paramount+ is not uniform across territories. There are limited sports and news offerings in the US, but not overseas, and general entertainment is not differentiated from what is already available in the market. Also, Paramount+ and Showtime will be bundled internationally but will remain separate services stateside.
Complicating the entire value proposition is the piecemeal framework of its flagship content, which is licensed to third parties worldwide in different windows for the foreseeable future.
ViacomCBS's streaming push, which includes the international expansion of the advertising-supported Pluto and subscription service Paramount+ into dozens of countries, risks sinking the entire company in the long run.
Pluto, the company's free service, had 43 million monthly users at the end of 2020. The company claims by 2025, Pluto's active monthly users will reach 100-120 million, and its paid subscribers through Paramount+ and other offerings will reach 65-75 million. Acknowledging that these are rosy projections is an understatement.
---
FilmTake Away: Streaming Ambitions Could Capsize ViacomCBS
Although ViacomCBS seemingly has a mountain of content to choose from across its many properties–CBS, Showtime, Paramount, and Viacom's cable networks, much of it is under long-standing licensing agreements with dozens of partners around the world. Unraveling these arrangements to unlock this enormous catalog uniformly would not only take years but could sink the entire empire as licensing has been the foundation of the company for the last several decades.
ViacomCBS appears blasé in addressing the numerous challenges it faces in building a global streaming service. It's uncertain how the company will spin the many plates required to launch a global direct-to-consumer streaming platform successfully.
---