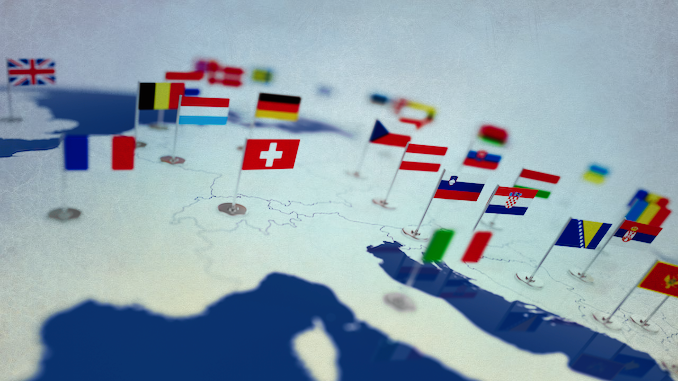 After a slow start compared to North America, Europe embraces its streaming future. Revenues in the 28-country bloc reached €12 billion in 2020, with SVOD alone accounting for €10 billion.

Currently, over 141 million Europeans subscribe to at least one SVOD service, a doubling since 2018.

However, regulations aim to retroactively curb the enormous marketshare gained by Netflix and Amazon after years of half-hearted attempts by Europe's media giants to launch a competing service.
---
By The Numbers: Netflix and Amazon Dominate Most European Markets
A decade's worth of inaction and half-hearted attempts by major European broadcasters left the door wide open for Netflix, Amazon, and more recently Disney+ to amass massive marketshare.
In 2020, Netflix alone accounted for more than half of the €10 billion SVOD pie in Europe, with €5.5 billion in revenue from 54.5 million subscribers. Through mid-2021, Netflix has 67 million subscribers in Europe––a 62% marketshare. And Amazon controls another 19% marketshare with nearly 30 million subscribers.
Surprisingly, Apple TV+ is Europe's third-largest SVOD provider with 12.5 million subscribers. But, predictably, Disney+ is hot on its heels and will likely take the third position by the end of the year. Currently, Disney+ has 10 million subscribers after launching in most EU countries in March and September 2020. Other US providers include Now TV, the Comcast-owned Sky service with 1.9 million subscribers, and HBO with 1.6 million subs.
---
Muted Results for Europe's Homegrown SVOD Services
Both Disney+ and France's Salto joined Europe's SVOD market last year. Salto currently has 15,000 programming hours spread across a diverse mix of primarily French-language content, including current affairs, non-scripted, episodic, and films. Salto joins Britbox in the UK by focusing on offering local programming. Both are joint ventures between state and commercial broadcasters–Salto (France Télévisions, TF1, M6) and Britbox (BBC, ITV).
Britbox first launching in 2017 throughout North America, where it has amassed over 1.2 million subscribers. However, its debut in Europe in late-2019 was less of a success; through March 2021, there are only half a million European subscribers.
In Spain there is LOVEStv, a joint venture by Atresmedia, RTVE, and Mediaset España. And, in Germany, there is Joyn, a partnership between ProSiebenSat.1 and Discovery. ProSieben shut down its own on-demand portal Maxdome in 2020 to prioritize Joyn.
In Scandinavia, Viaplay is the region's second-largest streaming service behind Netflix, which entered the market nearly a decade ago. Also holding the second position is RTL's Videoland in the Netherlands behind Netflix. TIM Vision is Italy's third subscribed to SVOD service behind Netflix and Amazon.
RTL executives have been vocal that the company wants to create a broadcaster alliance at the European level to compete with the US media giants.
It's likely too late for any of these new homegrown ventures to take direct aim at Netflix, Amazon, or Disney+. After waiting so long to mount a reasonable challenge, these new streaming partnerships will likely be considered expendable services compared to their US counterparts.
---
Get Unrestricted Access to SVOD Rate Cards for Feature Films Streaming throughout Europe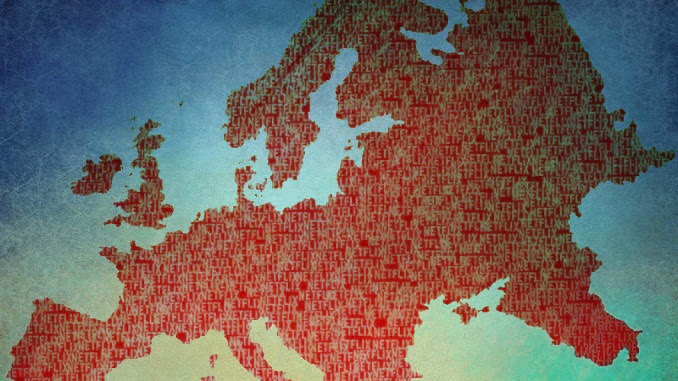 Accurately validate and estimate licensing revenue for feature films streaming in Europe's top markets
Exploit nonpublic licensing rates to uncover what streamers pay for content.
---
New European Regulatory Hurdles Could Hinder Streaming Growth
Many countries are following France's lead in mandating minimum percentages of local content available on streaming services within their borders.
The proposed rules by the European Commission designate that 30% of films and shows made available on streaming platforms must be European in origin. This threshold would be an EU-wide minimum, with other countries free to set additional minimums, e.g., France just passed a 60% minimum.
Most of the established streamers, such as Netflix and Amazon, have been active in producing and funding European projects to meet these regulations, but Disney+, which recently launched, only has around 10% of local content.
Netflix and Amazon are still far short of the 30% in most territories. Netflix is just under 30% in most major European markets, and Amazon is well below this threshold in significant markets like Italy, Germany, and Spain. No company is close to the 60% minimum advocated by France.
There is no word when the European Commission will start acting against these streamers after easing the rules made during the lockdowns. The Commission is also contemplating treating UK programming as European works, although it exited the European Union.
---
FilmTake Away: Europe's Streaming Market Has Plenty of Room to Grow
Europe is just starting to adopt streaming services into their mix of entertainment options. There is still plenty of room to grow in more established European streaming markets, but the sky's the limit for opportunities in central and eastern Europe.
Currently, all video-on-demand services only account for 7% of the filmed entertainment, which includes transactional, subscription, and advertising on-demand. Traditional television still accounts for 30%, followed by commercial networks with 27%, and public broadcasters with 23%. Theatrical box office receipts only accounted for 6% of the total, sadly a figure in further decline.
---