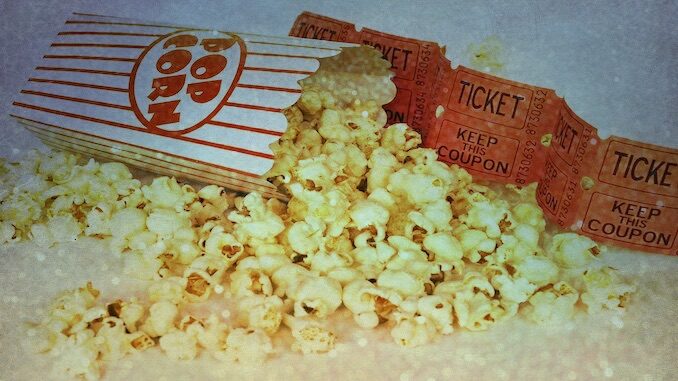 Day-and-date and other alternative film releasing models have been around for over a decade. Still, most major studios have avoided a strategy that skips the theater altogether, that is, until now.
PVOD (Premium Video-on-Demand) has been tested for a few years in a limited capacity, but it is getting a significant trial run since the lockdowns started.
---
Rise of Premium VOD
PVOD is the rental of new releases via digital platforms, usually costing $19.99 for a 48-hour viewing window. The digital intermediaries in this space are Apple's iTunes, Amazon Video, Google Play, Roku, and several cable providers, including Comcast (owner of NBCUniversal) and AT&T, which allows subscribers to rent new releases through their set-top boxes.
AMC recently released a PVOD platform, but it's unclear how this will work with the exhibitor's latest arrangement with Universal Pictures, discussed below.
More than a dozen titles have been released using PVOD since the pandemic, including the videogame movie Sonic the Hedgehog, Warner Bros.'s Scoob!, and Lionsgate's Antebellum.
NBCUniversal has been the most aggressive in the PVOD space. It has released five titles via PVOD this year, including The Hunt, Emma, The Invisible Man, The King of Staten Island, and Trolls World Tour through its parent company's Xfinity platform for 48-hours for $19.99.
---
Mulan Makes Waves
According to insiders, theater owners were demoralized when Disney's new CEO Bob Chapek announced the PVOD release of Mulan during its recent earnings call. Mulan was released on September 4th for $29.99, $10 more than the standard price charged, but the film will remain available to Disney+ subscribers indefinitely.
The $200-million tentpole was slated to debut in theaters on March 27th, then it was pushed back to July and again to August before being removed from the release schedule. The movie will still have a theatrical presence in markets without Disney+.
Disney exceeded even its own high expectations by growing Disney+ to more than 60 million subscribers in just nine months.
With the lockdowns exacerbating the ongoing flight to streaming services, exhibitors are in chaos mode. Disney has been the most ardent proponent of the theatrical window, but with Mulan bypassing theaters and going directly to Disney+, theater owners worried.
Although Disney told its investors on an earnings call that the PVOD release of Mulan was a "one-off," they admitted it was a prime opportunity to test the market for PVOD.
Studios relying on digital retailers like iTunes or Amazon for their PVOD releases have to forgo about 20% of each rental, far better than the 45% to exhibitors, but still a large fee for a digital transaction. However, Disney can bypass these marketplaces by using Disney+ and keep all the revenue.
---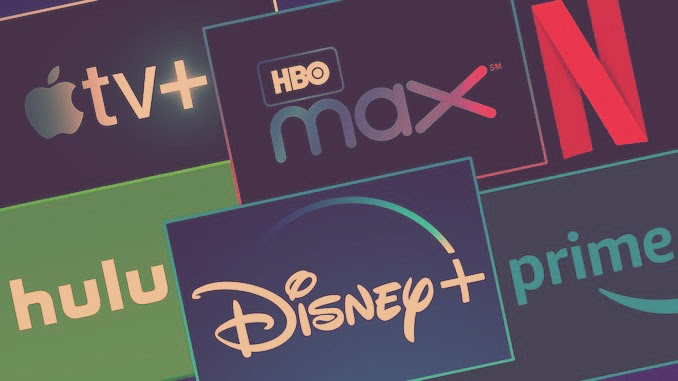 Accurately value film streaming revenue by combining comprehensive data from multiple SVOD licensing agreements.
Benefit from nonpublic rates to uncover what streamers pay for films.
---
Historic Deal
After months of negotiations, Universal and AMC agreed to collapse the window of time films screen exclusively in theaters from 90 days to 17 just days before becoming available on PVOD.
The current deal only applies to films released in the US, although Universal and AMC are embarking on similar talks outside the US. Three-quarters of the world's exhibition is outside the US, and it will be difficult for Universal to reach international deals where theaters enjoy robust government protection.
Until the historic deal, theater chains have never shared any of the studio's profits once a film leaves the theater. However, Universal will provide AMC an undisclosed portion of its digital rental revenue in exchange for AMC collapsing the 90-day window. It's unclear if this arrangement will result in legal challenges from the studios or other exhibitors.
The deal between stemmed from a digital release dispute during the lockdown. In April, AMC said they would no longer screen films from Universal effective immediately after comments made by NBC Universal's CEO on its decision to bypass the theaters and release Trolls World Tour as a digital exclusive.
NBCUniversal's CEO said the film exceeded all expectations by selling five million digital copies in the first two weeks, which generated nearly $100 million in revenue. Based on its success, Universal said when theaters do open, they expect to release some titles on both formats simultaneously, while others would go directly to third-party digital distributors or to Peacock, the company's new streaming service.
Not everyone is enthusiastic about the decision. Cineworld's CEO, who oversees the world's second-largest chain, said, "We do not see any business sense in this model."
Many more studios are prepping plans to release some of their theatrical titles through digital services, which will, for the first time, test a home release model long-discussed in Hollywood.
---
FilmTake Away
The lockdowns are the trigger that will ignite the rise of PVOD. Rampant mobile phone usage, twenty minutes of commercials, paying $15 for a dollar's worth of soda and popcorn, and soaring ticket prices have left a bad taste in the mouth of traditional moviegoers.
It will not be surprising if half of a studio's slate is made available via PVOD in the future, with a theatrical release being reserved for only the most prominent projects.
---