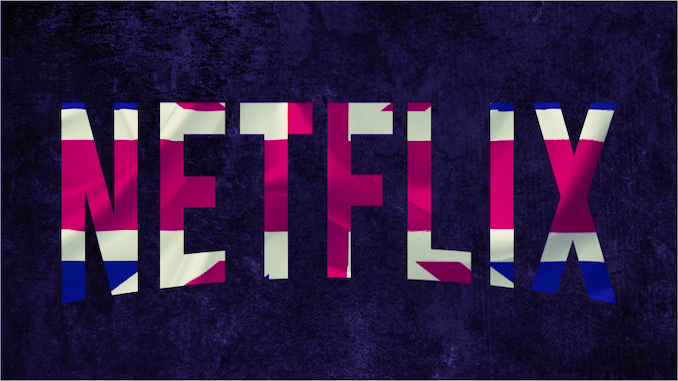 JUNE 19, 2019 | UPDATED JULY 9, 2019
The number of UK subscriptions to streaming services has surpassed those to traditional pay television, marking a major shift in the UK's viewing habits.
By the end of 2018, there were more U.K subscriptions to just three services, Netflix, Amazon Prime, and Sky's NOW TV, then to all traditional PayTV services combined.
---
Sky's Crown Slips
Sky has been the king of the PayTV market in the U.K for over three decades. Sky's pay satellite subscriptions have hovered around 9 to 10 million since 2012 when Netflix first launched in the U.K.
However, the rate of fleeing subscribers has started to accelerate over the last few years. Sky lost around 60,000 pay satellite subscribers in 2018.
Since launching in 2012, Netflix hit 4 million subscribers in 2015, 6 million subscribers by 2016, and 8 million by 2017. As of May 2019, Netflix has around 10 million U.K subscribers, overtaking Sky pay satellite subscribers for the first time.
---
Netflix's UK Expansion
Netflix surpassed Sky in the U.K in terms of subscribers for the first time in 2019. The victory makes Netflix the most widely subscribed to media platform in the U.K.
Although, Sky's streaming service, Now TV, launched in 2012, the same time as Netflix, the platform has only managed to capture 1.5 million subscribers compared to Netflix's 10 million.
Netflix is slated to produce or co-produce 225 television shows and films in Europe this year, at a cost exceeding $1.7 billion. This massive production output is a 57% increase from 2018.
Sky's efforts will need to be increased, especially as Netflix is preparing to sign a ten-year lease for 150,000 square feet of studio space at Pinewoods Studios.
---
Uncover film licensing values across multiple platforms and in several markets with the Film Producer Series.
The Film Producer Series bundles four content value reports to create a mosaic of financial insights about specific film revenue lifecycles.
---
Sky Doubles Down
Riding high from the public's reception of the miniseries Chernobyl, Sky is launching an in-house studio.
Sky's new owners, Comcast, will more than double its investment in European original programming for the venture. Sky Studios will produce content for Comcast's NBC and Universal Pictures, as well as for several third parties in Europe.
Chernobyl was Sky's most-watched original production ever. Stateside the miniseries aired on AT&T's HBO. Its success was enough to convince Comcast to pledge spending £1 billion over the next five years for original programming.
Sky Studios will focus on producing dramas and comedies mostly in English, but also in Italian, German and other European languages.
Comcast, the Philadelphia-based telecom conglomerate, bought Sky in September 2018 for $39 billion after outbidding Fox. The acquisition expanded its reach into Europe and continued a move into content production that commenced with its 2011 through 2013 acquisition of NBCUniversal from General Electric.
Comcast plans to make more acquisitions in the U.K. and Europe, but it remains to be seen how much more the European Commission will permit the company to accumulate under its anti-trust provisions.
---
Content Wars
Sky's move to bolster its original programming is absolutely necessary as many content distributors seek to bring their content back home for exclusive use on forthcoming streaming platforms.
Sky is desperate to hedge against the likelihood it will lose the exclusive airing rights for premium content, which forms the foundation of its service in the U.K. and elsewhere on the continent.
Sky has ongoing licensing agreements with major U.S. studios, including Disney. For years, Sky has been the first licensor in the U.K. to air HBO's new releases, but as Disney plans the rollout of its own global streaming service, it might choose not to renew its agreement with Sky when it expires in 2020.
However, one of the biggest threats to Sky's success is not just the possibility of film and television content being pulled, but losing its grip as the longtime home for Premier League matches.
Amazon recently paid $115 million to air 20 Premier League matches for the 2019-2020 season, which was a shot across Sky's bow.
---
FilmTake Away
Netflix wins at home and abroad by outspending the competition at a rate that is unsustainable.
Nonetheless, Sky Studios will have to do better than £1 billion over five years to compete against Netflix's original programming spending spree.
TwitCount Button
---