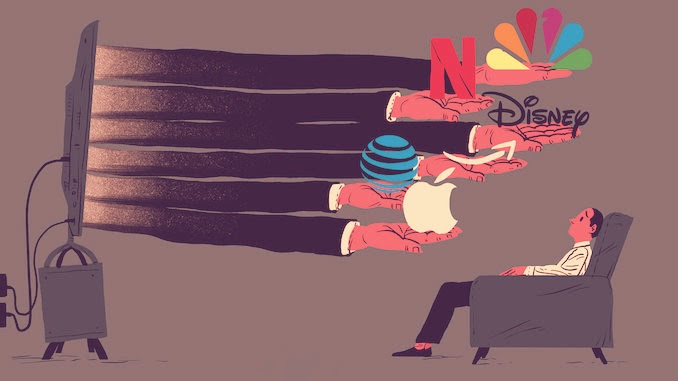 In an industry where content is king; Netflix has worn the crown in recent years thanks to the programming libraries from the major studios.
But as the three largest content providers, Disney, NBCUniversal and WarnerMedia, prepare to launch stand-alone streaming services, viewership data suggests Netflix will struggle to attract and keep subscribers based on its original content alone.
Series content from these three providers account for nearly 60% of Netflix's library programming in terms of minutes viewed (Disney 19%, NBCUniversal 19%, and WarnerMedia 17%).
---
Content Comes Home
Disney was the first major studio that decided to pull all its content from Netflix, including titles from Marvel, Lucasfilm, Disney Animation, Buena Vista and Pixar. Disney's content exclusion will coincide with the launch of its new streaming service Disney+ on November 12th. The service will cost $6.99 per month; half the price of Netflix.
It now appears that NBCUniversal will be next to pull content from Netflix.
Earlier this year, NBCUniversal announced a new ad-supported streaming service to launch in 2020. The company said decisions about licensing content to other providers, including Netflix, would be made on a case-by-case basis.
However, on Monday the studio's sales chief said that the great NBC shows would be "coming home", hinting to The Office. Although, this homecoming will not coincide with the company's new streaming service launch, as Netflix's licensing agreement for The Office doesn't expire until 2021.
Netflix will have to survive without its most viewed shows, including The Office, Friends and possibly countless more.
---
Quality Concerns
While Netflix claims that original programming propels new subscribers, it certainly doesn't translate to viewership. Of the content available on the platform, 72% of all viewership is for films and shows produced by companies other than Netflix.
For every hit show Netflix produces like House of Cards, Orange is the New Black, and Stranger Things, they produce 30 shows that are unknown and largely unwatched. This success ratio is not so different than studio programming, but since the delivery method is still mostly linear on television, many more people watch these non-hits than on Netflix.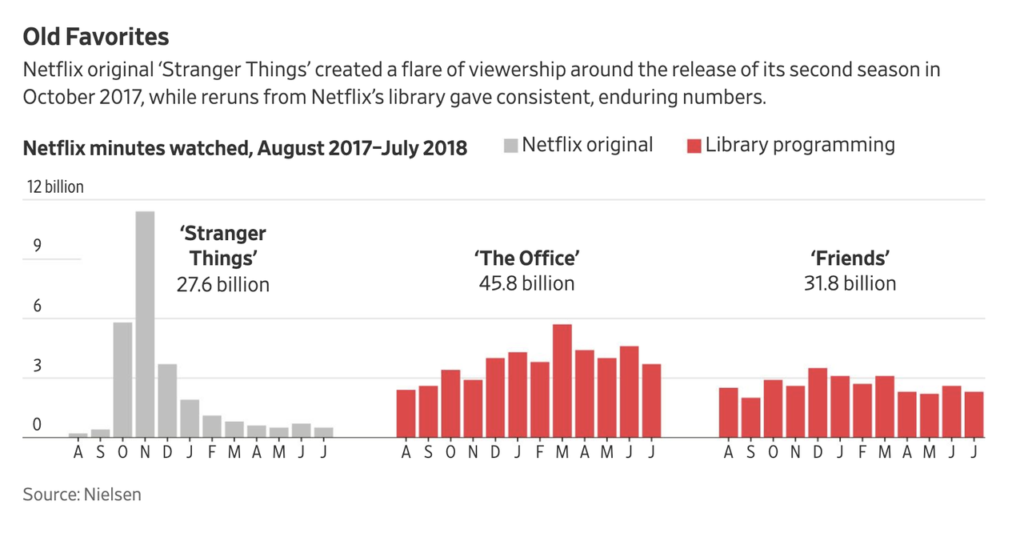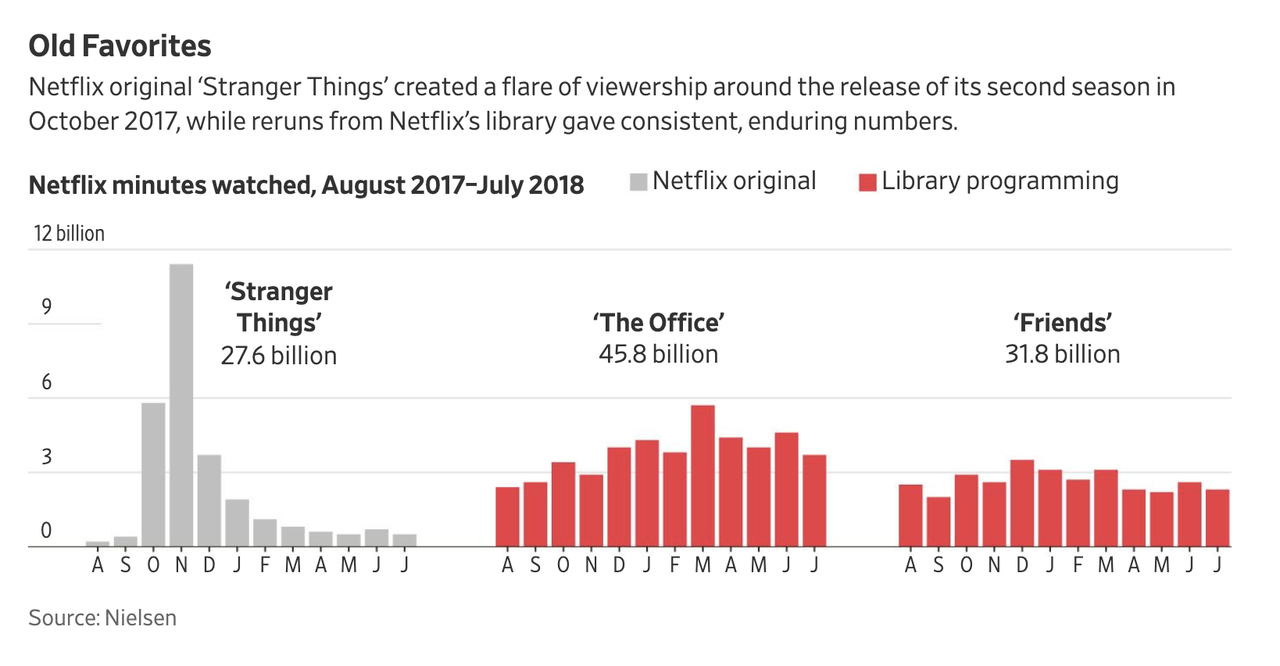 Netflix selectively releases ratings data for original programming when expedient. But, it's a mystery why anyone believes the company about its general viewership trends for original content, when all independent research contradicts these claims.
On a recent earnings call, Netflix's CEO said the company has long expected to lose some of its library content and is "ready for it, anticipating it, and in fact we are eager to have more and more of our money to be able to do spectacular new titles." Likewise, the company's Chief Content Officer said on the same call that Netflix originals are "the shows that our members most value us for, and the things that we really pay a lot of attention to."
Time will only tell if Netflix is able to maintain its massive subscriber-base, let alone continue to grow it, when the majority of content on the platform is original programming.
---
Exclusivity Battleground
The next major battleground in the streaming space will take place over exclusivity. For the first time since launching, Netflix will face direct competition from the major studios, some of which are pulling content from the service.
Since the inception of Netflix, the studios have traded access to their film and television libraries for lucrative licensing fees.
Netflix recently paid over $100 million to WarnerMedia to retain the exclusive streaming rights for one year to the dated, but popular show Friends. This mind-blowing amount is more than three times what Netflix previously paid. It's all but guaranteed that Friends will be exclusive to WarnerMedia's new streaming service when its licensing agreement with Netflix expires.
WarnerMedia shopped Friends, drawing bids from Hulu and Netflix. But, in the end, it awarded Netflix the rights for another year while WarnerMedia prepares its streaming service. After the deal expires, WarnerMedia can take back all rights to the show, or let Netflix share it and pay 25% less.
---
FilmTake Away
The greatest innovation that Netflix is capable of producing is already in the company's past. And since Netflix doesn't have a competitive advantage in content creation; it's left spending greater and greater sums to acquire content, employees, and talent.
Netflix spent $9 billion to produce and acquire films and series content in 2018. The company plans to spend $10 billion on original content in 2019 – more than Amazon, Apple, HBO and other streaming services will spend on a combined basis.
With nearly $19 billion in streaming content obligations and its $12.4 billion debt load, Netflix is digging a hole that is surpassing $30 billion.
---