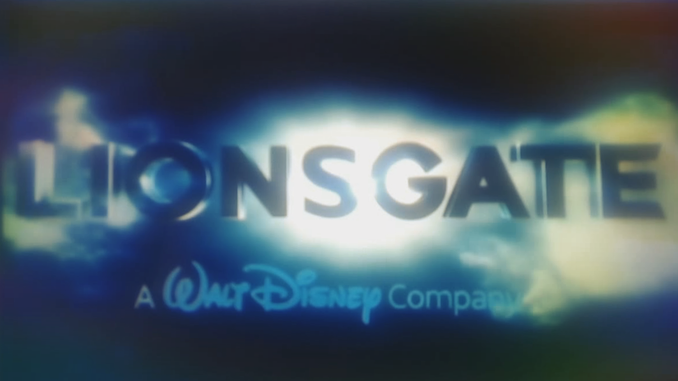 Films released by Lionsgate will be licensed by two Disney-owned platforms.
Starting in 2020, films released by Lionsgate will be distributed on the Hulu streaming service, and FX, the basic-cable channel now owned by Disney after the takeover of Fox.
---
Lionsgate Films Disney Bound
The agreement only includes films released by Lionsgate proper, not the more successful Lionsgate / Summit releases.
Additionally, the Hulu-FX deal only covers two years and is set to expire at the same time as Summit's agreement with HBO, at which point Lionsgate is expected bring movies from both of its companies to its own premium cable network Starz.
The streaming and cable rights were formerly held by Epix, the premium television channel that Lionsgate sold when it acquired Starz.
Hulu and FX will get a much needed boost from the film content provided in the deal since both services lean heavily towards series content. Lionsgate will get what it needs most at the moment – money.
---
Fall From Grace
The quality of films released by Lionsgate has fallen dramatically in recent years. There are still a few bright spots, but overall its releases are no longer competing with the major studios, like they did for a number of years.
Not too long ago, Lionsgate films demanded top dollar from premium cable channels such as HBO and Showtime after being released via EST and on DVD.
Summit Entertainment, the producers of Twilight, Hunger Games, and John Wick, which was acquired by Lionsgate in 2012, still has an ongoing output deal with HBO. Some of company's films are released under the banner of Lionsgate, while the more well-known titles are released as Lionsgate Summit.
The Hulu and FX deal is seemingly the first time that a streaming service and basic cable channel have joined forces to acquire rights, but in this age of great consolidation, more rights will be bundled.
Lionsgate greatly strengthened its value by purchasing Starz in December 2016 for $4.4 billion. The deal provided Lionsgate a premium cable channel, which at the time had 25 million paid subscribers, one million streaming subscribers, and a host of original programming.
The Starz acquisition punctuated Lionsgate's emergence as a serious competitor to the major studios, especially at the box office after massive franchise hits such as The Hunger Games and Twilight. In 2012 and 2013, films released by Lionsgate grossed over $1 billion in the United States and Canada, outperforming both Fox Studios and Viacom's Paramount Pictures.
Following its heyday, the Santa Monica-based company experienced almost unprecedented drops for franchise films Divergent and Now You See Me. The sequels only grossed about half of their previous films. And, films that Lionsgate hoped would spawn franchises, such as Gods of Egypt and The Last Witch Hunter, bombed, while the third installment of Divergent was released DTV instead of in theaters.
In lieu of Lionsgate's box office mishaps, the company's purchase of Starz made it once again the target for acquisition by competitors and technology companies. However, after the inevitable collapse of a tired fantasy fiction formula aimed at young adults, Lionsgate's fortunes reversed swiftly.
---
Related Articles
---
Epix Then and Now
After buying Starz, Lionsgate started shopping its stake in Epix since it was a direct competitor to Starz. At the time, the premium television network was available in 45 million households in the U.S.
Before Lionsgate acquired Starz, Lionsgate owned 31.2%; Paramount held 49.8%; and MGM was the minority shareholder with 18%.
Paramount wanted to keep a stake in the company, but sources close to the deal indicated that for MGM, a 50% joint venture with Viacom was a deal-breaker.
In April 2017, Lionsgate and the cash-strapped Paramount sold their entire stakes to MGM Holdings. MGM paid Viacom and Lionsgate $1.03 billion, which valued Epix at $1.27 billion.
After a signing distribution deal with Comcast last year, Epix is now distributed in over 70 million U.S. homes with PayTV subscriptions.
In February 2019, MGM finally launched EpixNow, its own OTT streaming service, competitively priced at $5.99 a month and available without a PayTV subscription. However, this tardy entry into seemingly saturated streaming market is at least three years too late to matter.
---
FilmTake Away
In June 2018, shares in Lionsgate were trading at $27, substantially off an all-time peak in mid-2015 at $40. As of June 15, 2019 its shares has slumped to $12.22, more than half its value from a year ago.
Given the speculation around the fate of Starz and the plummeting share price of Lionsgate, it's probably certain that when Disney's agreement through Hulu and FX expires with Lionsgate in 2022, the company will have the new owners – perhaps Disney.
---