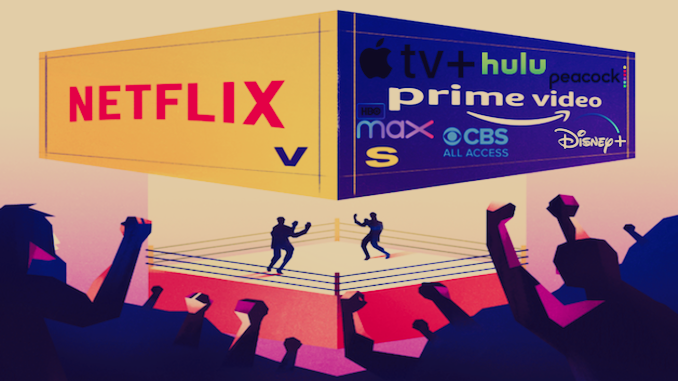 The streaming bout between Netflix, traditional media companies, and tech firms for the world's online video subscribers is well underway.
Most major networks are in the process of launching stand-alone streaming services in the United States before expanding elsewhere.
Some media and technology giants, most notably Disney+ and Apple TV+, have already launched offerings stateside before expanding worldwide in 2020.
There won't be one winner in this upcoming bout, but there will undoubtedly be some losers.
---
What's At Stake?
There is more video content uploaded online in 30 days than the major US television networks have created in 30 years. Video usage accounts for 80% of all consumer internet traffic, which currently consists of 4.5 billion users. However, the number of people subscribing to a streaming service is minuscule to overall video usage.
This massive potential market has media giants betting billions that they can entice subscribers to pay a monthly fee that can surpass the amount they receive from wholesaling their content to hundreds of different content providers around the world.
According to several recent polls, the average American household is willing to pay around $45 per month for a buffet of streaming services. Currently, US households spend around $30 per month, for an average of 3.5 streaming services.
---
The Race Is On
As many media companies put their entire business model at stake, Amazon and Apple are merely pursuing ancillary streaming services that can enhance its core business, but not destroy it.
The world's largest technology companies have far less at risk, which is evident in their overall exertion. Amazon's original films and television has been going downhill for the last few years, while Apple's effort is off to a stuttering start.
Regardless of starting point or overall effort from this moment forward, the US streaming market is pretty well established with Netflix, Hulu, Amazon, and now Disney+ to hold out much hope for Apple's new original programming endeavors.
Likewise, NBCUniversal's forthcoming Peacock streaming service, which will debut in April 2020, has likely waiting too long to mount a serious challenge to the heavyweights listed above, and risks becoming a less successful version of CBS All Access.
Sony Pictures is the only major US studio of the five remaining, which is bowing out of the streaming market when it discontinues PlayStation Vue streaming in January 2020. After years of mismanagement, Sony has fallen to new lows, particularly with films; however, its television division remains strong.
---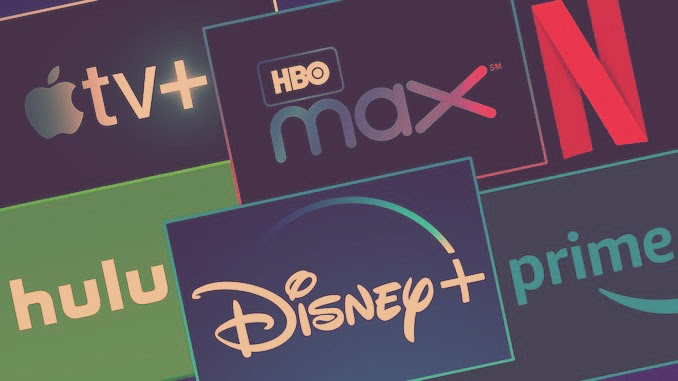 Accurately value film streaming revenue by combining comprehensive data from multiple SVOD licensing agreements.
Benefit from nonpublic rates to uncover what streamers pay for films.
---
All Or Nothing
Unlike several non-media companies like Amazon and Apple, the studios are betting the ranch on redesigning a home entertainment formula that has succeeded since the introduction of VHS.
Comcast and AT&T, which own NBCUniversal and WarnerMedia, are far more insulated from possible streaming failures because they are the industry leaders in providing access to the internet and content to around 50 million US homes through broadband or satellite.
AT&T is redesigning its core business from telecommunications to content production and delivery, while Disney, the film and television home for many families, is walking away from the industry's most lucrative content licensing agreements to build a direct relationship with the end-user.
Although there were some minor hiccups with the launch of Disney+, the service is growing in popularity after a substantial media campaign, which relied heavily on its ABC television network, and the success of Star Wars' Mandalorian.
---
FilmTake Away
Most major studios are redesigning a 50-year winning formula in media distribution and licensing to build a less profitable direct-to-consumer model.
Never known for innovation, the major studios risk cannibalizing their current business model in a race to compete with Netflix, which shows no signs of positive cash flow anytime soon.
However, it's becoming apparent that streaming will slowly turn into cable television, only this time it will be delivered via ethernet instead of coaxial.
---