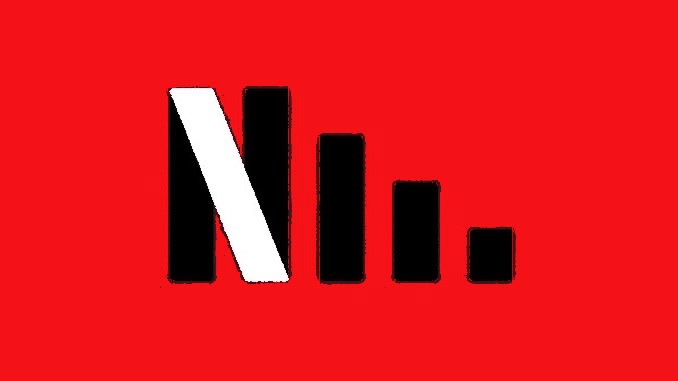 Netflix still wears the crown in world's streaming market, but its dominance will soon be challenged on all fronts.
The company's long-time streaming competitors Hulu and Amazon Prime Video are starting to capture more viewing marketshare. New services from Apple, Comcast, Disney, and WarnerMedia will further erode Netflix's top position.
However, with 155 million worldwide subscribers expected by the end of 2019, Netflix won't be an easy target to catch.
---
Slipping Crown
Five years ago, Netflix was subscribed to by 90% of the overall streaming viewers; currently its reach has been reduced to 87%.
The research firm eMarketer expects Netflix to only lose 1% of its streaming share (from 87% to 86%) by 2023. However, based on the strong headwinds facing Netflix from all major studios, near saturation in the United States, and more reliance on original programming, FilmTake expects Netflix's share to decrease by at least 10% over the next five years.
As Netflix's dominance declines, Amazon Prime Video and Hulu are steadily growing their marketshare.
Amazon Prime Video is expected to have 97 million viewers around the world this year, an impressive 9% increase from 2018. Amazon has recently renewed efforts to expand its video content capabilities. In the past six months, Amazon spent more than Netflix on promoting its streaming services.
Hulu added twice as many U.S. subscribers as Netflix in the first quarter of 2019. In the quarter, Hulu added 3.8 million domestic subscribers compared with Netflix's 1.74 million domestic net additions. Hulu's share of the overall streaming viewers in the U.S. will hit 42% this year.
In 2014, Hulu only had 6 million subscribers, but by the end of 2018 the company's subscriber base had swelled to over 25 million – an astonishing 316% growth over the last four years. Currently, Hulu has over 28 million subscribers; a long way to go to catch Netflix's 60.2 million U.S. subscribers.
In February, Hulu lowered its pricing for its most popular plan from $7.99 to $5.99 per month. Hulu's announcement came one week after Netflix said it would raise the price of its most popular plan from $10.99 to $12.99 per month. Hulu also offers a live TV option with Hulu on-demand for $45 per month.
---
Cancelling Netflix
Netflix lost subscribers in the United States for the first time in nearly a decade.
Netflix reported 126,000 fewer U.S. subscribers at the end of June compared to March. Currently, Netflix has 60.1 million U.S. subscribers and 90.4 million around the world. The last time the company lost subscribers was in the fourth quarter of 2011.
A recent survey revealed what would cause subscribers to end their Netflix plan. Pricing was the top concern, 55% of respondents said $11.99 would be the top price they would pay, while 23% said they would cancel Netflix if Disney leaves the service, 19% if Friends leaves, and 14% if The Office leaves.
Although, the survey is limited by only consisting of 1,500 respondents, it is worth noting that all four factors are happening. Netflix raised the price of its standard plan in January 2019 to $12.99, up 45% since 2014 when it cost $8.99 per month. Disney is in the process of pulling its content from Netflix for its forthcoming streaming service Disney+ and both Friends and The Office are no longer going to be available once their licensing agreements expire.
---
Coming Home To Roost
Since Netflix doesn't have a competitive advantage in content creation, it's left spending greater and greater sums to acquire content, employees, and talent.
Netflix spent $9 billion to produce and acquire films and series content in 2018. The company plans to spend $10 billion on original content in 2019 – more than Amazon, Apple, HBO and other streaming services will spend on a combined basis.
Netflix's Average Monthly Revenue per Paying Member in its domestic segment grew by 6% compounded annually from 2013-2017, but its content spending grew 34% compounded annually over that same time.
With nearly $19 billion in streaming content obligations and its $12.4 billion debt load, Netflix is digging a hole that is surpassing $30 billion.
The company recently announced it would produce 90 films a year starting in 2019, with budgets up to $200 million. After years of primarily focusing on producing original or rebooted episodic content, that has largely failed to match the viewership trends of licensed content, Netflix is doubling back to fund big budget films.
---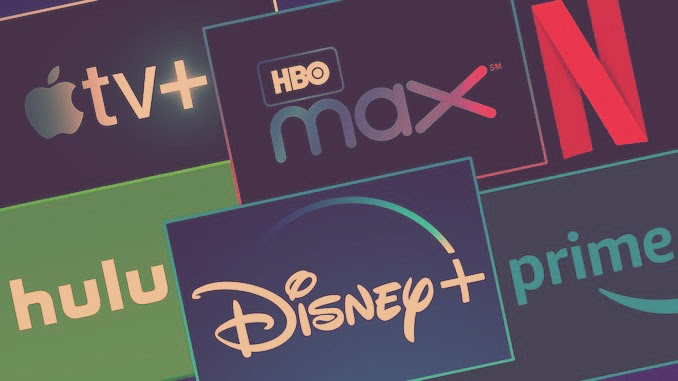 Accurately value film streaming revenue by combining comprehensive data from multiple SVOD licensing agreements.
Benefit from nonpublic rates to uncover what streamers pay for films.
---
FilmTake Away
For the first time since launching, Netflix will face direct competition from most major studios, which have pledged to pull content from the service as soon as their current licensing agreements expire.
To believe in Netflix at its current astronomical stock price, you have to believe that the company can drastically increase its prices, reduce the growth of content spending, and continue to grow its subscriber base at double-digit rates for nearly a decade.
---