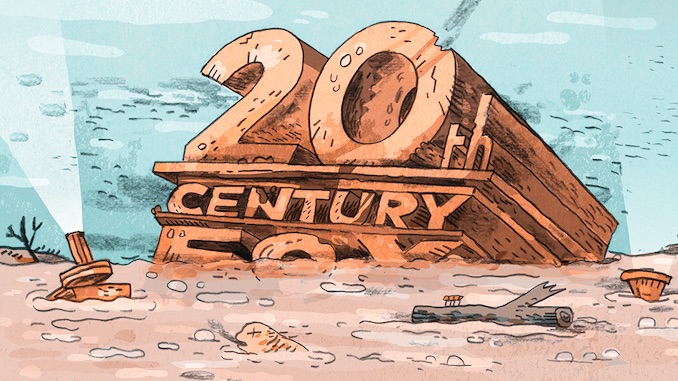 The long-awaited buyout of Fox by Disney, which was first announced in December 2017, took until March 2019 to officially close.
The prolonged delay is giving Disney executives a serious case of buyer's remorse. Disney's anxiety is being exacerbated by Fox's poor box office returns and a multitude of projects at various stages of development that lack viability.
In the first three months since becoming the new owner of Fox, Disney has publicly complained about Fox's weak performance and believes there is more trouble on the horizon.
---
Far From Good
Films released by Fox since Disney assumed control in March 2019 have been a drag on Disney's record year at the box office. All six of Fox's 2019 releases were massive financial and critical disappointments.
However, a closer inspection of Disney's financials from last quarter reveals that disappointing theme park attendance equally contributed to its poor quarterly results.
According to Disney, the challenge of integrating Fox has been compounded by the company's weak film slate. Yet, Disney was fully aware of Fox's upcoming slate and the projects the company had in development when they offered to buy.
---
Box Office Share
Films released by Fox in 2019, have only grossed a paltry $280 million at the box office in North America through September 3rd, which is only a 3.7% marketshare. This dismal performance puts Fox in seventh place behind Disney, Universal, Warner, Sony, and even Paramount and Lionsgate.
So far, in 2019, Disney has grossed a record-breaking $2.8 billion in North America alone, which amounts to 37% of the domestic box office.
Based on the last five years of box office data, Disney post-buyout will now control at least 35% of the box office in North America. Warner will likely capture a 19% share, followed by Universal with 15%, Sony with 10%, Lions Gate with 8%, and Paramount will hang on with 5%.
---
Blame Game
Disney said Fox's film studio performance was well below where it had been, and well below where the company hoped it would be when they made the acquisition. Disney lays most of blame on the protracted acquisition process, which took 17 months from announcement to closing. Yet, Disney reserved some of its disappointment for Fox's film division.
On the other hand, Fox blames its lackluster box office performance on layoffs and attrition in its marketing and publicity departments since the Disney's takeover announcement.
Furthermore, Fox claims its underperformance has more to do with uncertainty and indecisiveness brought on by Disney's lack of communication.
The disastrous release of X-Men: Dark Phoenix contributed to a $170 million write-down by Disney. Fox complained that Disney ignored the film and that the marketing team working on its release was laid off. According to Fox employees, many of the offices responsible for releasing the film were abandoned, and the advertising campaigns they managed to cobble together were uninspired boilerplate attempts. In Disney's defense, why throw good money after bad on a tiresome attempt.
Films that were completed during the 17-month delay are struggling to gain support among Disney's top ranks.
The delays in Disney's takeover led to a talent exodus and corporate gridlock at Fox, which has operated on near autopilot since December 2017. Some employees announced intentions to leave Fox moments after Disney's announcement, while others left more gradually over the last year and a half. The majority of departing executives and managers were welcomed with open arms at Netflix.
While the junk bonds continue to flow, Netflix is willing to spend more than anyone else to acquire content, employees, and talent.
Disney's lack of communication and leadership is even more negligent since the studio was not only preparing to absorb Fox's film studio, but a major television-production operation, international subscription-television providers, and a controlling stake in Hulu.
---
Shuttering Fox Films
Desperate to right the ship in the eyes of its investors, Disney is looking for quick fixes. The company has axed much of Fox's film development slate and intends to drastically reduce its theatrical output.
Many original and optioned properties have been put on hiatus or blocked from moving into production. Disney wants to prioritize Fox's output on very broad commercial projects, which includes the upcoming Avatar sequels.
In addition to shelving a larger number of Fox's projects, Disney seems intent on treating Fox as its second-class subsidiary to produce projects to feed its forthcoming streaming service. Disney has ordered reboots, sequels and reimaginings of many Fox library titles for direct distribution on Disney+. These titles include Home Alone, Night at the Museum, and Diary of a Wimpy Kid.
Also, Disney will rely heavily on Fox's robust film and television library to bolster Disney+ in an effort to compete against Netflix.
---
FilmTake Away
The buyout of Time Warner by AT&T and Walt Disney's takeover of Fox is the greatest consolidation of media assets in history.
While certain investors and insiders gained handsomely from these deals, everyone else is losing out. However, in the end, the biggest loser might be Disney itself.
---