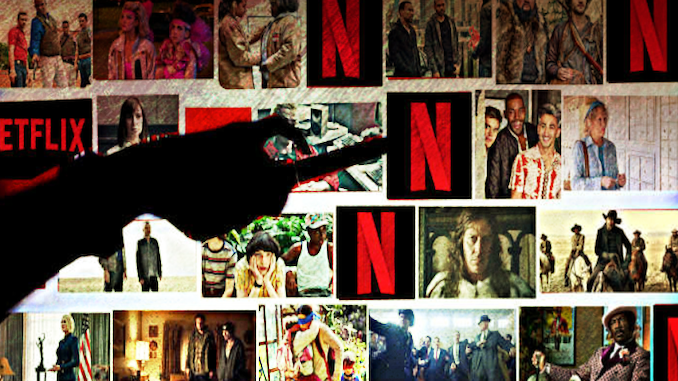 Netflix continues to publicize unsubstantiated claims that its original films and shows outperform third-party content contrary to independent research.
Specifically, Netflix said its original films and shows were watched more than any content that was released on its service in 2019.
Crucially, their statement is worded only to include content that was added to the service in 2019. Since most studios have or are in the process of pulling their content, it is no surprise that its original content would be the most viewed.
---
Ambiguous Reporting
The streaming giant's top film was Murder Mystery starring Jennifer Aniston and Netflix's long-time collaborator Adam Sandler. The awfully-reviewed movie was the latest in a string of Sandler comedies funded by Netflix. The third season of Stranger Things was Netflix's top original show.
As per usual, Netflix won't disclose how much original and licensed content was released in the year or actual viewership figures or rankings. Being a publically-traded company, it's incredible that Netflix is permitted to continue making bold claims without any independent corroboration. This behavior is likely allowed because they do not accept advertising revenue.
Most amusing is that according to a Netflix spokesperson, the rankings are based on at least two minutes of viewing. Therefore, viewing two minutes of a 90-minute film would qualify as a viewing.
---
Original Content Gamble
Netflix spent $15 billion on content in 2019, with 85% of new spending earmarked for originals.
However, according to independent research, the company's original content strategy is not as successful as the company claims. Viewership data from Nielsen suggests that Netflix will struggle to attract and keep subscribers based on its original content alone.
Series content from three of the largest providers comprises nearly 60% of Netflix's library programming in terms of minutes viewed (Disney 19%, NBCUniversal 19%, and WarnerMedia 17%). According to Nielsen's research, eight of the top most viewed shows on Netflix are reruns of studio content that will soon be removed from the service.
Netflix claims that the new streaming services hitting the market have some great content, especially in their library, none of them has the "variety, diversity, and quality of its new original programming."
Although Netflix remains committed to producing original content, it is preparing to license more content around the world from independent producers and distributors at an accelerating rate over the next few years to fight off emerging competition. 
---
Worldwide Film & Television Distribution Intelligence
Get unparalleled access to market intelligence reports that draw on financial data and insights from dozens of content distribution deals worldwide between key industry participants, including — Distributors, Producers, Broadcasters, MPVDs, Pay Television Providers, and Streaming Exhibitors.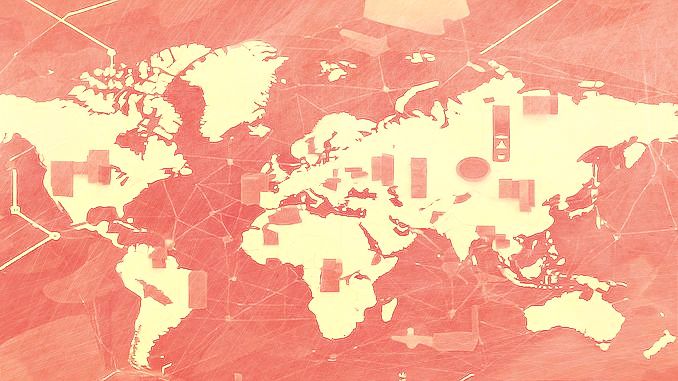 Film and Series distribution rates and terms deriving from dozens of agreements for rights to transmit films and episodic television via PayTV and SVOD.
Choose flexible options for single-user PDF downloads.
Licensing Terms & Included Programs:
Pay-1 & SVOD Rate Cards for Motion Pictures and Series Exhibited Worldwide in Multiple Availability Windows
Motion Pictures: Pay-1, First Run, Second Window Features, Recent Library Features (Tiers AAA,A,B,C), Library Features (Tiers AAA,A,B,C), Current and Premium Made-For-TV Films and Direct-To-Video Films, covering many license periods over the last decade
Episodic TV: Current, Premium, Premium Catalog (1HR & 1/2HR), Catalog Series (1HR & 1/2HR), and Catalog Miniseries + Case Studies on Current Mega Hit, Catalog Mega Hit, and Premium Catalog, covering many licensing terms from 2012-2024
Because most-favored-nation rates operate in practice, the rates and terms apply to a diverse range of content and distributors worldwide in multiple availability windows.
---
The Emergence of Exclusivity
Since the inception of Netflix, the studios have traded access to their film and television libraries for lucrative licensing fees. The next battleground in streaming will take place over content exclusivity.
The struggle over exclusivity will not only impact Netflix but all licensees. For instance, WarnerMedia's HBO relies heavily on films from Comcast's Universal Studios and from Disney's Fox, which will likely change or cease as current licensing agreements expire.
Disney will most likely pull Fox's movies from HBO when their deal expires in 2022. Disney will have the option to send films released by Fox to Hulu, the forthcoming Disney+, or a combination of both.
Likewise, Comcast Corp. could move its NBCUniversal films to Peacock, the streaming service launching next year, when its contract with HBO is up in 2021.
---
FilmTake Away
While the major Hollywood studio libraries battle over exclusivity and licensing windows, independent film and television producers will have more opportunities than ever to license content to a growing number of streaming services around the world.
The future of content licensing will only get more complicated as the most major studios launch stand-alone streaming services. This complexity will provide producers with more opportunities and leverage in licensing negotiations.
---