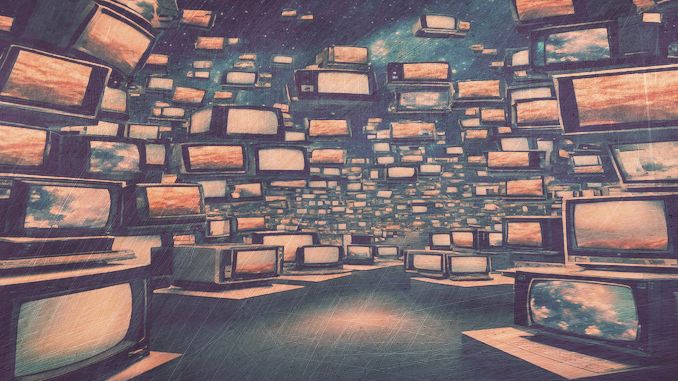 The fast-evolving landscape of streaming has left no corner of the entertainment industry untouched. Amid this shift, Free Ad-Supported Streaming Television (FAST) has emerged as a dynamic and evolving frontier.

This article explores the world of FAST, examining the current landscape, its challenges, the strategies being employed, and the intriguing question of whether Netflix will make its move.

FAST holds immense promise and complex challenges. With a lens focused on the interests of film and television executives and producers, we unravel the coming world of FAST and examine how it is poised to shape the future of streaming.
The Unstoppable Rise of FAST: A Paradigm Back to an Advertising Past
Once a cornerstone of subscription streaming, the allure of ad-free viewing is fading into the background as platforms seek innovative ways to attract audiences and minimize subscriber churn; all the while, subscribers navigate an increasingly confusing and costly streaming landscape. FAST holds immense promise and complex challenges.
The introduction of free and lower-cost subscription tiers is undoubtedly attractive to consumers. Over 60% of subscribers prefer to subscribe to a free or lower-cost ad-supported SVOD service versus paying for the full-priced top-tier version of that service that excludes ads.
In a world where traditional cable and satellite television were the chokeholds to endless content, the rise of FAST represents a profound paradigm shift back to the past without an expensive gatekeeper – albeit still with the ads. FAST offers a plethora of content and channels without needing a hefty monthly subscription, often exceeding $100 per month, for access to their channel lineups.
Services like Roku TV, Pluto TV, Samsung TV Plus, and Vizio WatchFree+ have made FAST a readily available option in virtually every home in the United States with high-speed internet access. Currently, FAST channels typically offer a significantly lighter commercial load, creating a more enjoyable viewing experience with approximately 9 minutes of ads per hour, compared to 17 minutes in traditional cable television.
This shift toward FAST is not just about convenience but also economics. In 2022, FAST grew to a $4 billion industry in the United States alone, with projections soaring to $10 billion by 2028. Globally, the FAST market is expected to expand from $6 billion in 2022 to $18 billion by 2028.
---
Channel Growth as a Percentage Since January 2022
---
Paramount's Pluto TV, Fox's Tubi, The Roku Channel, and Samsung TV Plus will alone account for over half the global FAST revenue by 2028. However, the remaining global FAST providers are far more fragmented than the SVOD market, dominated by a handful of providers.
---
Worldwide Film & Television Distribution Intelligence
Get unparalleled access to market intelligence reports that draw on financial data and insights from dozens of content distribution deals worldwide between key industry participants, including — Distributors, Producers, Broadcasters, MPVDs, Pay Television Providers, and Streaming Exhibitors.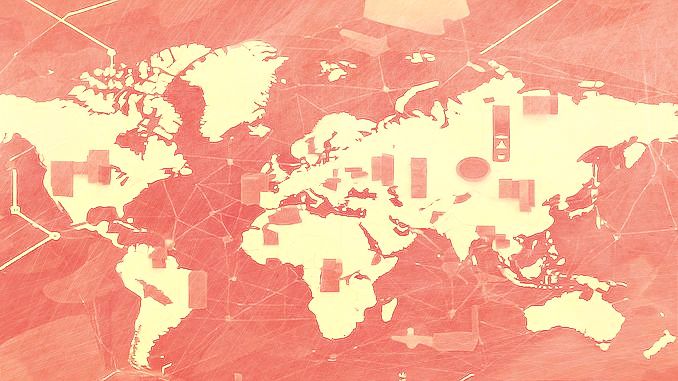 Film and Series distribution rates and terms deriving from dozens of agreements for rights to transmit films and episodic television via PayTV and SVOD.
Choose flexible options for single-user PDF downloads.
Licensing Terms & Included Programs:
Pay-1 & SVOD Rate Cards for Motion Pictures and Series Exhibited Worldwide in Multiple Availability Windows
Motion Pictures: Pay-1, First Run, Second Window Features, Recent Library Features (Tiers AAA,A,B,C), Library Features (Tiers AAA,A,B,C), Current and Premium Made-For-TV Films and Direct-To-Video Films, covering many license periods over the last decade
Episodic TV: Current, Premium, Premium Catalog (1HR & 1/2HR), Catalog Series (1HR & 1/2HR), and Catalog Miniseries + Case Studies on Current Mega Hit, Catalog Mega Hit, and Premium Catalog, covering many licensing terms from 2012-2024
Because most-favored-nation rates operate in practice, the rates and terms apply to a diverse range of content and distributors worldwide in multiple availability windows.
---
Netflix and Its Inevitable FAST Launch
As the streaming landscape evolves, one can't help but wonder if Netflix, the juggernaut of streaming on-demand, is poised to venture into the world of FAST. With Amazon, via Freevee, and Google already invested, the signs suggest it's not a matter of "if" but "when." Netflix's content chief has publicly acknowledged the company's interest in the format.
The primary hurdle is an internal strategy that will not detract from its SVOD service. FAST revenues are projected to soar in the coming years, making early entry financially compelling. However, given the long-standing hype surrounding FAST, Netflix might see it as a last resort to boost stock prices or counteract disappointing earnings reports.
The likely approach for Netflix is to add linear channels while avoiding free on-demand content. Linear channels, being preprogrammed, guide viewers on what to watch, reducing the risk of subscriber cancellations. Netflix would be wise to assimilate its FAST offerings under its umbrella rather than creating a separate service. This all-in-one approach aligns with the course adopted by Peacock and ViX, given the massive existing user base of Netflix.
To maximize revenue potential, Netflix could strategically distribute its FAST channels across prominent services, like Pluto TV, or a non-competitor like Samsung TV Plus. A broad library of original content could be packaged into curated channels catering to diverse interests. Single-IP and pop-up channels centered around popular shows, especially before new seasons, can encourage catch-up viewing and subscriptions.
Furthermore, rather than offering free on-demand content under an AVOD model, Netflix could pave the way by integrating linear channels into its portfolio. These channels come prepackaged, seamlessly directing viewers towards compelling content choices. Free on-demand access, even for classic favorites, should remain a premium feature exclusively available to subscribers. This prepackaged approach cements customer loyalty and shields the streaming giant from potential financial turbulence.
---
The Challenge of "More of the Same" and "Not Enough Content"
A troubling dichotomy has emerged as the number of FAST channels has surged recently. While options are abundant, many of them tend to fall into the categories of "more of the same." Numerous channels offer familiar content, such as news, crime shows, film reruns, and reality television repeats. Also, there is the issue of "not enough content," as some channels continuously air the same programming month after month, providing viewers with little variety.
Addressing these challenges is vital to keep FAST engaging for both consumers and advertisers. The solution lies in offering new and specialized content with a substantial library, fostering long-term audience engagement. It's not just about being niche; it's about specialization around specific themes or interests.
---
FilmTake Away: The Industry Enters the Uncharted Territory of FAST Streaming
As traditional media businesses continue to decline, FAST is seen by many as a shining star to guide streaming into the future.
The rapid evolution of FAST in such a short time represents an exciting frontier with unique opportunities to recapture audiences and advertising dollars. Yet, specialization and content diversity are key drivers to succeed in a soon-to-be ubiquitous marketplace.
---