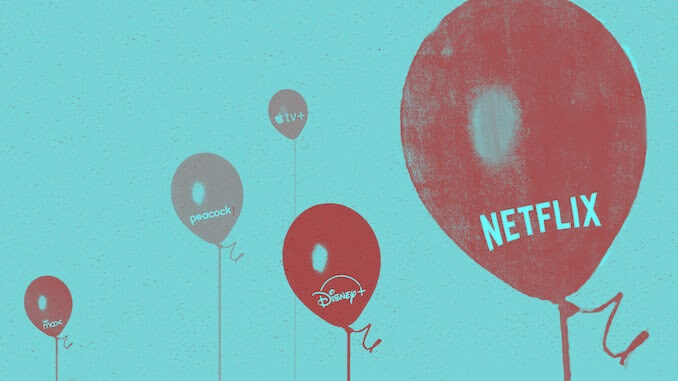 In its latest financial reporting, Netflix booked considerable revenue and earnings growth while shattering all expectations in global subscriber additions as the streaming market sees cancellations climb.

After posting impressive financial results, Netflix still wants more from its subscribers in several key markets. The streaming giant announced price hikes for certain subscription tiers in the US, UK, and France.
A Look Inside Netflix's Latest Financials
After years of prioritizing subscriber growth over financial performance, Netflix is now delivering on both.
As many streamers clamp down on content spending to keep funds flowing from Wall Street, financial performance is the name of the game. And Netflix didn't disappoint; its revenue for the third quarter, from July through September, increased substantially, 7.8% year-on-year, on revenue of $8.542 billion. Netflix reasonably predicted the quarterly revenue increase as it was the same in the third quarter between 2021 and 2022.
However, the real star of the show was the remarkable increase in global paid subscribers. Netflix defied expectations by adding a staggering 8.76 million new subscribers, bringing its total global paid membership to 247.15 million—a remarkable 10.8% increase compared to the same period in 2022.
Netflix's long-elusive profitability further proves its impressive quarter results; earnings reached $1.677 billion. The company also reported an operating margin of 22.4%, a significant improvement compared to the 19.3% margin in Q3 2022. Looking ahead, Netflix has set a forecast of 20% for 2023, which positions it towards the high end of its previously forecasted 18%-20% range.
---
Top US-Based Streaming Services – September 2023
---
What's Next for Netflix?
Netflix's strategy extends beyond financial performance to content creation and innovation. The company is actively investing in expanding its content library and exploring new avenues for revenue, including its newly released ad-supported option. Ads plan membership increased by almost 70% quarter-over-quarter, with 30% of sign-ups coming from the 12 countries where Netflix has launched its ads plan.
Soon, Netflix will launch an ad product that offers advertisers a "hero spot," allowing subscribers to enjoy the next episode without commercials. This innovative approach is made possible through collaborations with specific brands, introducing new variations of advertising that are less intrusive.
Furthermore, Netflix's foray into live sports events is a significant development. The upcoming Netflix Cup, sponsored by brands like Frito Lay, T-Mobile, and Nespresso, marks the company's entry into the live sports streaming arena, scheduled for November 14.
---
Worldwide Film & Television Distribution Intelligence
Get unparalleled access to market intelligence reports that draw on financial data and insights from dozens of content distribution deals worldwide between key industry participants, including — Distributors, Producers, Broadcasters, MPVDs, Pay Television Providers, and Streaming Exhibitors.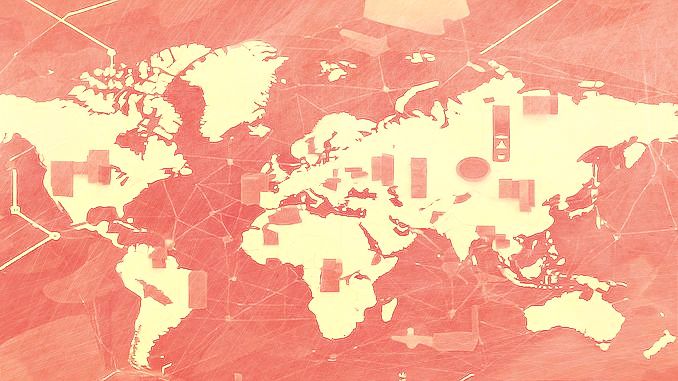 Film and Series distribution rates and terms deriving from dozens of agreements for rights to transmit films and episodic television via PayTV and SVOD.
Choose flexible options for single-user PDF downloads.
Licensing Terms & Included Programs:
Pay-1 & SVOD Rate Cards for Motion Pictures and Series Exhibited Worldwide in Multiple Availability Windows
Motion Pictures: Pay-1, First Run, Second Window Features, Recent Library Features (Tiers AAA,A,B,C), Library Features (Tiers AAA,A,B,C), Current and Premium Made-For-TV Films and Direct-To-Video Films, covering many license periods over the last decade
Episodic TV: Current, Premium, Premium Catalog (1HR & 1/2HR), Catalog Series (1HR & 1/2HR), and Catalog Miniseries + Case Studies on Current Mega Hit, Catalog Mega Hit, and Premium Catalog, covering many licensing terms from 2012-2024
Because most-favored-nation rates operate in practice, the rates and terms apply to a diverse range of content and distributors worldwide in multiple availability windows.
---
What Prices are Changing in the US, UK, and France
After posting impressive figures, Netflix wants more from its subscribers in several key markets. While Netflix's new ad-supported plan at $6.99 and the Standard plan at $15.49 will remain unchanged, its Basic plan will now cost $11.99, and the Premium plan at $22.99.
For the UK and France, the pricing for Ads, Basic, Standard, and Premium plans will be as follows: £4.99, £7.99, £10.99, and £17.99, respectively. In France, the same tiers will be priced at €5.99, €10.99, €13.49, and €19.99, respectively.
However, in all territories, Netflix ad-supported and Standard plans in these regions will remain unchanged. These pricing adjustments are part of Netflix's strategy to balance growth, content investments, and profitability while embracing a future with ads.
The pricing increases in the US, UK, and France demonstrate Netflix's willingness to follow the pricing trends of its competitors, such as Warner Bros. Discovery.
---
Top US-Based Streaming Services – Pricing Plans
---
Impressive Operating Income and Free Cash-Flow
Netflix's third-quarter results not only delivered revenue and subscriber growth but also impressive operating income figures, which have plagued the company since its inception. Operating income reached $1.916 billion, slightly exceeding forecasts from the previous quarter and marking a substantial 24.9% year-on-year gain over $1.533 billion.
Netflix has revised its 2023 free cash flow forecast from a minimum of $5 billion to approximately $6.5 billion. Netflix is now prioritizing revenue growth and operating margin for profitability rather than just subscriber growth.
---
FilmTake Away: Netflix's Changing Approach to Growth
As Netflix looks to the future, its strategy will emphasize a commitment to content innovation and strategic partnerships, primarily with advertisers, to help offset its ever-increasing content spending.
Netflix's earnings results reveal a changing approach to growth and profitability. While the company continues to invest in original content and explore new avenues for revenue, its primary focus will shift to financial management as the streaming market tightens.
The company's financial performance, expansion of content libraries, and innovative revenue streams indicate its resilience and adaptability in the ever-competitive streaming market.
---