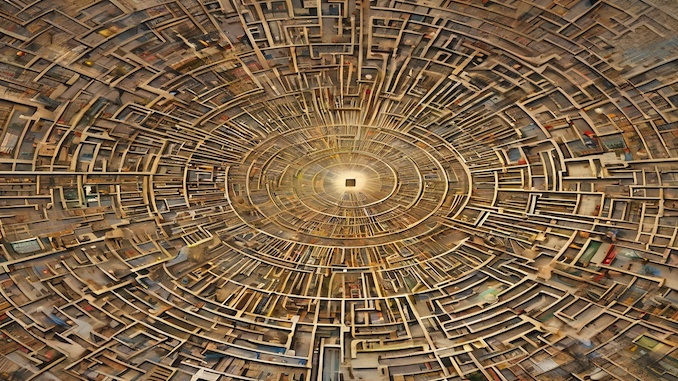 The dominance of US streaming services in Europe, including Netflix, Prime Video, and Disney+, has triggered a wave of regulatory actions across the continent.

These three SVOD providers alone account for over 73% of some 200 million subscriptions in Europe, expected to rise to 285 million by 2027. Furthermore, US films and TV series dominate these platforms, comprising nearly half of their catalogs and 60% of viewing time. However, there remains room for growth, as user penetration in Europe remains low at 26%, compared to nearly 40% in North America.

Given this market dominance and substantial legroom for growth, individual European countries have started introducing a labyrinth of regulatory mandates.
Regulatory Responses Across Europe are Disjointed and Disproportionate
Market preeminence by US streamers in Europe has raised the ire of several European governments, the EU Commission, industry regulators, and industry organizations. Thus far, 17 EU countries have imposed financial obligations on streamers to force more significant investment in European films, documentaries, and episodic content, including Germany, Romania, Poland, Italy, France, Portugal, Croatia, Belgium, Switzerland, Greece, and Spain.
These obligations include levies paid into national production funds, or investment mandates that stipulate a minimum spending on European content. Another growing contention among continental governments is the classification of the UK as a European market despite Brexit.
The trend of imposing financial obligations on streaming platforms is growing as many more EU countries pursue similar measures. However, the disjointed approach taken by individual countries has led to pushback by US streaming giants by creating a lobbying group, the European VOD Coalition, whose members include Disney, Netflix, Warner Bros Discovery, Viaplay, and Sky. These streamers have touted their substantial production investments across Europe that have increased locally produced film and series content.
---
Worldwide Film & Television Distribution Intelligence
Get unparalleled access to market intelligence reports that draw on financial data and insights from dozens of content distribution deals worldwide between key industry participants, including — Distributors, Producers, Broadcasters, MPVDs, Pay Television Providers, and Streaming Exhibitors.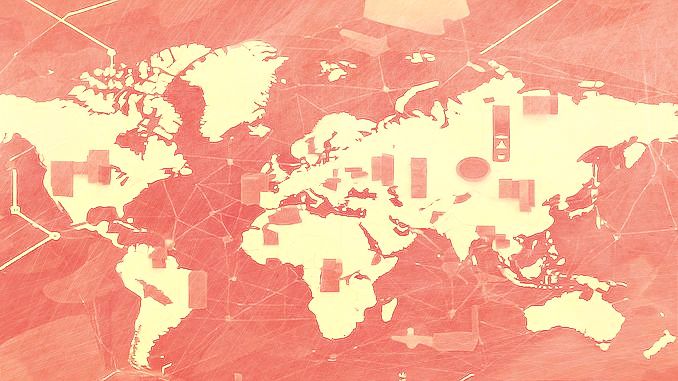 Film and Series distribution rates and terms deriving from dozens of agreements for rights to transmit films and episodic television via PayTV and SVOD.
Choose flexible options for single-user PDF downloads.
Licensing Terms & Included Programs:
Pay-1 & SVOD Rate Cards for Motion Pictures and Series Exhibited Worldwide in Multiple Availability Windows
Motion Pictures: Pay-1, First Run, Second Window Features, Recent Library Features (Tiers AAA,A,B,C), Library Features (Tiers AAA,A,B,C), Current and Premium Made-For-TV Films and Direct-To-Video Films, covering many license periods over the last decade
Episodic TV: Current, Premium, Premium Catalog (1HR & 1/2HR), Catalog Series (1HR & 1/2HR), and Catalog Miniseries + Case Studies on Current Mega Hit, Catalog Mega Hit, and Premium Catalog, covering many licensing terms from 2012-2024
Because most-favored-nation rates operate in practice, the rates and terms apply to a diverse range of content and distributors worldwide in multiple availability windows.
---
Streaming Giants Push Back Against Complex and Uneven Regulation
US streamers have pushed back against the complex and varying financial obligations across Europe. They argue that these regulations have created a fragmented, rigid system that makes compliance difficult. Some fear these rules could lead streamers to invest more heavily in countries without certain obligations, disadvantaging those without such regulations.
Streamers also contend that these obligations should adhere to the principles of being proportionate and non-discriminatory, which isn't always the case. For example, Italy imposes higher investment obligations on streamers than on public and commercial linear broadcasters.
---
Europe Wants More from US Streaming Services
While acknowledging their significant financial commitments, many countries are revising their legislation to demand even greater investment from streamers. Besides calls for expanding investment and production, many groups are calling for changes to intellectual property rights whereby creatives will retain certain rights to content produced for these platforms.
The introduction of financial obligations initially progressed slowly due to concerns about deterring streamer investments and the disruptions associated with unprecedented lockdowns. However, recently, there has been an acceleration in this implementation.
For instance, Denmark and the Netherlands have imposed financial obligations on streamers for the first time in 2023. Denmark will impose a 5% levy on streamers; the proceeds will be allocated by the Danish Film Institute, with 80% going to fiction and documentary films.
The Netherlands introduces sub-quotas to encourage investment in specific types of content in addition to a 5% investment obligation. Under the sub-quotas, streamers can invest in any production except sports, with at least 50% funding films, series, and documentaries. Additionally, 60% must go to independent productions, and 75% of a screenplay must be in Dutch or Frisian.
Such measures are gaining interest across Europe, as they are seen as a means to boost the quality and quantity of local productions funded by streamers.
---
France's Imposes Levies and Direct Investment
Other European countries often view France's regulatory approach as a model. France's strict rules came into effect in 2021, which impose both levies and direct investment obligations on streamers, with detailed sub-quotas to support independent feature films while safeguarding the French windowing system. Streaming services must also invest at least 20% of their net French revenue in European works, of which 85% must be in projects of "French expression."
In 2022, the regulatory framework in France has resulted in the funding of 17 films by Disney+, Netflix, and Prime Video.
---
Italy, Poland, and Others Follow France's Lead
In Italy, streamers must invest 20% of net revenues directly in European works starting in 2024, similarly, 50% of which must fund productions of "Italian expression."
Poland introduced a 1.5% levy, Germany has a 1.8%-2.5% levy, and Romania is set at 4%. In Spain, streamers can choose between a 5% levy or an investment obligation. Croatia and Portugal have introduced a levy and a direct investment obligation following France's model.
---
Meanwhile, the UK Takes a Hands-Off Approach
In contrast to many EU countries, the UK has chosen not to impose levies or direct investment obligations on streamers. This decision is partly due to the significant investments made by streamers in UK-based productions. The UK, known for its less-interventionist film policy, has traditionally relied on tax reliefs to support its film industry.
However, concerns about funding for independent films have prompted calls for streamers to contribute more to UK independent filmmaking. While no official proposal has been made, this issue could come to the forefront in the next general election.
---
FilmTake Away: The Battle for Europe Continues
The regulatory battle between European countries and US streaming giants is far from over. As the newly-formed European VOD Coalition notes, disproportionate and highly complex financial obligations in EU member states will shift the focus away from producing high-quality content to ticking the necessary boxes across 27 EU member states.
Countries beyond the EU are introducing financial obligations on streamers, too. Australia will impose them by mid-2024, and Canada has legislation ready to force streamers to invest in local content.
---