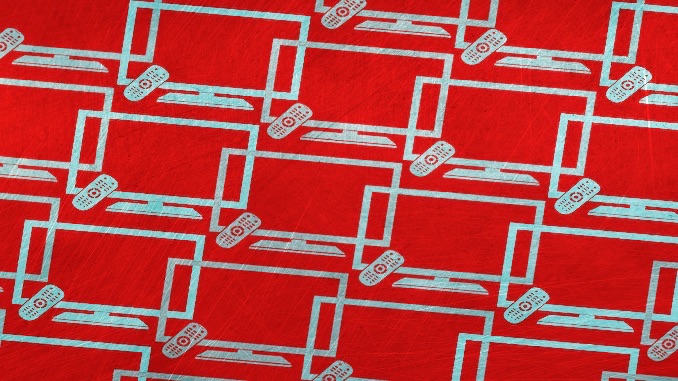 The advertising video-on-demand (AVOD) model is gaining ground on subscription video-on-demand (SVOD) services in the United States.
The proportion of television viewership that is through streaming services has almost doubled since 2018.
About 20% of all television consumption in the US is now via streaming platforms.
---
Rise of AVOD
After years of aimlessness, Hulu, the streaming ad-supported pioneer, has been gaining ground recently. With the launch of Disney+ behind it, the company is setting its sights on reorganizing Hulu. In May last year, Disney and Comcast came to terms whereby Disney would take sole control over Hulu.
Hulu will now be the home to many Fox films and shows that are not well-suited for Disney+. Currently, Hulu has 28.5 million subscribers in the US.
Last month, Comcast's NBCUniversal announced its new streaming service Peacock will emulate Hulu by providing a premium and an ad-supported option. The premium service will cost $9.99 a month and include 15,000 hours of programming. The ad-supported option will cost $4.99 a month and include about half the programming options.
Peacock will launch on April 15th for Comcast subscribers and on July 15th for all others. Both cable customers of Comcast and Cox Communications will have access to the ad-supported service for free, which could amount to 24 million potential users, or upgrade to the ad-free version for $4.99 a month. The company has committed to displaying only five minutes of commercials per show or movie, a promise that will likely be dismissed within a year.
The company's most popular show, The Office, which is by far the most popular series on Netflix, will not be available on Peacock until 2021. Starting then, NBCUniversal will pay $500 million to stream The Office for five years.
Peacock is expecting 30 million to 35 million subscribers by 2024, but the majority of these will be existing cable customers of Comcast or Cox.
Monthly subscription costs are the most important factor for choosing or canceling an SVOD service according to 84% of respondents in a recent Nielsen survey. Currently, Netflix costs between $9 and $16 per month, which is 30% to 100% higher than rivals Apple+, Disney+, CBS All Access, and the forthcoming Peacock. HBO Max, which rolls out in May, will cost $14.99 a month.
---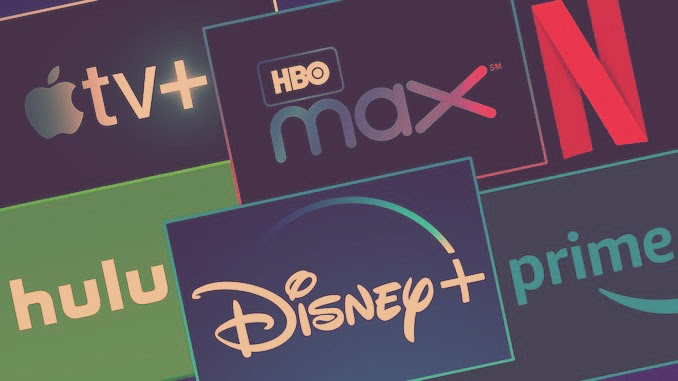 Accurately value film streaming revenue by combining comprehensive data from multiple SVOD licensing agreements.
Benefit from nonpublic rates to uncover what streamers pay for films.
---
Viewers Flock Online
Currently, 62% of US households subscribe to more than one paid video streaming platform, and 10% subscribe to four or more. Around 47% of those polled by Nielsen said that they would consider subscribing to an additional streaming service.
Americans pay for 190 million streaming subscriptions, including Netflix (61 million), Hulu (29 million), and Disney+ (29 million). Many analysts believe this figure could reach 305 million over the next five years, which is nearly three subscriptions for every US household.
In over-the-top (OTT) enabled households, streaming viewing makes up 20% of total viewership. While 80% of viewing is still on linear television, a growing proportion is for sports, which is expanding with the legalization of sports betting.
The number of Americans who pay for traditional pay television services has declined from 101 million in 2014 to 86 million at the end of last year.
The time spent viewing a particular streaming service is crucial, which highlights the need for improving content discovery because 42% of respondents to Nielsen's study said they are willing to cancel an SVOD service because they weren't using it enough.
US viewers have access to around 650,000 unique program titles as of December 2019, which is 10% higher than a year ago.
---
FilmTake Away
Comcast has lost PayTV subscribers for ten consecutive quarters, the best the company can hope for with Peacock is to convince the millions of subscribers that are fleeing to remain a little longer.
Although the AVOD segment is growing, Peacock will not mount a serious challenge to the ad-supported leader Hulu, let alone SVOD services like Netflix, HBO Max, or Amazon.
---