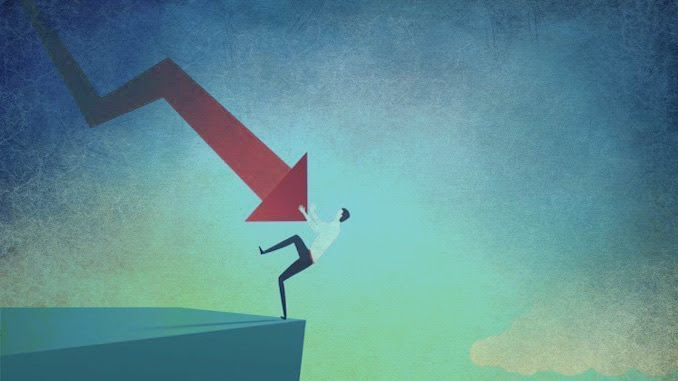 Traditional pay television subscriptions are in freefall—the rate of subscribers canceling their service accelerated by more than 70% last year.
The most prominent US cable and satellite companies lost 5.5 million pay television subscribers last year, compared to 3.5 million in 2018.
In the fourth quarter alone, two million US subscribers cut the cord on packages from AT&T, Comcast, Charter, and Verizon, up from 1.7 million in the third quarter.
Rising television package costs and fees combined with a plethora of streaming services, both old and new, are leading the exodus.
---
Win-Lose Situation
Maintaining traditional pay television subscribers is expensive for cable and satellite companies. Installation, customer service, equipment costs combined with the ever-expanding sums of money demanded by content distributors for programming drives monthly fees up and up.
These middle-men are content to pass along programming price increases to the customers, which is accelerating the television subscription freefall. The most substantial price increases come from live sports and news, which the cable companies are desperate to keep.
However, cable companies are not lamenting the loss of pay television subscribers all that much. The marginal cost of each television subscriber is high and getting higher while the cost of providing broadband is low and getting lower.
The number of Americans who pay for traditional pay television services has declined from 101 million in 2014 to 86 million at the end of last year.
---
Biggest Losers
AT&T's DirecTV is far and away the biggest loser; the company lost 4.1 million satellite and fiber-optic subscribers last year. It's main competitor, Dish Network, shed 500,000 subscribers in 2019. More troubling was the 94,000 quarterly loss for SlingTV, the Dish's internet video service, which marked the first quarterly decline since launching in 2015.
AT&T ended the year with 20.4 million subscribers; Dish ended 2019 with just under 12 million subscribers. The three leading cable companies, Comcast, Charter, and Altice, lost around one million pay television subscribers in 2019.
More cord-cutting will take place in 2020 as pay television packages increase monthly fees by 3-6%. Subscribers will continue to build a custom array of streaming options and opt for skinny bundles.
The biggest winners for streaming television will be Amazon, which offers personalized bundling through Amazon Channels, YouTube TV, and Hulu + Live TV. Disney+, HBO Max, and to a lesser extent, Apple TV+ and Peacock will likely erode Netflix's streaming dominance.
---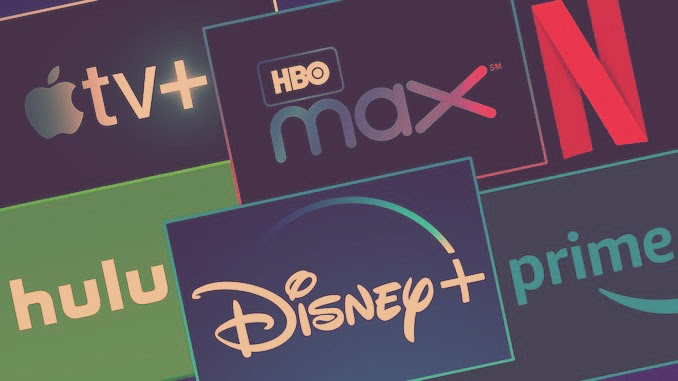 Accurately value film streaming revenue by combining comprehensive data from multiple SVOD licensing agreements.
Benefit from nonpublic rates to uncover what streamers pay for films.
---
Slow Boil
Skinny bundles, which were designed to catch fleeing subscribers, are no longer the deal they once were, which is reflected in their subscriber slowdown last year.
The media conglomerates embraced these packages because they cost much less to program and deliver. The strategy all along was to get low-margin television subscribers online, which has much higher margins, and then slowly raise the prices.
When AT&T launched its online skinny bundle option in 2016, it cost $35 a month; it now costs $65. To a lesser extent, SlingTV's basic package rose from $20 a month in 2015 to $30 now.
However, the biggest jump came from Hulu + Live TV, now controlled by Disney. In the last fifteen months, the service has raised its monthly price twice; it ended 2019, costing $55, $15 higher than it started the year.
---
FilmTake Away
Cable companies are not as upset as one might assume with the continued pay television declines because they are signing up record numbers of broadband subscribers. These companies make much more profit merely delivering the internet rather than marketing, installing, programming, and maintaining cable and satellite services.
Comcast, Charter, and others are pivoting away from pay television subscribers and instead focusing on delivering more expensive high-speed broadband connections. The oligopoly of piping the internet into homes is the last refuge for these companies, which they will not surrender without a fight.
---