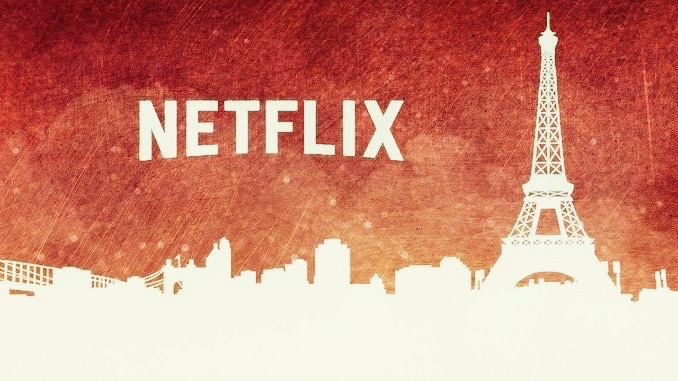 Netflix officially opened its latest non-US office in Paris last month, signaling a deeper commitment to Europe.
The Paris office will be relatively small, with only 40 staff members focusing on developing local productions. With the addition of France, Netflix now has four offices in Europe.
Since launching in France in 2014, Netflix has developed 24 French titles, including six films, nine series, five stand-up comedy specials, three documentaries, and one unscripted series.
However, according to Netflix's CEO, the company only plans to spend €100 million this year on French productions.
---
France Warms to Netflix
France has always been on the front lines against Netflix's expansion in Europe, but its indifference has softened. Over the last two years, France has dropped its shield against Netflix's global surge.
The resistance was not just from local media interests, but also the people of France. The main reason for this opposition is language, but a propensity for shared cultural experiences plays a significant role.
In the first year of operations, Netflix only captured about 750,000 subscribers, well below the 1.4 million the company gained in the UK over the same period. However, starting in 2017, Netflix began adding around 100,000 French subscribers per month.
By mid-2018, Netflix had 3.4 million subscribers in France, which was a doubling from 2016. Currently, the streamer has 6.7 million subscribers in French-speaking Europe.
---
French Regulations
Netflix's recent commitment to France might not be enough to prevent more government regulations against foreign streaming services.
During the same week of Netflix's Paris office announcement, the French government announced a proposal to force streaming platforms to re-invest 25% of their French revenues back into European productions as part of an ongoing reform of the country's production laws.
In 2018, Netflix announced it would increase its French content to 40% on the platform to comply with legal mandates requiring this minimum threshold for content on radio, television, and in theaters.
However, according to research performed by Unifrance into 56 streaming platforms in 39 territories, it found that French films represented only 2.5% of the films offered on Netflix. This analysis did not take into account television series content and other non-film productions.
Since Netflix is not directly competing with broadcasters for advertising dollars, they have been standoffish to Netflix's ambitions. Broadcasters across Europe have fared relatively well in the last few years despite some audience losses by increasing prices. The cord-cutting in Europe has not been as profound as in the US. However, continued audience fragmentation will likely put more pressure on broadcasters, who will lean on the government to get more aggressive with outside competition.
In the short term, however, production quotas enforced by the government, in addition to Netflix's new investment plans, will boost production activity in France, particularly in the capital.
---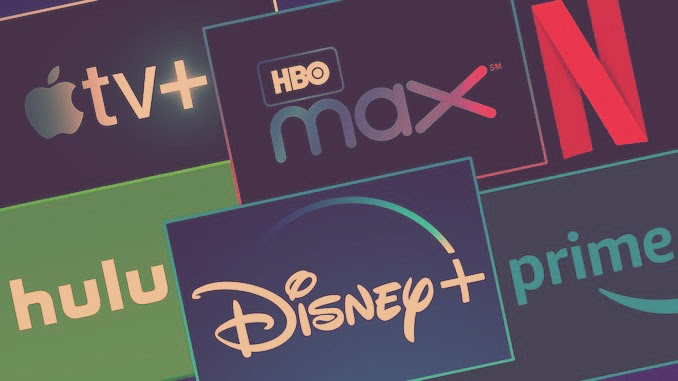 Accurately value film streaming revenue by combining comprehensive data from multiple SVOD licensing agreements.
Benefit from nonpublic rates to uncover what streamers pay for films.
---
Netflix Takes Europe
Netflix produced or co-produced 225 television shows and films in Europe last year, at a cost exceeding $1.7 billion. This massive production output was a 57% increase from 2018.
In the last quarter of 2019, Netflix added 4.42 million subscribers in EMEA (Europe, Middle-East, and Africa) to reach 51.78 million total subscribers. EMEA is both the second-fastest-growing and the second-largest region for Netflix.
This subscriber explosion is a 140% increase from just two years ago when Netflix had 19.7 million subscribers in the region. Over the same period, revenues have nearly tripled to exceed $4 billion.
Currently, Netflix controls over 55% of the SVOD market in Europe, followed by Amazon with 23%. Sky, HBO, and Viaplay each have around 3-4%. A patchwork of local services accounts for another 13%.
---
European Production Boom
Netflix expanded its global production footprint with a ten-year lease at the UK's Shepperton Studios. The lease grants Netflix exclusive access to a majority of the space at Shepperton's West London Studios, including 14 sound stages.
Netflix has busied itself over the last year in securing production space outside of the US. In addition to the UK, the company has now leased space in Amsterdam, Madrid, Paris, and Toronto.
In the last year, Netflix produced more than 40 film and television projects in the UK, employing over 25,000 cast, crew, and extras. Netflix has already started ramping up operations in the UK with staff and an office in London.
---
FilmTake Away
Almost everyone who is ever going to have a Netflix subscription in the US already has one. While it might take a year or more, eventually, growing competition from Disney+, HBO Max, Hulu, and the other studios will lead to an erosion of Netflix's dominance in the US.
As Netflix's US streaming market nears saturation, Europe presents the next best opportunity for the company's expansion. However, many European subscribers have proved resistant to its original US programming. Netflix must produce higher quality local content to please more discerning tastes.
---