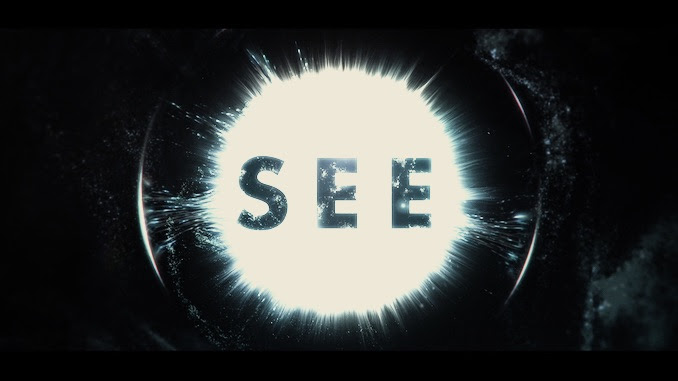 Apple's new video subscription service will launch on November 1st for $4.99 a month.
However, with only a handful of shows available, albeit expensive ones, it will not frustrate the launch of Disney+ or challenge Netflix in a meaningful way.
Apple TV+ will be available in more than 100 countries and will participate in Apple's family sharing feature, which allows up to five family members to share a plan.
---
Some commentators think the low pricing of Apple TV+ will undercut the launch of Disney+, which is released the following week for $6.99 a month, but this notion simply beggars belief. At its current price point, customers signing up to Apple+ will not feel forced to choose between it and Netflix, Amazon, Hulu, much less Disney+.
Since Apple TV+ will be free for one year with the purchase of an iPhone, iPad or Mac, Apple is pinning its hopes on large numbers of hardware buyers forgetting to cancel after the offer expires. Apple has already successfully implemented this strategy when it launched its streaming music service that included a six-month free trial. Apple Music quickly became the world's second most popular music service by subscribers behind Spotify.
---
Slim Pickings
Apple is introducing nine original shows on Apple TV+ when the service launches in November. The first show to premiere will be The Morning Show, a drama about; you guessed it, a morning talk show, starring Jennifer Aniston and Reese Witherspoon. Notable titles also include, See, a drama starring Jason Momoa and Alfre Woodard that is set 600 years in the future after a virus has decimated humanity; and For All Mankind, an alternate-history series from Ronald D. Moore about the space race.
Apple is not sparing any expense on its current slate. The production cost of See exceeded $15 million an episode and the budget for a two-season run of its centerpiece series The Morning Show was $300 million.
After its initial slate, there are five other shows Apple will slowly add in the upcoming months, including a series featuring Oprah Winfrey; Helpsters and The Elephant King, a documentary movie the company acquired at TIFF in 2018. Also, on the slate are three kids shows, including a Sesame Street spinoff, Ghostwriter, and an animated series Snoopy in Space.
Apple has ordered around two-dozen shows, including projects from Oprah Winfrey, Damien Chazelle, Chris Evans, J.J. Abrams, Steven Spielberg, M. Knight Shyamalan, and others. Check out a partial list of projects that have either completed filming or are nearing completion.
The Morning Show and most other Apple TV+ shows will premiere with only three episodes available immediately, followed by one new episode weekly. While full seasons of some shows will be available all at once.
Back in March, Apple claimed that it would offer a bundle of services from HBO, Showtime, as well as original content, which is an exact replication of the service that Amazon Prime has offered for years. There is no indication that any of these deals have been finalized with AT&T for content from HBO or with ViacomCBS for shows from Showtime.
Going Alone
The tech giant is desperate to close deals with HBO, Showtime, and Starz to boost its paper-thin original production slate. Apple expected to reach an agreement with these popular premium cable television networks months ago. Given Apple's limited number of original shows, the company is eager to sign licensing agreements with content providers posthaste.
These companies are said to be holding out for greater control of marketing, promotion, and access to user experience and viewership data. Apple is notorious for being opaque in its operations, which could jeopardize one or all of these deals.
Apple is also said to be in discussions with HBO, a division of AT&T-owned WarnerMedia, to become part of Apple's new service before its launch, which seems counterproductive to WarnerMedia's plans.
Netflix's CEO reconfirmed that the company will not provide content to Apple. Netflix also recently ended the capability to subscribe via Apple's App Store, which severed Apple's ability to collect a sizable share of the revenue. In addition to Netflix, Hulu is not providing content either.
---
Hollywood Ambitions
Apple has long wanted a company that could beat Netflix. In 2015, Apple tried to compel Walt Disney to partner in launching a streaming service, but talks broke down. After this failed attempt, Apple considered buying Disney or Netflix and subsequently crafting a new Hollywood studio.
Since it's highly unlikely that Apple will buy Netflix at this point, the company will need to build more substantial relationships in Hollywood to foster premium content. This could be achieved by buying a smaller studio, such as Lionsgate or Sony Pictures from Sony Corporation. However, bold moves require bold leadership, and Apple executives seem contented to baby-step their way into the future.
Apple picked the worst time to launch a video streaming service. The November release marks its third attempt after twice postponing largely due to quality concerns over its first slate of shows.
This spring, executives responsible for launching Apple+ were calling the new service the Netflix Killer. Clearly, things have changed since then. Hyperbole is nothing new among Silicon Valley technology companies, but the proposition that Apple's new service could somehow supplant Netflix while staving off competition from services being launched by Disney and WarnerMedia is delusional.
Apple has earmarked $2 billion to spend this year on original productions, in addition to the supposed $1 billion spent last year to produce its current crop of shows.
---
Film Take Away
Apple's top-down control is not sitting well with content creators and producers, which has already caused several agents and talent shopping projects to walk away.
Apple's CEO has mandated that its original material must be family-friendly enough that it could be shown at Apple retail stores without offending anyone. Rarely is compelling content capable of such high standards. Apple wants to maintain a PG-13 image. Projects from directors, such as Spielberg, J.J. Abrams, and M. Knight Shyamalan were said to be too dark and had to be altered.
The over-saturation in the streaming market combined with Apple's micromanagement style signals trouble for the company's studio ambitions.
---