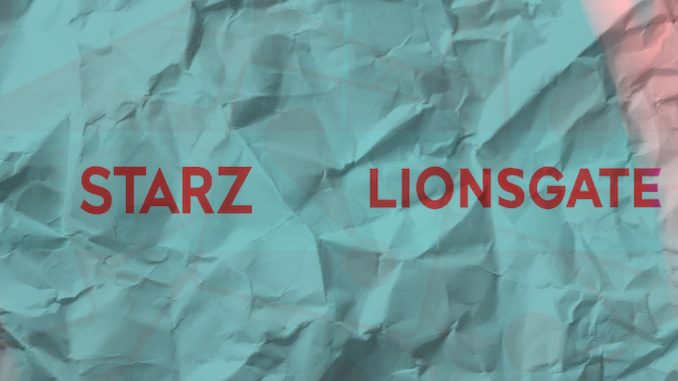 Time will tell if the never-ending story Lionsgate has been spinning about Starz and the acquisition of eOne will come to fruition or if they're merely maneuvering to manipulate its share price to buy more time for a turnaround.

Strong economic headwinds, rising interest rates, and rapidly imploding interest in film and television content by large swaths of the population spell trouble for the tale Lionsgate has crafted over the last five years.

The much-delayed spinoff of Starz was initially sold to investors as a way to unlock value by selling all or most of Starz but has now morphed into a way to separate and sell Lionsgate. The details remain murky after nearly two years of delays.
A History of Rumors and Anonymous Leaks
Virtually since early-2017, when Lionsgate took control of Starz after its $4.4 billion purchase, a series of public rumors have swirled about the fate of the combined companies.
After the purchase, the integration of Starz into Lionsgate was rocky from the start, and disagreements about the direction of Starz ultimately resulted in the ouster of its long-time CEO in 2019. Around the time Lionsgate fully wrestled creative control of Starz, anonymous reports about a possible sale of the premium cable channel, whether minority or majority stake, began circulating.
Plans were first floated in the press to split its film and television production business from its recently acquired Starz into separate companies in early 2019, just two years after its acquisition, purportedly to reduce debt.
Importantly, despite using Covid as a whipping post to excuse years of decline, A-shares of Lionsgate started sliding precipitously since September 2017, when they traded at $34 before bottoming out at $6 in December 2019, long before mandated theater closures. Shares trade around $8 as of the date of this article.
---
Anonymous Leaks About CBS's Starz Offer and an Industry Bidding War
In May 2019, days after Lionsgate announced disappointing financial results to investors, an anonymous leak emerged that CBS was preparing to purchase Starz for $5 billion, propelling the shares up 15%. The lack of corroboration and the fact that Lionsgate was valued at far less than $5 billion at the time raised serious questions about possible market manipulation.
Supposedly, Lionsgate asked CBS to raise its bid from $5 billion to $5.5 billion. However, no formal offer was ever made, and the rumors and news of ongoing talks soon fizzled out.
These rumors were strikingly similar to unsubstantiated claims made in 2018 that Lionsgate was the subject of a bidding war by Amazon, CBS, Comcast, Verizon, Viacom, and Hasbro.
Amazingly, on the same day that Amazon announced its $8.45 billion purchase of MGM, Lionsgate announced that StarzPlay would now be Lionsgate+ in 35 territories outside the U.S., and, shockingly, it would spin off Starz not to sell it as previously reported but to sell Lionsgate. The market barely batted an eye when Lionsgate pulled this bold turnabout.
---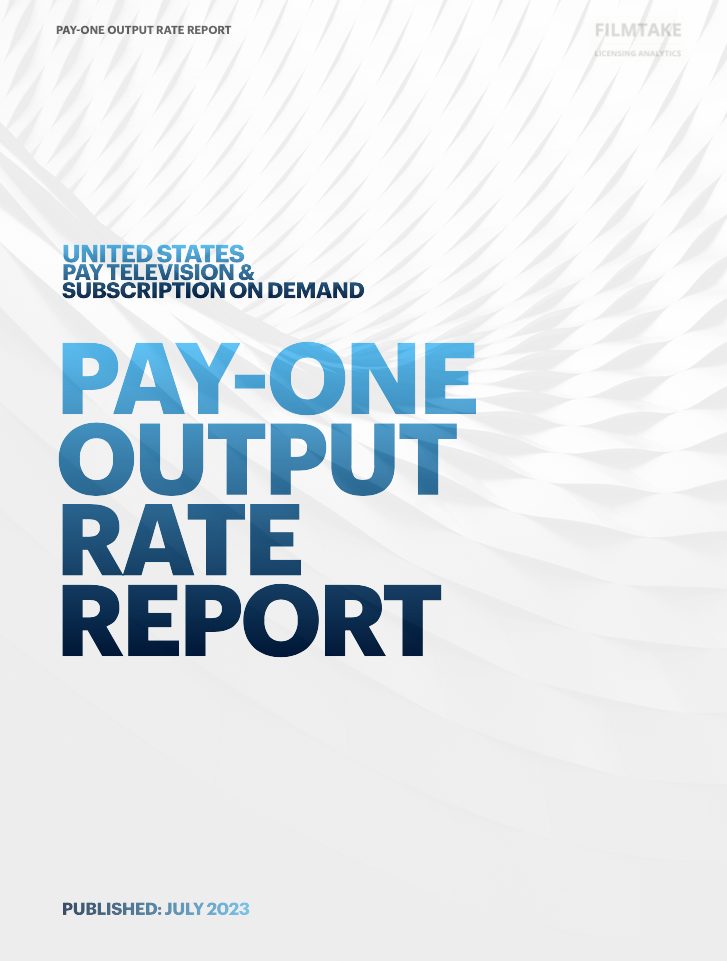 The Pay-One Output Rate Report takes you inside the Pay Television Licensing Agreement between a Distributor and a PayTV Service, covering Feature Films released between 2013 and 2021.
The Report distills and enhances complex details from multiple agreements providing media pros with unparalleled business intelligence to prepare and evaluate estimates, pitches, and financial calculations.
Download Price: $795
The 25-page PDF includes principal terms, rate cards, and case studies for Pay-One Rights to Feature Films transmitted via Pay Television in the United States.
---
Toymaker Hasbro Carves Entertainment One Into Pieces
Similar to financial maneuvers that Lionsgate has tried to make since it acquired Starz, enter the toymaker Hasbro which purchased Canadian independent film and television producer Entertainment One, in 2019 for $4 billion.
Despite owning significant intellectual properties that have been turned into films and shows since the 1980s, Hasbro decided to carve up eOne into three pieces, two of which would be auctioned off, including its music, film, and television divisions.
The Great Reset: Ever-Increasing Content Spending Leads to Financing Exodus
The most constructive segment to Hasbro was eOne's Family Division, including Peppa Pig, which was rolled into its licensing and merchandising operations. eOne's Music Division was sold to Blackstone in 2021 for $385 million.
What remains is eOne's film and television production operations and related global distribution and a 6,500-plus title content library. There have been many suitors over the last year, including Blackstone, CVC Capital Partners, Fremantle, and Apollo Equity Partners. However, recent rumors have indicated that Lionsgate, Legendary (which received $760 million from Apollo Equity Partners in 2021), and GoDigital Media Group are in the final round of negotiations.
It's hard to speculate on a valuation for the film and television assets in the current market, but Hasbro will likely take a sizable loss on the $4 billion purchase of eOne.
---
FilmTake Away: Missed Opportunities Put Into Question Lionsgate's Future
Since early 2022, Lionsgate market cap has plummeted from $3.5 billion to under $2 billion. The company lost $188 million in 2022, but after a series of financial machinations, including adjustments and impairments, Lionsgate recorded an astronomical loss of $2.01 billion for the year ending in March 2023.
Under such circumstances, it's unlikely that Lionsgate will entice enough demand from potential buyers of Lionsgate itself or Starz to compensate for purported missed opportunities anonymously leaked to the press in 2018 and 2019.
---