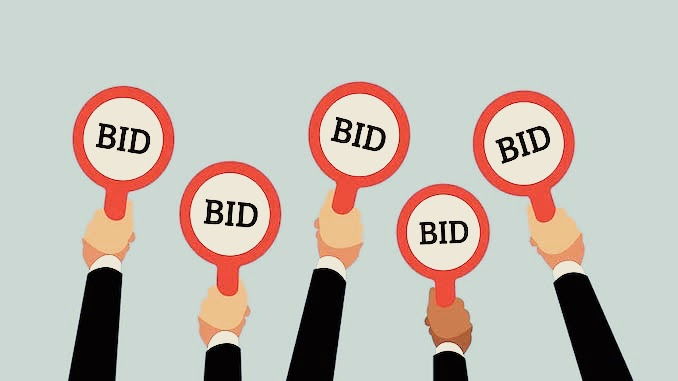 Disney is the streaming leader in India after acquiring Star India in its takeover of Fox in March.
Not to be outdone, NBCUniversal, who competed against Disney for Fox, is planning to follow Disney's lead in India with the purchase of Zee Entertainment.
Comcast, the company's parent, is leading a team of investors to purchase Zee Entertainment, one of India's largest media companies.
Since losing the opportunity to acquire Fox after Disney trumped Comcast's bid last year, the company has been scouting media companies in India and other high-growth markets.
---
Zee Entertainment
Zee Entertainment owns 40 domestic television channels in 10 different local languages. The channels have a reach of over 1.2 billion viewers. As of 2019, Zee controls 20% market share of India's fractured media landscape.
A potential deal-breaker, beyond Zee's valuation, is who will have operational control. According to local reports, both Zee's chairman and the investors want control over company after any deal.
The investor group includes Comcast, the family office of James Murdoch, and several investment firms including Blackstone. Facebook is also said to be interested in making a bid.
After acquiring Sky for $40 billion, Comcast is yearning to double-down with a series of international acquisitions. However, after paying a rich premium for Sky, funded by debt, Comcast's next deal must be financially sound, this is why they are pursuing Zee with other investors.
---
Disney Leads India
When Disney purchased the bulk of Fox's assets in March, it acquired Star India. The deal instantly made Disney the owner of Star India's Hotstar, the most successful subscription-video-on-demand provider.
Star India is a 28-year-old network that controls over 10 television channels and a massive catalog of content in multiple Indian-languages.
Similar to China, most subs in India only access free content made available via online platforms. However, Hotstar, Amazon Prime, and Netflix have been able to capture some paid subscribers.
---
India's SVOD Market
As of May 2019, Hotstar has around 3 million subscribers paying either $4.29 per month or $14.28 for the entire year upfront (which is $1.19 per month). Amazon Prime, which launched locally in 2016, has roughly 2.5 million subscribers who are paying $1.19 per month.
And Netflix has managed to capture 1.2 million subscribers at a monthly fee between $7.15 and $11.50 per month. However, Netflix plans to make massive cuts in its monthly fee to attract new subscribers. Recently, the company started offering mobile-only plans for $1 per week in order to gain traction.
About 80% of the content on Hotstar is offered for free.
Hotstar was launched four years ago as India's first mobile streaming platform. The majority of content watched on the service consists of cricket matches, user-uploaded videos similar to YouTube, local films and television programs. Hotstar logs over 300 million monthly users, which is 10% more than YouTube.
---
Sony Deal Stalls
In January, Sony was in talks to acquire a stake in Zee. The talks, which broke down, came a few months after Essel Group, which owns a 41.6% stake in Zee and operates more than 65 entertainment channels, revealed that it was looking to sell part of its interest. Essel Group is an Indian conglomerate headed by Subhash Chandra.
In February, reports appeared in the media that Essel Group was in talks to selltheir shares from Zee to pay off the debt. Sony, Comcast, Apple, and Reliance were all shortlisted for the bid.
The deal would have greatly increased Sony's presence in India, one of the fastest growing media markets in the world. Sony currently operates nearly 30 channels in India, maintains a large presence in sports programming, and offers a free OTT platform called Sony LIV.
---
Cracking Into India
There are many unique challenges facing streaming services trying to build sizable monthly subscription video service in India.
First, the fee that most Indian viewers can afford to pay is too low to justify a robust library of current content. If Disney, and perhaps soon to be NBCUniversal, decide to pursue a subscription-only model, they will need to focus on the top 100 million most connected viewers with enough disposable income. However, they could follow Sony's lead and provide a free video service.
Second, the tastes of Indian audiences are extremely difficult for U.S-based companies to decipher. Finally, there are several languages and cultures in India. For example, Hotstar has programs in eight different languages, Amazon Prime in nine, and Netflix in seven local languages.
However, India's plummeting mobile-data costs and access to cheap smartphones provides the groundwork for mobile SVOD services to thrive.
Between Amazon and Netflix, the latter is doing the most to produce local content. Netflix has produced several local-language dramas and the ever-popular love stories. Currently, Netflix has 19 films and shows in production, followed by Amazon Prime with eight.
---
FilmTake Away
To survive in an environment with viewers unaccustomed to paying a monthly subscription fee, SVOD services will likely need to incorporate an advertising component. According to BCG Consultancy, online ad revenue is expected to explode from $500 million in 2018 to $5 billion in 2023.
India might prove the testing ground for hybrid subscription-advertising model that can be implemented in the U.S. and other developed markets.
---