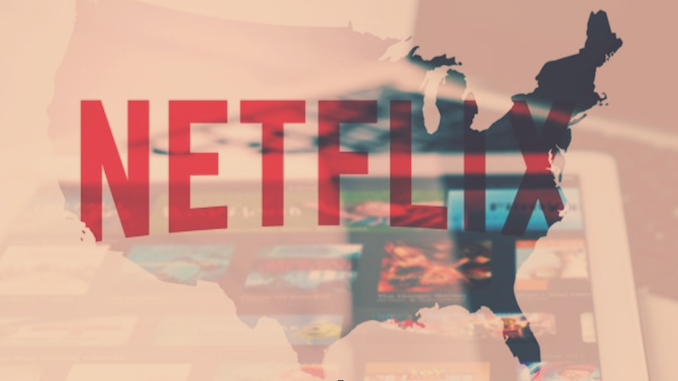 Netflix lost subscribers in the United States for the first time in nearly a decade.
Netflix reported 126,000 fewer U.S. subscribers at the end of June compared to March. Currently, Netflix has 60.1 million U.S. subscribers and 90.4 million around the world. The last time the company lost subscribers was in the fourth quarter of 2011.
Netflix expects to add 800,000 U.S. subscribers during the third quarter based on the strength of the company's crown jewels, including the third season of Stranger Things, which was released July 4th, as well as new seasons of The Crown and Orange is the New Black.
If subscribers continue to decline in the third quarter, it would indicate that U.S. subscribers have likely peaked. However, a decline is unlikely based the release of the shows mentioned above and general subscription trends. The second quarter has long been the worst performing period for Netflix.
---
Cancelling Netflix
A recent survey revealed what would cause subscribers to end their Netflix plan. Pricing was the top concern, 55% of respondents said $11.99 would be the top price they would pay, while 23% said they would cancel Netflix if Disney leaves the service, 19% if Friends leaves, and 14% if The Office leaves.
Although, the survey is limited by only consisting of 1,500 respondents, it is worth noting that all four factors are happening. Netflix raised the price of its standard plan in January 2019 to $12.99, up 45% since 2014 when it cost $8.99 per month. Disney is in the process of pulling its content from Netflix for its forthcoming streaming service Disney+ and both Friends and The Office are no longer going to be available once their licensing agreements expire.
---
More For Less
Netflix is spending greater sums to acquire fewer subscribers in the U.S. The high cost of acquiring subscribers was an issue Netflix appeared to have under control in 2017, but marketing expenses in 2018 and 2019 have doubled since then.
In 2017, Netflix paid an average of $124 per subscriber to add nearly 5 million domestic subscribers. In 2018, to add 5.7 million domestic subscribers, Netflix spent around $180 per subscriber.
Through the first six months of 2019, Netflix's customer acquisition costs have ballooned to $292 per subscriber.
Based on the standard service fee of $12.99, a subscriber would have to remain a paying customer for nearly two years in order for Netflix to breakeven just on the acquisition costs, which does not include content production, licensing or operations. Even at 2018's acquisition rate of $180 per subscriber, it would take nearly 14 months to recoup marketing expenses.
Obviously, spending double the amount to acquire half the subscribers is not sustainable.
---
International Slowdown
Although, Netflix gained 2.8 million international subscribers in the second quarter ending June 30, it was the worst quarter in terms of international additions that Netflix has posted in four years.
The addition of 2.8 million subscribers was a massive decline compared to the first quarter when Netflix added over 7.8 million subscribers outside the U.S. More troubling is the decline from year-to-year. In the second quarter of 2018, Netflix added over 4.5 million international subscribers.
Netflix is orchestrating a costly global expansion by producing content for multiple markets including, India, Spain, the U.K., Mexico, and others. A subscriber slowdown during the company's internationally-focused expansion would be doubly misfortunate.
On the bright side, Netflix gets much more bang for its marketing buck overseas. The company only spent $70 per subscriber to add over 10 million new international subscriptions through the first six months of 2019.
To reverse an international subscriber slowdown, Netflix could shift its marketing dollars away from the domestic market and start spending more around the world.
---
Nowhere To Go
It's likely that the 60.2 million subscribers Netflix reached in March 2019, is the new high watermark. With approximately 120 million total households in the U.S., Netflix might have reached saturation.
Netflix is more optimistic, citing its own research, the company states its programming now accounts for 10% of television screen time in the U.S., and have concluded that there is plenty room to grow.
It is likely Netflix's U.S. subscribers will peak around 60 to 65 million subscribers especially after the launch of Disney+ and HBO Max. If Netflix exhausts the limits of the subscription-only model, they could always pivot to offering an ad-supported option.
---
FilmTake Away
Many factors are contributing, or will contribute, to Netflix's subscriber slowdown.
First and foremost, there has been a noticeable deterioration in the quality of Netflix's original content. This is to be expected when producing hundreds of films and series content around the globe. As it stands, Netflix has a handful of original shows that propel new subscriber growth.
Second, Netflix will soon face stiff competition from the world's largest media companies when three major studios and Apple introduce streaming services.
Third, many subscribers have complained that the company focuses heavily on certain narratives aimed at only a subset of the market. This approach is starting to alienate large swaths of its longtime loyal subscribers that will find it easy to switch to another streaming service.
Lastly, the growing trend among subscribers, especially those under 30, that rotate between three or four services throughout the year will not only impact Netflix, but also Hulu and streaming newcomers. Amazon Prime is insulted from this problem, since its service is still an add-on to the shipping service.
---