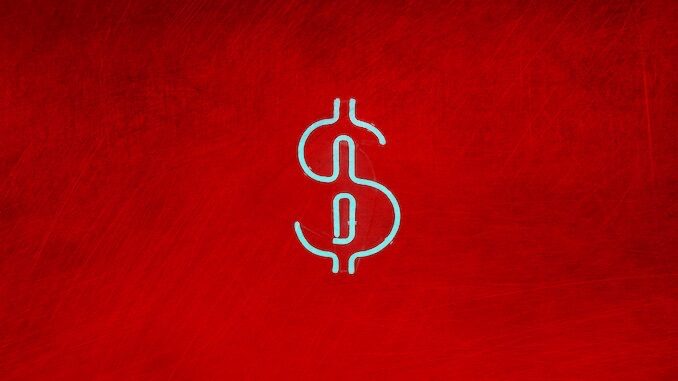 Netflix uses a series of offshore tax havens to shield itself from paying taxes around the world. However, as countries struggle in a self-imposed recessionary environment, the jig might finally be up.
Last week Her Majesty's Revenue and Customs announced Netflix would be required to claim the revenue it generates in the UK starting in 2021.
The UK is not the only territory tired of Netflix and other digital companies such as Apple, Google, and Amazon displacing local businesses while avoiding taxes.
Several European countries, Canada, and multiple countries in Asia are finally taking measures to impose digital tax regimes to reduce the effectiveness of offshore tax-havens.
---
Her Majesty's Revenue and Customs
Netflix has over 12 million subscribers accounting for more than £1 billion in revenue. The think-tank Tax Watch estimates that Netflix diverts approximately £300 million in profit from the UK to low-tax jurisdictions in the Netherlands and Luxembourg.
Starting in 2021, Netflix's revenue in the UK will be recognized there and liable to pay UK corporate income taxes instead of redirecting revenue through the Netherlands and Luxembourg.
Coinciding with the UK's stricter tax policies, and in perhaps a move to influence the government to lessen its tax burden, Netflix announced it would double its production spending to over $1 billion, funding such titles as The Witcher and The Crown.
Netflix will fund more than 50 episodic titles and films in 2021. As previously reported, Netflix has made its UK home at Shepperton Studios with a 10-year lease for 14 sounds stages and office space.
Since the US streaming giant started expanding in Europe in 2014, it has used its Luxembourg subsidiary as the Licensor for all content licensing agreements in Belgium, France, Germany, the Netherlands, Scandinavia, and the UK.
---
Canada Comes Calling
In November, Canada announced that it would impose new taxes on US-based technology companies, including Facebook, Google, and Airbnb, to pay for coronavirus stimulus packages.
The announcement is in addition to legislation compelling streaming companies, such as Amazon Prime and Netflix, to veer a certain percentage of their Canadian revenue to fund local content.
For the first time, Canada will require foreign digital platforms and services to collect federal GST and HST taxes on sales to Canadian consumers starting on July 1, 2021. The government estimates it will collect $1.2 billion in new federal revenues over five years from the move to collect GST and HST taxes.
The move by the government could impact the prodigious physical production taking place in Canada by streaming companies. Netflix, Amazon, and Apple are filming several originals in Canada, taking advantage of local tax incentives, soundstages, and production crews.
---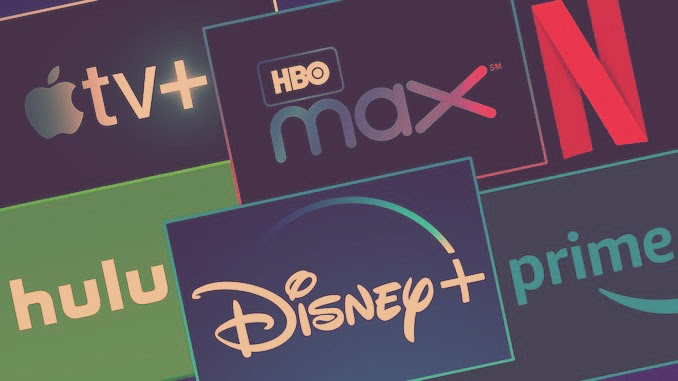 Accurately value film streaming revenue by combining comprehensive data from multiple SVOD licensing agreements.
Benefit from nonpublic rates to uncover what streamers pay for films.
---
Asian Expansion
Netflix has almost reached 200 million global subscribers, but it is nearing a saturation point in most developed markets, especially as new streaming services like Disney+ and Hulu gain ground. Since launching in 2020, Disney+ has already gained 74 million subscribers, and Hulu, which is owned by Disney, has 37 million subscribers, growing by 28% in 2020.
Without access to China, Netflix's last hope to continue growing is in Asia. Netflix will double its original content spending in Asia in 2021 to help drive enthusiasm in local markets. The streaming giant faces stiff competition from local services such as Tencent's Viu, iflix, and WeTV.
In November, Vietnam's information minister accused foreign streaming companies like Netflix and Apple of evading taxes, saying it creates unfair competition for domestic firms. Netflix has never paid taxes in Vietnam despite growing 60% year-over-year from 2019 to 2020.
Local television platforms pay significant taxes and are expected to lose over a million subscribers in 2020. Currently, there are 14 million pay television subscribers in Vietnam. In 2020, Netflix will generate over $43 million in Vietnam tax-free from its one million subscribers.
Spending across Asia, including major markets like Korea, is expected to exceed $1 billion next year. Since 2018, Netflix has spent nearly $2 billion on original and licensed content in Asia, which produced over 220 original titles since expanding there in 2015.
---
FilmTake Away
Despite technology companies providing large political donations to politicians of all stripes and being the most prodigious funders of lobbyists in the world's major capitals, they are finally called to task for their tax avoidance structures.
---