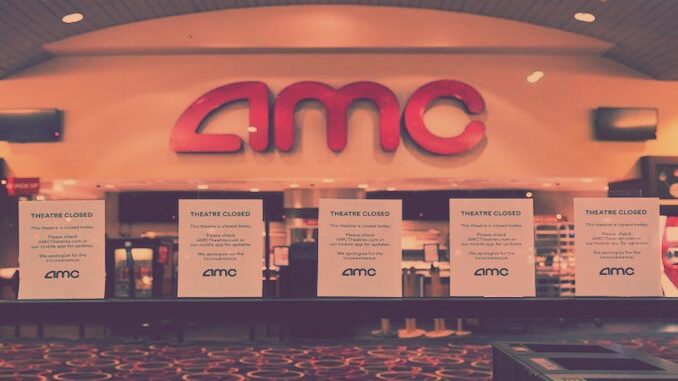 The world's largest theater chain faces imminent bankruptcy if shareholders fail to purchase 200 million new shares being offered by the company.
The proposed share sale could prolong, but not guarantee, a default on its debt. If AMC cannot sell $725 million in new shares, the company will be forced into bankruptcy, and its equity shareholders will suffer a total loss. Equity has a lower repayment priority than debt and is often liquidated in bankruptcy.
At the end of August, AMC sold $500 million in equity shares, but even with minimal operating costs due to closures, the company was burning through $115 million a month, mainly in debt payments. In October, AMC sold another $180 million in shares but said it might run out of cash by year's end if it couldn't raise additional funds or if industry conditions didn't improve.
AMC is pinning its hopes on a coronavirus vaccination that will return attendance to normal, which is unlikely to happen on the scale necessary to save the theater owner.
---
Theatergoing Wanes
Well before the 2020 lockdowns, theater attendance was declining primarily due to excessive ticket and concessions prices, disruptions by mobile users, a plethora of commercials, and fewer prestige films in favor of superhero fare. Streaming services capitalized on this decline by expanding their platforms worldwide and producing comparable original content.
In North America, the number of tickets sold has slowly decreased since the highwater mark in 2000. Likewise, in the UK, admissions have hovered around 170 million per year since 2005 despite sizable population increases.
According to recent surveys in the US, if new films were available in both theaters and via streaming for the same price, around 75% of respondents would choose to stream first-run features at home rather than going to a theater. Only about 10% said they would prefer to see a new release in theaters.
Perhaps more troubling, nearly 40% of respondents said that they would go to the cinema less often in the future, and 10% said they might never go again.
Hollywood studios are forgoing the traditional theatrical release model that has operated for over seventy years, which could result in a contraction of the theatrical market by 50% even if theaters fully reopen.
---
Warner Bros. New Releasing Model
Warner Bros. will release its entire 2021 film slate through its new streaming platform, HBO Max, simultaneously when they premiere in theaters.
Last month, the company decided to release Wonder Woman 1984 on HBO Max and in theaters on Christmas Day after delaying the theatrical premiere for several months.
News of the company's new dual-releasing model combined with AMC bankruptcy fears sent shares on Thursday of AMC down 16%, Cinemark fell 22%, and Marcus was down 13%.
AMC's biggest rival, Cineworld, the owner of Regal theaters in the US, landed a rescue financing package last week whereby lenders put up a $450 million loan to postpone a bankruptcy filing and bridge the company to an anticipated recovery.
Warner Bros. will release 17 films in 2021 meant for the big screen on HBO Max for 31 days, including Dune, Godzilla vs. Kong, and The Matrix 4, coinciding with their debut in theaters.
The new releasing model is unprecedented and goes one step further than the historic arrangement between Universal and both AMC and Cinemark.
---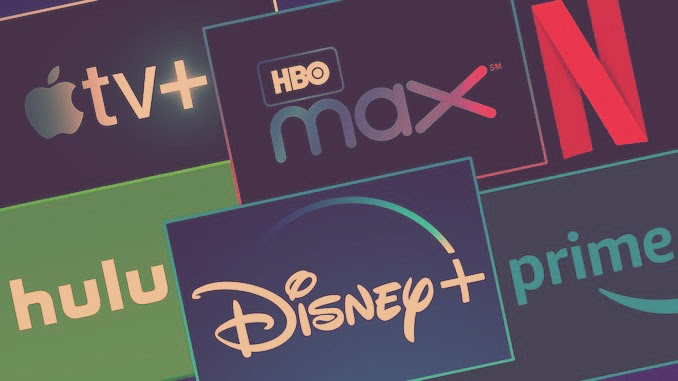 Accurately value film streaming revenue by combining comprehensive data from multiple SVOD licensing agreements.
Benefit from nonpublic rates to uncover what streamers pay for films.
---
End of Exclusivity
In October, Universal and AMC agreed to collapse the window of time films screen exclusively in theaters from 90 days to 17 just days before becoming available on PVOD.
The current deal only applies to films released in the US, although Universal and AMC are embarking on similar talks outside the US. Three-quarters of the world's exhibition is outside the US, and it will be difficult for Universal to reach international deals where theaters enjoy robust government protection.
Until the historic deal, theater chains have never shared any of the studio's profits once a film leaves the theater. However, Universal will provide AMC an undisclosed portion of its digital rental revenue in exchange for AMC collapsing the 90-day window. It's unclear if this arrangement will result in legal challenges from the studios or other exhibitors.
Following the deal between Universal and AMC in October, Cinemark, the third-largest theater chain in the US, signed a similar agreement with Universal in November to allow the studio to move releases to premium video-on-demand in as few as 17 days.
---
FilmTake Away
With unprecedented changes impacting the film and television industry in rapid succession, it's more important than ever to understand the streaming licensing market and the prevailing rates paid by Netflix and other streaming services worldwide.
---