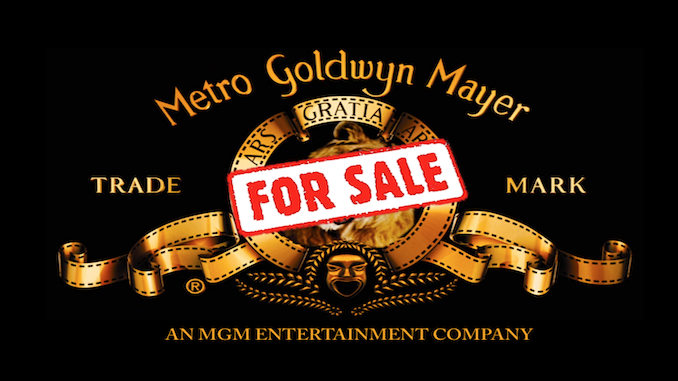 Metro Goldwyn Mayer, the once legendary Hollywood studio, is again up for sale for the second time in a year.
MGM currently operates as a film and TV production company and holding entity for an impressive catalog of content rather than a studio.
FilmTake reported in January that Apple was considering buying MGM to boost its new streaming service; it's unclear if Apple is a current suitor.
MGM has engaged Morgan Stanley and LionTree Advisors to begin the formal sale process.
---
A Price Too High
In January, sources close to the negotiations claimed MGM could fetch as much as $10 billion, an assertion wholly in the realm of the absurd.
After government-mandated lockdowns delayed the release of the latest James Bond film, No Time to Die, MGM tried to sell the film to Netflix for $600 million in late October. The figure proved too rich, even for the loose spending streaming service. Currently, the film is slated to be released in theaters in April.
MGM exited Chapter 11 bankruptcy protection a decade ago that erased $4 billion in debt, and has achieved moderate success producing a handful of Bond films and several popular television shows distributed by other studios or streaming services. The company has been a subject of a buyout since it emerged from bankruptcy in 2010.
Previously, both Apple and Amazon were potential buyers, but MGM's valuation has always been too high for serious buyers.
After the abysmal start to Apple's new streaming service, the company is searching for relevance with a new leader and a possible strategic acquisition.
Several Chinese companies also kicked the tires at MGM, but after losing billions on AMC and other media acquisitions, their love affair with Hollywood seems over.
The chairman of MGM's board, Kevin Ulrich, who is also the CEO of hedge fund Anchorage Capital, reportedly wants $7.5 billion for MGM. According to financiers familiar with MGM's market value is around $5.5 billion at best.
Anchorage Capital, MGM's largest shareholder, has been under pressure to exit MGM through a sale, especially more recently after Ulrich was accused of sexual battery of a woman in 2019. MGM has operated without a chief executive for two years since the ouster of CEO Gary Barber, who was previously pushing for a sale.
Anchorage, Highland Capital, Davidson Kempner Capital, and Owl Creek Investments each owned more than 10% of outstanding shares of common stock in MGM as of September.
MGM is also interested in offers from private equity firms or blank-check companies known as SPACs (special purpose acquisition companies) that have become a more popular and infinitely more risky way for firms to go public.
---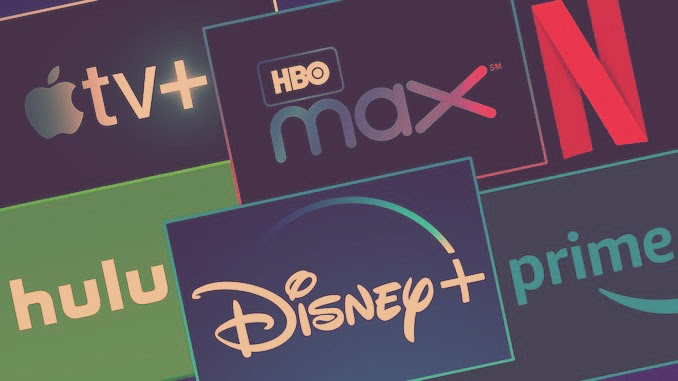 Accurately value film streaming revenue by combining comprehensive data from multiple SVOD licensing agreements.
Benefit from nonpublic rates to uncover what streamers pay for films.
---
Fighting For Relevance
MGM's library includes 4,000 movies, including the Bond franchise, Robocop, The Pink Panther, and The Silence of the Lambs. Its scripted TV division is responsible for Fargo and Vikings.
In 2017, MGM became the sold-owner of Epix after Lionsgate divested the service following the purchase of Starz. The $1.03 billion deal gave MGM a premium television network that was available in 45 million US homes at the time, which has only been in decline since the deal.
In early 2019, Epix entered into the crowded subscription streaming market with the launch of Epix Now, a stand-alone option for $5.99 a month. The service has failed to register a blip on the streaming radar screen and is not ranked among the US's top 15 SVOD services.
---
FilmTake Away
Given the economic pressures on most traditional media businesses, a deal will likely not come from that quarter. However, the lockdowns have propelled online giants to record levels, and with Apple and Amazon moving further into the production business, they are likely the two top suitors.
Also, as Netflix continues expanding its Hollywood presence amid the lockdowns, the company is likely in the running for the right price.
It is the opinion of FilmTake that at MGM's current asking price, a buyout is probably a smokescreen for internal conflicts between its private equity and hedge fund investors.
---