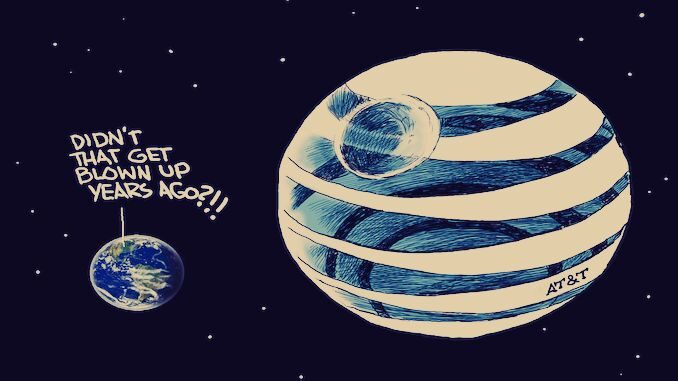 AT&T's decision to acquire a declining DirecTV in 2015 and a bloated WarnerMedia in 2018 were massive miscalculations.

Once the monopolistic telecom giant reached the heights atop a $180 billion mountain of debt, the completeness of its failure was evident as it looked around for assets to sell.
---
AT&T's Great Escape Takes Shape After DirecTV and WarnerMedia Selloffs
The 2015 buyout of DirecTV, at the satellite provider's peak, cost AT&T a whopping $67 billion ($48 billion plus debt). Soon after AT&T's purchase, subscriptions went into freefall, plummeting from 20.5 million in 2014 to 15 million by mid-2021.
Desperate to raise capital to pay down its debt, in March 2021, AT&T announced it would sell a 30% stake in DirecTV to TPG Capital. The private equity group will hold and manage the declining assets of DirecTV, AT&T TV, and U-verse through a newly formed company.
Under the terms of the deal that officially closed in August 2021, the ailing satellite provider was valued at a meager $16 billion, some $50 billion less than six years.
While it took half a decade for AT&T to understand the folly of its untimely DirecTV purchase, it took just three years for AT&T to acknowledge that its half-baked buyout of WarnerMedia in 2018 for $85 billion was another monumental miscalculation.
AT&T's realization manifested in the May 2021 announcement that it would spin-off WarnerMedia into a new company managed by Discovery (more deal details below).
---
AT&T's Divests Minority Interest in DirecTV After It Loses 70% of Its Value
DirecTV subscriptions have plummeted from an all-time high 20.5 million at the end of 2014 to 15 million by mid-2021. When AT&T acquired DirecTV in 2015, the satellite cable provider controlled 25% of the pay-television market in the United States, but DirecTV started shedding subscribers in early 2017, which only accelerated.
Over 3 million AT&T video subscribers canceled their service in 2020, forcing the company to write off nearly $16 billion as an impairment when it reevaluated its US video businesses. In 2019, through all its divisions, AT&T lost over four million total video subscribers.
Most of the losses come from DirecTV's satellite model and the poor performance of AT&T TV, an online streaming service launched in March 2020 to catch subscribers leaving DirecTV by offering a smaller selection of live television channels. AT&T TV is not performing as expected, matching the former performance of DirecTV Now, which started losing subscribers in mid-2018.
---
Get Unrestricted Access to SVOD Rate Cards for Films Streaming Worldwide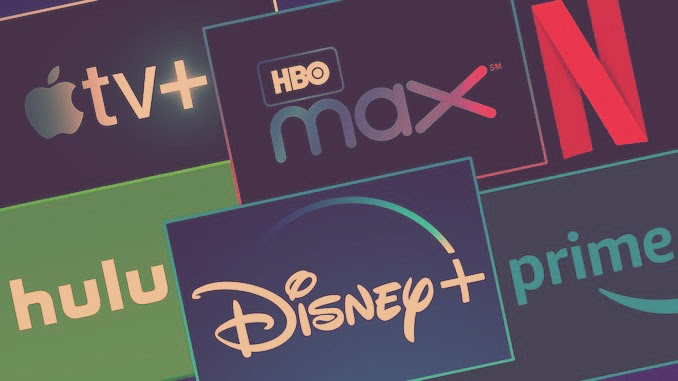 The SVOD Film Licensing Series enables you to calculate past, present, and future film revenue.
Exploit nonpublic licensing rates to uncover what streamers pay for content.
---
WarnerMedia Lands in Discovery's Capable Hands After Years of Mismanagement
Discovery paid $43 billion in an all-stock transaction for 29% of a newly formed company that will hold WarnerMedia's film, television, and streaming assets. While AT&T shareholders will retain 71%, Discovery will manage the company led by its CEO David Zaslav. WarnerMedia will become an investment for AT&T instead of an ongoing operation.
The deal is expected to close in mid-2022 after regulatory approval and a vote by Discovery's shareholders. Once finalized, the combined company will have direct-to-consumer services in more than 200 countries and benefit from Discovery's regional expertise and extensive local-language content.
---
AT&T Media Fire Sale Includes Assets in Latin America and Europe
The divestments of DirecTV and WarnerMedia are a continuation of AT&T's goal to focus on core assets to pay down its debt.
In June 2021, AT&T sold DirecTV's subsidiary in Latin America to the private holding company Grupo Werthein. The unit provides digital entertainment to 10.5 million subscribers in 11 countries through Vrio, SKY, DirecTV, and DirecTV GO OTT. However, Vrio's broadband operations in Colombia and AT&T's interest in SKY Mexico will remain a part of AT&T.
In late-2020 the company sold multiple assets, including its wireless and wireline operations in Puerto Rico and the US Virgin Islands to Liberty Latin America for nearly $2 billion, its anime streaming service Crunchyroll to Sony for around $1.2 billion, and its majority stake in Central European Media for $1.1 billion.
And in April 2019, AT&T sold its minority share in Hulu to Disney for $1.43 billion. The disposition proved profitable; Time Warner originally purchased its 10% stake in August 2016 for $586 million.
---
FilmTake Away: AT&T Loses $50+ Billion on Half-Baked Media Ambitions
After losing tens of billions on these failed forays into content production and distribution, the writing was on the wall that AT&T needed to start selling stakes in its recently acquired media assets or risk weakening its monopolistic grip on telecom and internet delivery.
---