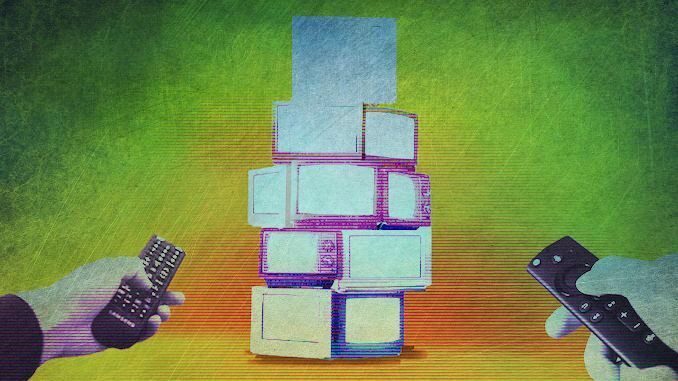 At the start of 2020, consumers in the United States subscribed to an average of three paid streaming services, but after months of government-mandated lockdowns, the number has increased to five.
Yet, because there are many more streaming choices and these services are easy to cancel, many people are hopping between multiple platforms, known as churn.
---
Hit and Run Subscribers
The streaming market has matured rapidly in the United States; 76% of households subscribe to at least one paid service, a 21% increase since 2018. Remarkably, consumers on average subscribe to five services—up from three just before the lockdowns. However, nearly two-thirds of these subscribers signed up to watch a specific program and canceled once they finished it.
With the rising production costs and the prevalence of "hit and run" subscribers who watch the latest popular show then cancel, streaming services will likely start requiring longer-term contracts. It won't be long before streaming services offered by the major media companies consider reverting to unpopular business practices that made them so profitable in the past yet universally despised.
Subscription hopping is accelerating with the introduction of multiple new OTT offerings with no cancellation limitations, the increasing reliance on screens to entertain children, and viewers exhausting shows and films that interest them through binge-watching.
With increased competition, which is driving subscription hopping, streaming services might soon struggle to retain subscribers long enough to recoup the costs expended to acquire them. At the start of 2020, 20% of consumers who subscribed to a streaming service had canceled in the previous 12 months, but by October 2020, 46% had cut at least one service over the last six months.
Advertising Subscription Competition
Worse still for many SVOD services is the rise of Advertising Video-on-Demand (AVOD) services being launched and expanded by the major media conglomerates.
Since Netflix transitioned from a disc platform to a streaming one, SVOD has been the dominant business model for streaming video services in the United States. However, competition from free ad-supported services is growing.
Netflix and Amazon have gathered the bulk of US SVOD subscribers. However, AVOD services are much more evenly distributed across the top dozen free services.
The most troubling aspect of streaming hopping for SVOD services is the massive sums spent to acquire subscribers. Depending on the platform, companies spend on average $200 per year on marketing to acquire a single subscriber. Estimates vary, but for paid streaming services to break-even, they must retain a new subscriber for 15 months.
Exacerbating this deficit are free trials and partnerships, which further delays profitability. Some providers offer bundles with other entertainment options or partnerships with telecoms to incentivize subscribers. For example, Verizon now includes Disney+, Hulu, and ESPN+ bundle with some plans.
---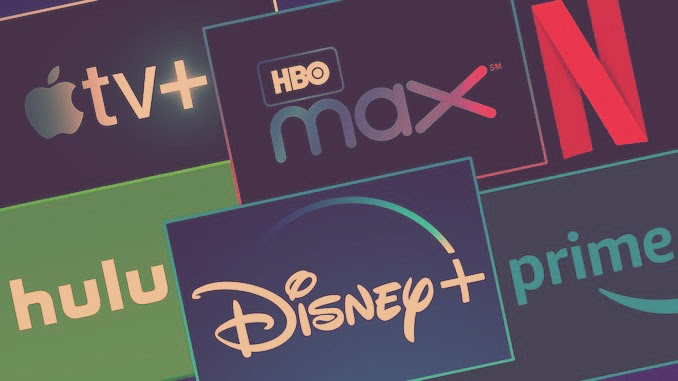 Accurately value film streaming revenue by combining comprehensive data from multiple SVOD licensing agreements.
Benefit from nonpublic rates to uncover what streamers pay for films.
---
Subscription Spend
For over three decades, cable and satellite-based PayTV have enjoyed historic profit margins fueled by advertising revenue. However, with more viewers cutting the cord in favor of streaming services, one of the most profitable business models is disappearing.
Pay-TV customers in the US spend around $111 per month for their bundle of services, which includes internet service. Currently, PayTV subscribers pay on average $26 per month for SVOD services, while those without PayTV spend $31 per month.
These subscribers also spend an average of $21 per month on Transactional Video-on-Demand (TVOD) from iTunes, Google Play, or through their cable provider.
---
FilmTake Away
Standing out among dozes of streaming services is the main challenge facing the ever-growing list of streaming platforms. There are several steps that these companies could take to improve subscriber loyalty, which has always been the weak point for media distributors who operate as wholesalers rather than service providers.
The first improvement would combine tiered pricing models and provide exclusive content to expand audiences and engagement, creating a more membership relationship.
Also, services could discover and track viewership habits and interests to tailor options, adding more value to drive retention.
Lastly, services could also add a TVOD element as many viewers are interested in paying to view a newly released film at home rather than going to a theater, especially after the irreparable harm caused by the unprecedented lockdowns.
---