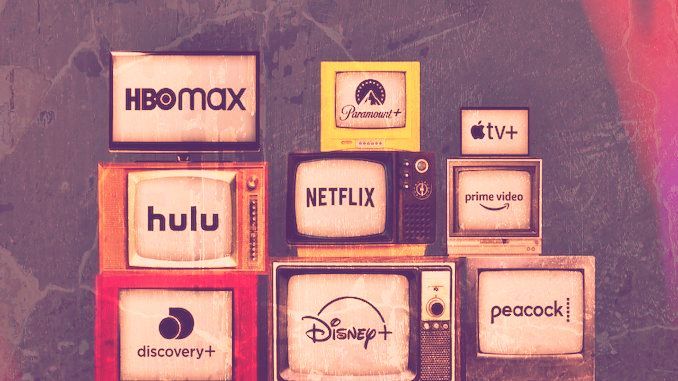 Top premium streaming platforms, including Netflix, Amazon Prime Video, Disney+, Apple TV+, Paramount+, and Max, are on target to spend $42 billion for original and acquired film and TV by the end of the year.

Content acquisitions (versus originals) by premium streamers will grow 5% in 2024, reaching $14.8 billion. Crime, romance, and dramas lead the pack in acquired content spending.
Content Strategy Under the Spotlight
Netflix and Prime Video, with their massive and diverse subscriber bases, are taking a more balanced approach to genre allocation. However, SVOD services will spend more on crime and thrillers than any single genre, with investment expected to hit $12 billion this year of $42 billion overall, or 29%.
Leading the charge is Apple TV+, on target to spend 40% of its budget on crime and thriller titles. Notwithstanding its effort to follow popular programming trends, Apple TV+ subscribers are by far the most likely to consider leaving; in a recent survey of 5,000 subscribers, 37% indicated that they are likely to cancel their Apple TV+ subscriptions in 2024.
Searching for subscriber engagement at a lower cost has many global SVOD services increasing spending on unscripted content, which is projected to increase by 22% in 2024.
High-budget original films in popular genres, including crime and thriller, sci-fi, fantasy, and comedy, are the primary drivers of growth at premium subscription streaming. However, with more challenging economic conditions, SVOD platforms are more cost-conscious and are expected to focus on content acquisitions over costly originals in 2024.
---
Netflix's Content Strategy: Global Ambitions Meet Economic Realities
While Netflix remains at the forefront of subscription streaming, rising costs and changing viewer preferences alter its global content strategy. For instance, originals produced by Netflix in the US have decreased over the past six years from around 60% to 40% versus acquired content.
Netflix will retain its position as the top investor in global streaming content by spending $15 billion, a moderate 2% increase from last year. In contrast, its competitors Disney+, Paramount+, and Apple TV+ will increase content spending by 10% in 2024.
---
Localized Content vs. Global Appeal
Netflix has spent heavily on local productions in many diverse regions, exemplified by its significant investments in German and Korean programming. This approach aims to make shows that resonate primarily in the markets they were created. However, local content's success varies by region. In countries like South Korea, local content accounts for a substantial portion of viewership. Yet, in many other markets, the dominance of American originals remains unshaken.
Substantial investments in international content have ensured a continuous stream of fresh, non-U.S. films and shows for Netflix despite interruptions from strikes and other industry dynamics. While the content has flowed steadily, non-English episodic television seasons have yet to make a comparable impact on subscriber growth or retention, outside a few examples.
Despite Herculean efforts, Netflix's success still hinges on English-language series produced in the US, which continue to dominate the streaming service and raise questions about the extent international content can drive the platform's growth.
For instance, Netflix doubled its content budget for German-language content to half a billion dollars between 2021 and 2023. Despite these efforts, local originals made up less than 3% of the viewing time by German subscribers.
Even with glowing projections of a newly globalized content market driving subscriber growth, global blockbuster episodic hits from outside the US like "Squid Game" are a rarity.
---
Worldwide Film & Television Distribution Intelligence
Get unparalleled access to market intelligence reports that draw on financial data and insights from dozens of content distribution deals worldwide between key industry participants, including — Distributors, Producers, Broadcasters, MPVDs, Pay Television Providers, and Streaming Exhibitors.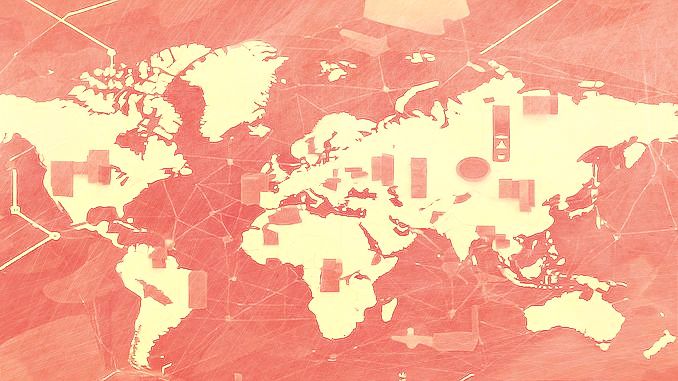 Film and Series distribution rates and terms deriving from dozens of agreements for rights to transmit films and episodic television via PayTV and SVOD.
Choose flexible options for single-user PDF downloads.
Licensing Terms & Included Programs:
Pay-1 & SVOD Rate Cards for Motion Pictures and Series Exhibited Worldwide in Multiple Availability Windows
Motion Pictures: Pay-1, First Run, Second Window Features, Recent Library Features (Tiers AAA,A,B,C), Library Features (Tiers AAA,A,B,C), Current and Premium Made-For-TV Films and Direct-To-Video Films, covering many license periods over the last decade
Episodic TV: Current, Premium, Premium Catalog (1HR & 1/2HR), Catalog Series (1HR & 1/2HR), and Catalog Miniseries + Case Studies on Current Mega Hit, Catalog Mega Hit, and Premium Catalog, covering many licensing terms from 2012-2024
Because most-favored-nation rates operate in practice, the rates and terms apply to a diverse range of content and distributors worldwide in multiple availability windows.
---
Streaming Wars: Not All Will Survive
Once marked by a few leaders, the Streaming Wars have diversified significantly. Netflix, Amazon Prime Video, Disney+, Peacock, Apple TV+, Paramount+, Hulu, and Max are all vying for viewer attention in an ever-expanding and complicated market. No single formula guarantees success, and there are no guarantees that smaller platforms will survive.
Whether Paramount+ and Peacock can achieve the scale needed to sustain a service remains doubtful. However, Paramount and Universal are not alone; direct-to-customer streaming efforts from all the major US media conglomerates remain significant money losers.
---
Churn Rates Are Set to Rise
Churn rates at Paramount+ and Showtime have consistently ranked among the highest among rival streaming services over the last year, particularly against low-churn Netflix, Disney+, and Hulu. Apple TV+ is expected to have twice the churn compared to these premium streaming services in 2024.
Starz had the highest monthly churn, reaching 11.9% in the latest reporting.
However, Apple TV+ subscribers are by far the most likely to consider leaving; in a recent survey of 5,000 subscribers, 37% indicated that they are likely to cancel their Apple TV+ subscriptions in 2024. Netflix and Prime Video fare better, with Netflix having 16% and Amazon having 19% of users considering canceling in 2024, while Disney+ stands at 24%.
---
Churn Rates – Top US Streaming Services – Jan 2022 to June 2023
---
FilmTake Away: A New Era of Streaming Strategy
Netflix's global ambitions are undeniable, but the realities of cost management and regional preferences are forcing a more measured approach. The industry has realized that developing hits on the "Squid Game" scale are nearly impossible to achieve, and a balance between high-budget content and intelligent content acquisitions is essential.
Localized content is pivotal in this diversified landscape, although its impact varies considerably from market to market.
---