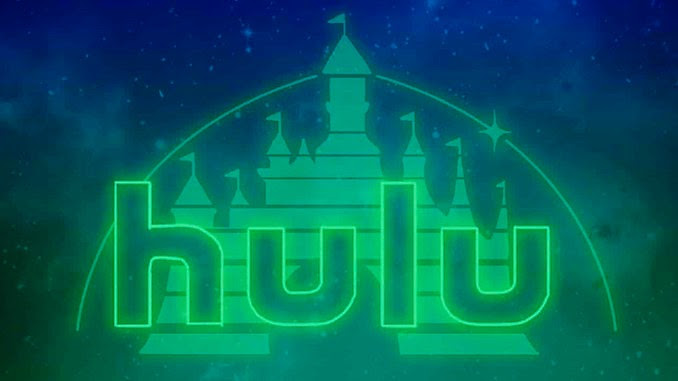 Last week, Disney and Comcast came to terms whereby Disney would take sole control over Hulu.
Comcast will remain a silent partner until 2024, at which time either company can trigger a buyout of Comcast's 33% equity stake.
Derided industrywide for lack of focus, magnified by its many owners, Hulu is known as Clown Co. However, after years of aimlessness, Hulu seems poised to emerge as a true challenger to Netflix.
Disney's deal extends NBCUniversal's licensing agreement to provide Hulu shows over the next three years. However, in the first year NBCUniversal can start putting some of its content on the free streaming service it plans to launch next year.
---
Hulu Outpaces Netflix
Hulu is quietly amassing subscribers in the US at a pace much faster than Netflix.
Hulu added twice as many US subscribers as Netflix in the first quarter of 2019. In the quarter, Hulu added 3.8 million domestic subscribers compared with Netflix's 1.74 million domestic net additions.
In 2014, Hulu only had 6 million subscribers, but by the end of 2018, the company's subscriber base had swelled to over 25 million – an astonishing 316% growth over the last four years. Currently, Hulu has over 28 million subscribers, a long way to go to catch Netflix's 60.2 million US subscribers.
With around 125 million households in the United States, there is reason to believe that Netflix has reached near saturation, especially as several major studios pull popular content from the platform in preparation for launching stand-alone streaming services of their own.
A large part of the Hulu's success, and appeal for attracting new subscribers, is its ability to provide shows from ABC, Fox, and NBC during the current television season.
---
Pricing Wars
Beginning in February, Hulu lowered its pricing for its most popular plan from $7.99 to $5.99 per month. Hulu's announcement came one week after Netflix said it would raise the price of its most popular plan from $10.99 to $12.99 per month.
Hulu also offers a live TV option with Hulu on-demand for $45 per month.
Disney+ will launch on November 12th, costing subscribers $6.99 per month, half the price of Netflix. Besides a vast collection of films from Disney Animation, Pixar, Marvel, and Lucasfilm, subscribers will have access to 25 episodic series from Disney and Fox.
---
Clown Co. History
Before Disney's acquisition of Fox, Hulu's ownership was held in roughly 30% equal shares by Disney, Fox, Comcast (NBCUniversal), with Time Warner (now WarnerMedia) holding 9.5%.
Disney became the majority owner of Hulu with 60% ownership when the takeover of Fox was completed, thus leaving Comcast with 30% share and WarnerMedia with 9.5%.
In mid-April, AT&T, WarnerMedia's new owner, decided to sell its minority share to Disney for $1.43 billion – valuing Hulu at $15 billion. This proved a profitable investment for WarnerMedia, who originally purchased its stake in 2016 at a valuation of $5.8 billion.
Last week, Comcast decided to cede full control of Hulu to Disney. Comcast will remain a silent partner with 33% interest, but Disney will solely run the streaming service and maintain a 66% equity stake.
Comcast and Disney decided to share proportionally in the purchase price from WarnerMedia, which increased Comcast's stake from 30% to 33% and Disney's from 60% to 66%.
Under the terms of the deal, Comcast can require Disney to buy its 33% share, or Disney can make Comcast sell its stake as early as 2024 for a minimum valuation of $27.5 billion. This future valuation is almost double the $15 billion value just agreed upon under the WarnerMedia deal last month.
All future capitalization needed for Hulu, either through debt or equity, will most likely be funded by Disney. However, Comcast can participate, but if it doesn't, its share will be reduced, but not below 21%.
---
FilmTake Away
Disney is taking direct aim at Netflix, which should worry the longtime streaming leader.
In addition to being the box office champ over the last decade, Disney will use Hulu to offer live television and streaming of more mature content from Fox and FX. This will allow the company to save its family-oriented content for Disney+, its new streaming service launching in November.
Also, as the owner of ESPN, Disney can dominate sports programming with its new streaming service ESPN+. Live sports is the biggest (and maybe only) driver for live television. Disney confirmed that it would offer a bundle of all three services – Disney+, ESPN+, and Hulu.
Netflix already has much to worry about with nearly $19 billion in streaming content obligations and its $12.4 billion debt load; Netflix is digging a hole that is surpassing $30 billion.
To make matters worse, Netflix's market capitalization is $154 billion but its stock trades at a mind-blowing 127 times earnings. Comparatively, Disney's market capitalization is $241 billion, but only trades at 15 times its earnings.
---