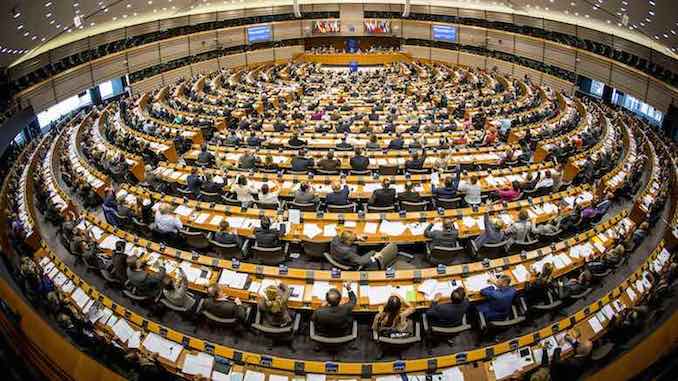 The studio cartel system continues to thrive in Europe even after several seemingly disruptive interventions by the European Commission.
The number of content creators and distributors is shrinking as multi-national conglomerates acquire every viable media opportunity available, which is then swiftly rubberstamped by the US, UK, and European Union.
---
One Step Forward, Two Steps Back
Quietly at the end of 2018 and concluding in April 2019, NBCUniversal, Sony Pictures, and Warner Bros conceded to the European Commission (EC) to erase territorial protections in Europe for unsolicited requests for filmed entertainment, known as passive sales, for five years.
The Hollywood studios, along with Sky UK, will not enforce territorial restrictions on rivals for satellite and online streaming platforms, including VOD and SVOD.
The agreement that covers all 28 European Economic Area (EEA) nations removes geo-blocking, which is a contractual and technological block against distributing content outside a specific territory.
Officials from the EC's Antitrust Division said that territorial restrictions "may eliminate cross-border competition between PayTV broadcasters and partition the EU's Single Market along national borders."
As is often the case with regulation, the stated intention is usually the opposite of its result. By providing a legal framework to build larger media empires to combat the streaming hydra from the US, the market will become less competitive, not more.
---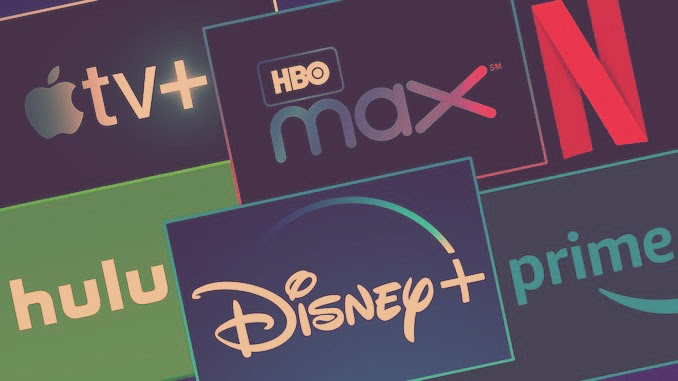 Accurately value film streaming revenue by combining comprehensive data from multiple SVOD licensing agreements.
Benefit from nonpublic rates to uncover what streamers pay for films.
---
Europe's Last Stand
Now that Netflix and Amazon have more-or-less monopolized the European streaming market, several European media companies are hastily throwing together new joint ventures. The late scramble is happening before the introduction of several new services that will soon launch throughout the continent, including Disney+, Apple TV+, and HBO Max.
However, none of Europe's big national networks are looking to take direct aim at Netflix, Amazon, or Disney+. At this point, the best they can hope to offer is complementary SVOD services to their American counterparts.
Netflix controls over 53% of the SVOD market in Europe, followed by Amazon with 22%, while Sky, HBO, and Viaplay each had around 4%. A patchwork of local services accounted for 16%.
The pivotal question is whether European networks can unite fast enough in common cause. There remains a robust demand for local content in Europe, which is an area national broadcasters have traditionally excelled at delivering. However, scaling that local appeal into an online service across borders, languages, and cultures, is where the challenge lies.
---
Most-Favored-Nations
Back in 2004, the European Commission and the then six Hollywood studios came to similar loggerheads when they settled a two-year inquiry over most-favored-nation clauses.
Although not formally practiced today, de facto most-favored-nation permeates from Hollywood throughout the entire media landscape. Possible litigation stemming from antitrust litigation because of aged-old cartel-like practices is at the top of the red flag list in every studio legal department.
Fifteen years ago, Disney, Warner Bros, 20th Century Fox, Sony Pictures, MGM Studios, and DreamWorks all agreed to forego the most-favored-nation clause in licensing agreements. These provisions required broadcasters to offer equal terms to the best terms secured by any other studio.
The European Commission settled its inquiry into studio practices that forced European PayTV companies to offer the same pricing and other relevant terms to all the studios. However, at the time of the decision, Universal and Paramount were not signatories to the agreement.
Although Disney agreed not to enforce most-favored-nation clauses the company said, it believed that the clauses were "neither illegal nor anti-competitive" and could, in fact, drive down prices.
Under these contracts, if one studio increases its rate cards for films or shows, it would trigger an automatic increase at all other studios.
Essentially, from time in memoriam until 2004, all major Hollywood studios, including their European contemporaries, could legally fix prices for content industry-wide. The EC went as far as insinuating that the studios ran a cartel, before noting that setting prices in this way "is at odds with the basic principle of price competition."
---
Territory Restrictions in Europe
The studios committed to removing contractual clauses that prevent PayTV broadcaster Sky UK from making content available to EU viewers outside of the UK. Crucially, they also agreed not to obstruct other EU broadcasters from making other PayTV services available in the UK.
"The commitments would apply for a period of five years and cover both standard PayTV services and, to the extent that they are included in the licence[s] with a PayTV broadcaster, also subscription video-on-demand services," the EU said. "The commitments cover both satellite broadcast services and online services." If the companies fail to abide by their promises, EU officials can impose a fine of up to 10% of the company's global turnover.
The implications of this decision go beyond just the UK by seeking to remove territorial barriers in all licensed content to usher in a new era of EU harmonization.
---
FilmTake Away
There was nearly unanimous resistance from independent content creators, aggregators, producers, and many media companies to the EC's Digital Single Market proposals. Surprisingly, there were no significant changes to the legislation through its four-year process of becoming law.
However, given the voracious content appetite in Europe fueled by Netflix, Disney, and many national broadcasters, the critics have been momentarily quieted as production demand mushrooms.
The EC's agreement with the studios is only in effect for five years, so by 2025, all bets are off again.
---