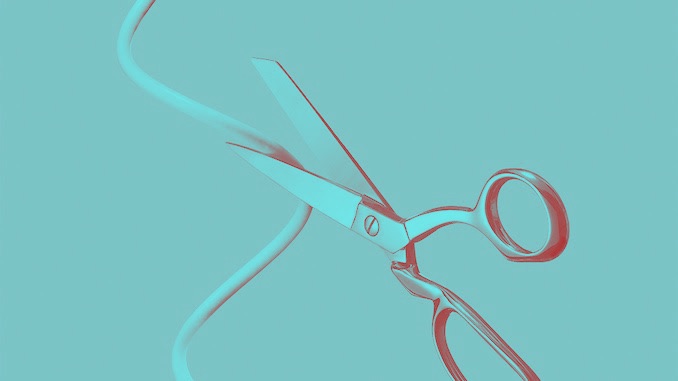 Cord-cutting is gaining momentum, especially in the US, which has forced the hand of traditional media giants to hastily launch streaming services to chase Netflix, Amazon, and Hulu.
In the fourth quarter, two million US subscribers cut the cord on traditional television packages from AT&T, Comcast, Charter, and Verizon, up from 1.7 million in the third quarter.
The number of Americans who pay for traditional pay television services has declined from 101 million in 2014 to 86 million at the end of last year.
---
Biggest Loser
AT&T lost over four million total video subscribers in 2019, nearly a million in the fourth quarter alone. Adding to its bad news, AT&T announced it lost $1.2 billion last quarter, preparing the launch of HBO Max, which will be available in March at the cost of $14.99 a month.
AT&T's media ambitions, which started with the $49 billion purchase of DirecTV in 2015 and culminated in the $85 billion takeover of Time Warner in 2018, was ill-timed in the face of accelerating cord-cutting and monumental shifts in viewing habits.
When AT&T acquired DirecTV in 2015, the satellite cable provider controlled 25% of the US pay television market, however, DirecTV has been shedding millions of subscribers since the beginning of 2017, which is only accelerating. What's even more troubling is the revelation of continuing losses for AT&T TV Now (formerly DirecTV Now). The lower-cost online streaming service was supposed to catch fleeing satellite subscribers, but it too is now declining.
Combined, AT&T's DirecTV, U-Verse, and AT&T TV Now lost over four million subscribers in 2019. The company currently has 20.4 million domestic pay television subscribers, dropping behind market-leader Comcast with 21.2 million.
AT&T's buyout of Time Warner for $85 billion is turning into an albatross around the company's neck. With $163 billion in debt, AT&T may have broken open the piggy bank at the wrong time to fund these expensive acquisitions. However, AT&T and Comcast have accepted the inevitability of fleeing video subscribers and will make up for these losses by increasing wireless fees and the cost to deliver the internet to homes. 
---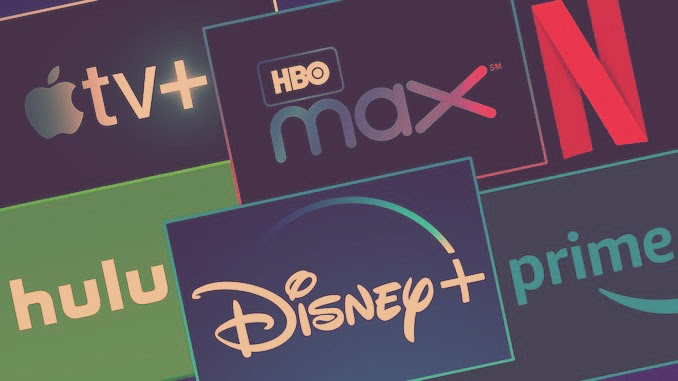 Accurately value film streaming revenue by combining comprehensive data from multiple SVOD licensing agreements.
Benefit from nonpublic rates to uncover what streamers pay for films.
---
New Hope
AT&T believes AT&T TV and HBO Max will offset the losses in their traditional pay television services. To accomplish such a feat, the streaming service would need to grow from the 10 million HBO subscribers that will have immediate access to HBO Max at launch to 90 million subscribers by 2025.
Surprisingly, AT&T will only spend two billion on content for HBO MAX in 2020, with plans to reduce this meager sum to one billion in 2021 and 2022. AT&T is hoping that by 2025 it will be able to make a profit with the new streaming service.
Currently, HBO has around 140 million subscribers, with 55 million in the United States. It seems AT&T is planning to move the vast majority of these subscribers over to HBO MAX.
---
Lost In The Crowd
Unlike Disney+, which stands apart by offering unique family and animation content, Netflix, Amazon, HBO Max, Peacock, CBS All Access, and Hulu all offer a similar mix of films and shows, some of which overlap due to ongoing licensing agreements.
Currently, Americans pay for 190 million streaming subscriptions, including Netflix (61 million), Hulu (29 million), and Disney+ (29 million). Many analysts believe this figure could reach 305 million over the next five years, which is nearly three subscriptions for every US household.
---
FilmTake Away
AT&T's massive acquisitions in content production and delivery were much too late and are turning into massive backfires. These glitzy acquisitions are weighing down the company's core telecom and internet delivery business, which continues to grow in both subscribers and revenue.
---