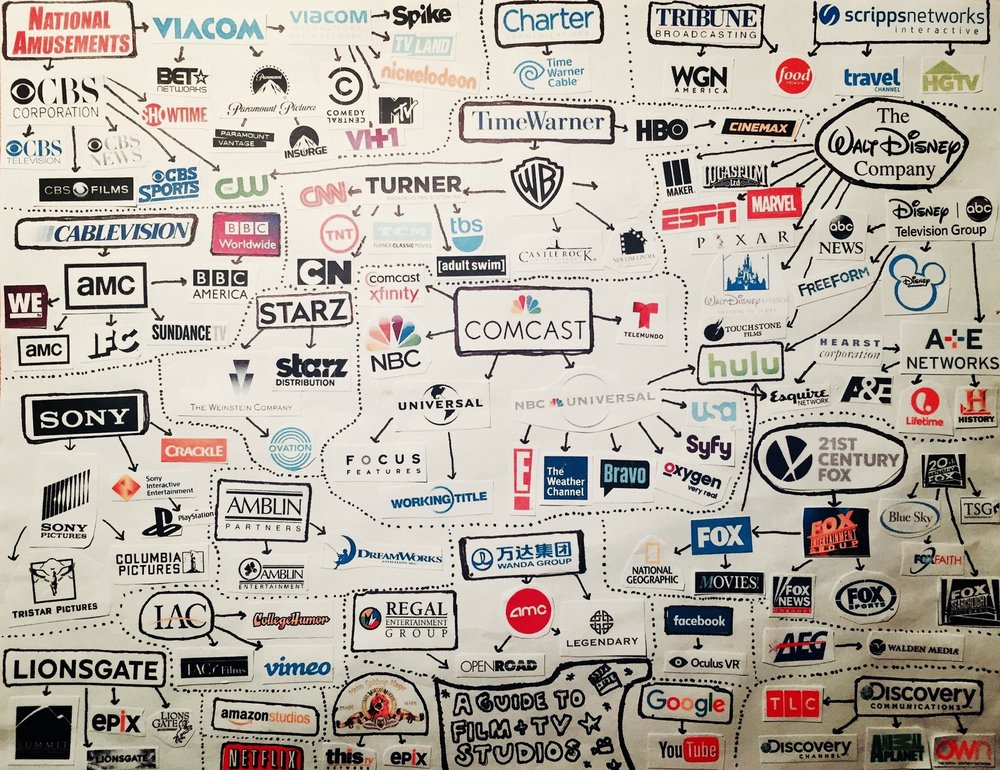 SVOD Trends and Challenges [Three]: Fragmentation
As the streaming market fragments into dozens of streaming options will Netflix become the Friendster or Facebook of media viewing?
SVOD Fragmentation
Fewer than ten companies license the world's most sought-after filmed entertainment.
For years Netflix dominated the market they single-handedly created. But now there are over a dozen SVOD options with more on the way from the largest content distributors.
In addition to Amazon Prime, there is HBONow, CBS All Access, Hulu, YouTube Red, and several add-on services. Viacom's Paramount recently changed its Spike network brand into Paramount Network to build a Starz-like channel and app.
---
SVOD-Lite Services
Comcast subscribers in the United States will now be able to subscribe to AMC Premiere for $4.99 per month and FX+ for $5.99, which allow ad-free viewing.
However, neither option is a direct-to-consumer service. The risk to AMC and FX of compromising their ad-supported networks will keep these services beholden to Comcast and the other MVPDs.
While these services are not available for traditional cord-cutters (those without existing cable access) they are a step in the same direction HBO took years ago with HBOGo.
For the first few years of HBO's streaming service, it was only available as an additional charge for existing subscribers. In several international markets, it was a stand-alone service, which it eventually became in the U.S.
---
Lionsgate and Starz Service?
Starz Entertainment pulled 1,000 films from Netflix in 2011, in the streaming company's first major contract dispute.
Before acquiring Starz, Lionsgate announced plans to offer a subscription OTT service, partnering with the operator of the Tribeca Film Festival.
Now that Lionsgate has acquired Starz, perhaps the combined company will launch a new service.
MGM, which has tentatively stepped back into distribution and even production after the company's recent bankruptcy, might have the appetite for starting a service after acquiring Epix from Viacom and Lionsgate. MGM controls an extensive and prestigious film library.
---
Most Valuable Film Library Lost
Walt Disney Co. recently announced that their hugely popular library of Disney and Pixar films would no longer be available on Netflix.
In the short-term these select titles are still under contract, but after 2019 Disney and Pixar titles will stream exclusively on Disney's new service. Similarly, Disney-owned ESPN launches its standalone service in 2018.
This change will mainly impact parents who subscribe for content directed towards young children. Many in the segment will likely migrate to Disney's service.
Netflix will continue its relationship with Marvel TV, but losing Disney titles will further diminish Netflix's film options, which are already greatly reduced.
Disney has not decided where Marvel and LucasFilms titles will stream. Perhaps on Netflix, Amazon, Disney's new streaming site, or perhaps a new provider.
---